Toyota locks down financial data with Palo Alto Networks
Car manufacturer turns to network security firm to safeguard financial data.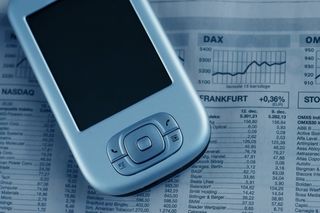 The UK financial services arm of car manufacturer Toyota has deployed Palo Alto Network's Intrusion Prevention System (IPS) to help safeguard its data.
The IPS will monitor networks for any malicious malware activity, before identifying it, logging it, and blocking it from accessing the network.
As part of the deployment, the company has rolled out a network-generation firewall, and a cloud-based Wildfire threat portal, which it is claimed will give Toyota the ability to detect all types of modern malware.
Palo Alto Networks worked with IT consultancy Synetix Solutions to deploy the firewalls across two UK sites in Burgh Heath and Salford, and for 1,300 users.
"Through Palo Alto Networks, we've achieved the best of both worlds, bringing unknown threats out into the light, while also getting far better insight into how our network is running," said Robert Spiteri, Toyota Financial Services Security and Network team leader.
It is hoped the addition of these products will boost the security of Toyota's financial information, and bolster network performance capacity in anticipation for future business expansion.
"Toyota has taken a positive step here to keep all potential threats, no matter what size and whether encrypted or not, away from company assets," said Alex Raistrick, the director for western Europe at Palo Alto Networks.
A daily dose of IT news, reviews, features and insights, straight to your inbox!
A daily dose of IT news, reviews, features and insights, straight to your inbox!
Thank you for signing up to ITPro. You will receive a verification email shortly.
There was a problem. Please refresh the page and try again.