Domino's Pizza customer details held to ransom by hackers
Domino's customer databases hacked, while perpetrators demand a ransom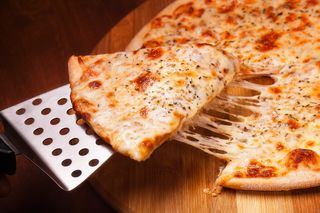 Fast food chain Domino's has been targeted by hackers who claim to have stolen the passwords of 640,000 customers in France and Belgium.
The group, which calls itself Rex Mundi, posted online that it had forced entry into the customer databases of Domino's restaurants in France and Belgium.
It is threatening to publish the information to underground hacking forums if the company does not pay a 30,000 (23,892) ransom.
"We downloaded over 592,000 customer records (including passwords) from French customers and over 58,000 records from Belgian ones," wrote the group.
"That's over six hundred thousand records, which include customers' full names, addresses, phone numbers, email addresses, passwords and delivery instructions.
"So far, Domino's Pizza has not replied to our demands. We would also like to point out that both of their websites are still up and vulnerable," the group added.
Domino's has until 7PM tonight to pay the group, which took to Twitter to publicise its actions (the account has since been suspended):
"Are you a @dominos_pizzafr customer? If so, u might want to contact them to let them know how you feel abt how they failed to secure yr data" (sic).
The French branch of the pizza delivery firm issued a statement through its own Twitter account. In an attempt to mitigate customer anger, it claimed the hackers in Rex Mundi "are professionals" that must have cracked the encryption Domino's uses for its databases.
All Domino's France and Belgium customers have been advised to change their passwords, should the information be disclosed. No advice was given for those whose addresses and phone numbers might be made public, except that the matter had been passed onto the French police.
Social network Pinterest has also been hit by security issues. A significant portion of its userbase has begun to post announcements about their weight-loss.
The posts describe miracle cure Asian fruits and diet plans that promise weight lossses of between 13 and 15 pounds.
It is not the first time the site has proven vulnerable, as last month it was stricken with a similar large-scale spam attack.
A daily dose of IT news, reviews, features and insights, straight to your inbox!
A daily dose of IT news, reviews, features and insights, straight to your inbox!
Thank you for signing up to ITPro. You will receive a verification email shortly.
There was a problem. Please refresh the page and try again.