HiddenMiner cryptocurrency mining malware can push Android devices to breaking point
The stealthy Android malware could potentially cause phones of overheat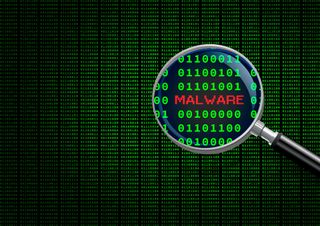 Android smartphones are facing yet another variation of cryptocurrency mining malware that can potentially cause a device to fail through overheating.
Dubbed HiddenMiner, the malware was discovered by cyber security firm Trend Micro, which noted it siphons a phone's CPU power to crunch calculations to generate the Monero cryptocurrency.
Commonly known as 'cryptojacking', the malware can force a processor to run at maximum speed for extended amounts of time. This, in turn, can cause the phone's chipset to overheat and fail, or in the worst case scenario combust.
So far it has been found in third-party marketplaces restricted to India and China and has not been detected in Google's official Play Store.
The code for HiddenMiner doesn't have a switch, controller or optimiser which means it will continuously mine for Monero until the device is completely drained or it overheats and fails.
It poses as a legitimate update for Google Play's app, cropping up as a message with the Google Play icon and com.google.android.provider.
Users that have an infected device will find this message popping up repeatedly until it is granted administrative access.
It has several ways it can hide within the app, most commonly by removing the label from the app and leaving a blank square, and once it has access, it will vanish altogether.
If it is granted admin privileges, users will not be able to uninstall the app until the admin privileges are revoked, but the malware will prevent users from doing so by locking the screen when they attempt to do so.
"HiddenMiner is yet another example of how cybercriminals are riding the cryptocurrency mining wave. For users and businesses, this reinforces the importance of practicing mobile security hygiene: download only from official app marketplaces, regularly update the device's OS (or ask the original equipment manufacturer for their availability), and be more prudent with the permissions you grant to applications," said Lorin Wu, mobile threats analyst at Trend Micro.
This type of malware is by no means new and Google had previously resolved this issue in Nougat and later in OS versions by reducing privileges of device admin apps.
So if you have a Nougat device, or later Android version, you'll simply be able to revoke permissions, but if you have an older device you'll need to reset it to remove HiddenMiner.
The malware is similar in nature to the Loapi Trojan malware that made headlines last year after it caused batteries to swell and potentially explode.
A daily dose of IT news, reviews, features and insights, straight to your inbox!
Bobby Hellard is IT Pro's reviews editor and has worked on Cloud Pro and Channel Pro since 2018.
In his time at IT Pro, Bobby has covered stories for all the major technology companies, such as Apple, Microsoft, Amazon and Facebook, and regularly attends industry-leading events such as AWS Re:Invent and Google Cloud Next.
Bobby mainly covers hardware reviews, but you will also recognise him as the face of many of our video reviews of laptops and smartphones.
He has been a journalist for ten years, originally covering sports, before moving into business technology with IT Pro. He has bylines in The Independent, Vice and The Business Briefing.
Contact him at bobby.hellard@futurenet.com or find him on Twitter: @bobbyhellard
A daily dose of IT news, reviews, features and insights, straight to your inbox!
Thank you for signing up to ITPro. You will receive a verification email shortly.
There was a problem. Please refresh the page and try again.