Thousands of Disney+ accounts hijacked
Hackers exploited the video streaming service just hours after it launched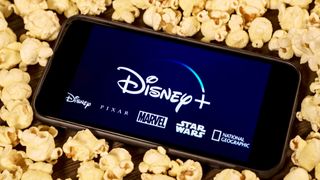 Hackers began hijacking thousands of Disney+ user accounts just hours after the service launched, to resell on hacking forums.
A ZDNet investigation discovered many of the hacked accounts are available for free on hacking forums, or are being sold for $3 to $11 (though a legitimate subscription is only $7).
After its launch in the US, Canada, and the Netherlands on November 12, Disney+ attracted 10 million customers in the first 24 hours. The traffic impeded video streaming speeds, and many users were unable to access their favorite movies and shows.
Amidst the flood of technical complaints, other users began reporting a total loss of access to their accounts. The reports, posted to social networks like Twitter and Reddit, described online attacks in which hackers logged users out of their accounts on every device and changed the account's email and password to lock the previous owner out.
In some cases, reported anonymously to ZDNet, users reused passwords for their Disney+ accounts, meaning hackers could have gained access by using email and password combinations leaked at other sites. Others, however, used unique passwords, suggesting credentials may have been obtained through keylogging, a program that records a computer user's keystrokes, or info-stealing malware.
Thousands of hijacked Disney+ accounts are now up for sale, but some are being offered to the hacker community for free using the streaming service's account sharing function.
Other streaming services have been exploited in the same way; Amazon Prime, Hulu, and Netflix accounts are still being bought and sold on hacking forums all the time.
One way Disney+ could beef up security for their users would be to use a multi-factor authentication process to log in. This would prevent attacks relying on password credentials. Users should also create unique passwords for their accounts, but that won't protect them from malware.
Disney did not respond to IT Pro's request for details on the streaming service's current security measures at the time of publication.
A daily dose of IT news, reviews, features and insights, straight to your inbox!
A daily dose of IT news, reviews, features and insights, straight to your inbox!
Thank you for signing up to ITPro. You will receive a verification email shortly.
There was a problem. Please refresh the page and try again.