MacBook Air gets refreshed: Faster processor, lower price
11.6in MacBook Air now starts at £749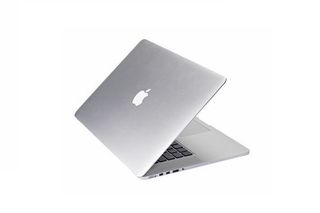 Apple has introduced MacBook Air models with faster Intel Haswell processors and has also cut the price.
Rumours suggested Apple would release two new entrants into the MacBook Air line-up, but the "new" models turned out to be upgraded versions of the original range.
There are no significant exterior changes. However, the latest MacBook Airs now ship with a improved processor.
Processor speed of the Core i5 CPU has increased from 1.3GHz to 1.4GHz. Other hardware remains as standard: Intel HD Graphics, resolutions of up to 1440 x 900 pixels, 802.11n Wi-Fi, 4GB of memory and a choice between flash storage.
As well as the processing upgrade, each model has undergone a price cut. The 11.6in MacBook Air dropped from 849 to 749, while its 13.3in cousin fell from 949 to 849. The higher end, 246GB versions of the Air series have also seen price drops of around 100.
Configure-to-order options include a 1.7 GHz Core i7 with Turbo Boost, an upgrade to 8GB memory and 512GB flash storage.
The most expensive MacBook Air, following these cuts, is now the same price as the cheapest MacBook Pro (without the Retina Display).
The MacBook Air series has also seen an increase in its bundled software, upgraded entrants to the line will now include office applications Pages, Numbers and Keybone as well as iPhoto, iMovie and Garageband.
A daily dose of IT news, reviews, features and insights, straight to your inbox!
A daily dose of IT news, reviews, features and insights, straight to your inbox!
Thank you for signing up to ITPro. You will receive a verification email shortly.
There was a problem. Please refresh the page and try again.