Critical vulnerability discovered in OS X
Built-in security measures no match for Zero Day flaw, claims security firm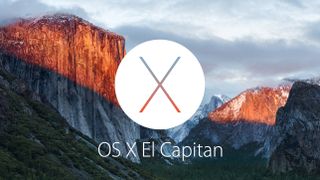 Pedro Vilaa, a researcher from specialising in Mac OS X at SentinelOne, claims to have found a critical flaw in all versions of the desktop operating system that can bypass all Apple's built-in security measures, notably System Integrity Protection.
According to Vilaa, who will be presenting his findings today at SysCan360 2016 in Singapore, the flaw is a non-memory corruption bug that allows for local privilege escalation by executing arbitrary code on any binary.
"We informed Apple of the vulnerability and it has since been patched with El Capitan 10.11.4 and iOS 9.3. However, from Apple's Security Bulletin, it seems that other versions do not appear to have a patch for this specific bug, which could suggest that they are still left vulnerable to this specific bug," Vilaa told IT Pro. "The only real way to mitigate this threat is to upgrade to El Capitan 10.11.4. Anything else is left vulnerable to an attack."
IT Pro contacted Apple for further clarification but had not received a response at the time of publication.
According to SentinelOne, any exploitation of the flaw would require the attacker to compromise the system, which could be achieved via spearphishing or exploiting the user's browser. Once this first step had been carried out, the attack on the OS itself would be "virtually impossible" to detect.
"The nature of this particular exploit enables it to evade defenses by utilising very reliable and stable techniques that traditional detection mechanisms, looking for more obvious warning signs, would miss," the company said, adding it "could typically be used in highly targeted or state sponsored attacks".
A bad week for Apple
It has been a bad week for Apple when it comes to bugs in its operating systems. Just a few days ago, Johns Hopkins University discovered a serious flaw in Apple's iMessage platform that could give attackers access to visual media sent via the service.
It was also revealed midweek that the FBI may no longer need the help of Apple to break into an iPhone 5c belonging to one of the San Bernardino shooters after an "outside party", allegedly Israeli data forensics firm Cellebrite, came forward with a way to access the data held on the device.
A daily dose of IT news, reviews, features and insights, straight to your inbox!
Jane McCallion is ITPro's Deputy Editor, primarily covering security, storage and networking for ITPro, CloudPro and ChannelPro.
Jane joined ITPro and CloudPro in July 2012, having previously written freelance for a number of business and finance magazines. She has also covered current affairs, including the student, public sector workers and TUC protests and strikes in central London while studying a Masters in Journalism at Goldsmiths, University of London.
Prior to becoming a journalist, Jane studied Applied Languages at the University of Portsmouth.
A daily dose of IT news, reviews, features and insights, straight to your inbox!
Thank you for signing up to ITPro. You will receive a verification email shortly.
There was a problem. Please refresh the page and try again.