Investors may exchange stake in ByteDance for a piece of TikTok
Investors' plans could result in minority stakes for current TikTok bidders, Microsoft and Oracle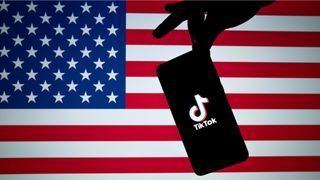 ByteDance investors are reportedly in talks to use their stakes in the Chinese tech company to help fund their bid for TikTok.
Citing national security concerns about how the China-based ByteDance handles user data, President Donald Trump ordered it to cut ties with TikTok's U.S. operations earlier this month. ByteDance has since been in talks to sell TikTok's North America, Australia and New Zealand operations to potential suitors, including Microsoft and Oracle.
According to Reuters' sources, some ByteDance investors, including investment firm General Atlantic, are eager to own sizable stakes in the TikTok assets for sale. Sources added that under the investors' current restructuring plan, Microsoft or Oracle could receive a minority stake in the TikTok assets too.
The TikTok assets for sale could be worth $25-$30 billion. To help fund their bid, the investors have discussed exchanging some or all of their stakes in ByteDance for equity in the TikTok assets.
Sources say the ByteDance investors' plan faces "long odds and significant hurdles," though. One hurdle is the Trump administration's expectation that a major U.S. company will lead the TikTok deal, which must also be signed off on by the Committee on Foreign Investment in the United States (CFIUS).
Microsoft remains the top bidder for TikTok. Sources told Reuters Microsoft could leverage its technical expertise to develop new algorithms that would separate TikTok from ByteDance and its Chinese short video app Douyin.
Sources added that Microsoft hopes to finalize the deal by Sept. 15.
President Trump said he would support Microsoft's TikTok purchase if the U.S. government received a "substantial portion" of the proceeds. The president also announced his support for Oracle's bid to purchase TikTok's U.S. operations, describing it as "a great company" that "would certainly be somebody that could handle" TikTok.
The Trump Administration has put considerable effort into ridding U.S. digital networks of "untrusted" Chinese apps. This month, Trump issued an executive order prohibiting transactions with Tencent Holding's messaging app WeChat.
A daily dose of IT news, reviews, features and insights, straight to your inbox!
A daily dose of IT news, reviews, features and insights, straight to your inbox!
Thank you for signing up to ITPro. You will receive a verification email shortly.
There was a problem. Please refresh the page and try again.