Microsoft ditches passwords for Windows 10 S in test run
Microsoft is considering biometric options amongst others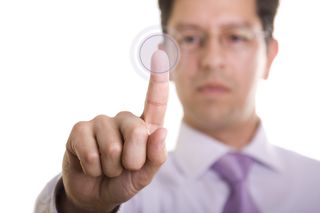 Microsoft is running a test version of a Windows 10 S that discards the use of conventional passwords altogether, opting for biometric and other authentication options instead.
Windows 10 S, which is reportedly shifting from a fully-fledged OS to being embedded within the Windows 10 Pro and Home versions, is using alternative techniques to make the process of logging in more secure.
These include mobile authentication, where a one-use code is generated by an app, and FIDO keys that allow USB devices to carry out authentication. Biometric options such as facial recognition and fingerprint scanning are also included.
Microsoft lamented passwords as "inconvenient and insecure" and has explained that with the Authenticator App, a PC running Windows 10 S could be set up without the need for a password.
The software giant has also incorporated basic privacy measures, including being able to delete data gathered by the Diagnostic Data Viewer, which was installed by the Windows Insider Build 17983.
The latest Insider Preview updates from Redmond further signals a new era where access and security are more tightly interwoven than before. Companies are aware that users, forced to remember lists of passwords and therefore set themselves easy ones, are vulnerable to hacking through password theft.
The shift to using different forms of authentication such as biometric measures, including fingerprint scanners and facial recognition, is being increasingly recognised by many tech companies as an effective way of maintaining personal online security for the average user.
This update the follows Microsoft's rumoured plans to drop Windows 10 S as a standalone product, which it initially envisioned competing with Google's Chrome OS that power Chromebooks.
A daily dose of IT news, reviews, features and insights, straight to your inbox!
A daily dose of IT news, reviews, features and insights, straight to your inbox!
Thank you for signing up to ITPro. You will receive a verification email shortly.
There was a problem. Please refresh the page and try again.