Windows 10 release date, features, devices and free upgrade: Windows PowerToys customisation project returns in open source guise
PowerToys will be available to the open source community on GitHub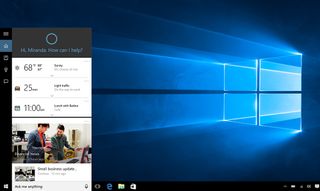 Windows 10 at-a-glance
Windows 10 launched globally on 29 July 2015 and was touted as "the last version of Windows", marking the end of decades of occasional heavy duty OS updates in favour of a more incremental approach. Here's our round-up of everything you need to know about Windows 10.
Read our full review of Windows 10 here
Windows 10 latest news
10/05/19: Windows PowerToys customisation project returns in open source guise
Microsoft is bringing back its PowerToys open source project for Windows 10, which gives so-called power users the means to tune, streamline and customise their experience with the operating system.
Originally introduced with Windows 95 to give engineers the tools to test new features for Windows, PowerToys was dropped from the operating system after Windows XP, as Bill Gates wanted there to be more of a focus on Windows security rather than masses of features.
But now the PowerToys toolset will return in open source form on GitHub, which Microsoft recently acquired, and will allow anyone with technical nous to create and contribute tools and features to Windows 10.
"Inspired by the Windows 95 era PowerToys project, this reboot provides power users with ways to squeeze more efficiency out of the Windows 10 shell and customize it for individual workflows," Microsoft said on GitHub.
Microsoft's first two utilities in PowerToys will include a tool to maximise app windows into new desktop screens and the ability to create custom shortcuts for when the Windows key is held down for more than a second. It also has a list of utilities its considering adding into PowerToys, including things like a battery tracker and the ability to re-name files in batches.
And by open-sourcing PowerToys, Microsoft hopes it will garner feedback and contributions for the open source community and thus build out PowerToys for Windows 10.
08/05/19: Full-blooded Linux kernel shipping with future Windows 10 builds
Microsoft will include a fully-fledged Linux module into future editions of Windows 10 for the first time, beginning with Windows insiders builds this summer.
The developers will support the next version of its Windows Subsystem for Linux (WSL) with a custom-built in-house Linux kernel, to be included as a core component of the operating system in the future.
The kernel underpinning the WSL2 update will be based on Linux version 4.19, which Microsoft describes as the "latest long-term stable release". When this is ready, it'll be made available through either the Windows store or can be "sideloaded" through creating a custom distribution package.
"This is the culmination of years of effort from the Linux Systems Group as well as multiple other teams across Microsoft," said Microsoft's program manager for the Linux Systems Group Jack Hammons.
"We are excited to be able to share the result and look forward to the new and interesting ways in which you will use WSL."
A number of local patches will also be applied to the code that makes up WSL1, resulting in improved launch times, reduced memory footprint and curating a minimal set of supported devices.
Microsoft says the next iteration of WSL serves as a "drop-in replacement" for the emulation architecture that was at the heart of the previous version.
Meanwhile, the Linux kernel in WSL2 will be fully open source, with instructions on how users can build their own WSL kernels to be published on Github in future.
05/04/2019: Microsoft overhauls Windows 10 updates to avoid broken releases
Microsft will overhaul the way it deploys its biannual Windows 10 upgrades in light of the high-profile April and October 2018 Update disasters.
Conventionally, Microsoft would initiate updates on Windows 10 machines automatically once its data indicated that users would enjoy a safe and frictionless experience. But starting with its next major flagship upgrade version 1903, which will be released on 10 May, users will instead be notified that the update is available to download and install.
Moreover, these big feature updates can now be initiated independently to essential security updates downloaded via the check for updates mechanism. Updates can also be deferred for up to 35 days.
This is in addition to several major changes around the processes Microsoft employes to ensure development and release goes smoothly. This includes an extended preview stage, and added machine learning capabilities to flag any potential issues.
A public Windows release health dashboard, meanwhile, will communicate key decisions clearly and frequently, according to Microsoft. This interface will resemble the Windows 10 Update History page, but features near real-time information on the rollout status and known issues across both major and minor updates.
"We believe the steps we've taken provide Windows customers more choice and control on updates while continuing to enhance our focus on quality," said Microsoft's corporate vice president Mike Fortin.
"With a more robust and longer Release Preview and further investments in machine learning for both high-severity issue detection and our next generation of intelligent rollout, our goal is to provide the best, transparent Windows update experience."
Microsoft hopes the May 2019 Update will mark a step-change from the notoriety gained following the April and October 2018 releases, which were collectively riddled with several catastrophic bugs and deployment troubles.
Last spring's release, version 1803, caused a handful of machines to experience the infamous 'blue screen of death', or sparked reboot problems, within 24 hours of installation.
This pales against a litany of issues users encountered with October's version 1809, the most significant being a critical file-deletion bug. These errors led Microsoft to suspend its initial deployment, then later re-releasing the update, suspending it a second time, releasing it for Windows Insiders, then making it publicly available a third time in mid-November.
But this third release was only available for users to manually download themselves by checking for updates, with Microsoft not deeming the upgrade safe enough to deploy automatically until just last week.
The May 2019 Update will become available in its release preview stage from next week, with Windows Insiders gaining access to the new features over the next month. This will then become generally available to Windows 10 users via the new 'download and install now' mechanism from late May.
Microsoft has recommended that IT administrators begin validating the apps, devices and infrastructure used by their organisations to ensure they work well with the release before deploying version 1903 broadly.
29/03/2019: Microsoft deems Windows 10 October 2018 Update safe for deployment
Months after releasing the first iteration of the botched October 2018 update to Windows 10, Microsoft has designated version 1809 safe enough to release to businesses through its servicing channel.
This major upgrade to the firm's flagship operating system, Windows 10 version 1809, was initially made public in early October last year. But it was recalled and re-released several times over the following months due to a swathe of critical errors.
These include reports of incompatibility with drives, reduced battery life, and a severe file-deletion bug. Further glitches were detected after Microsoft pulled the release and made it available to just Windows Insiders, including a second file-deletion bug that affected compressed ZIP folders.
"Based on the data and the feedback we've received from consumers, OEMs, ISVs, partners, and commercial customers, Windows 10, version 1809 has transitioned to broad deployment," the company said.
"With this, the Windows 10 release information page will now reflect Semi-Annual Channel (SAC) for version 1809. We will continue to communicate for future releases the transition from targeted to broad deployment status."
Although version 1809 was made publicly available again in November, users could only upgrade to the latest version of Windows 10 by manually checking for updates, or via external media.
The company said at the time it would learn from its mistakes in the way it rushed the April 2018 update, and take a phased approach to releasing the October upgrade. And only now has version 1809 been finally declared safe enough for broad deployment across its consumer and business user base.
This decision has incidentally been made just weeks before Microsoft is set to release its next massive upgrade, known as the April 2019 Update, or version 1903.
In the wake of its recent string of upgrade disasters, Microsoft has also begun early testing elements due to be released in a major 2020 upgrade. This was despite testing for the October 2019 update having yet to be commenced at the time of writing.
18/03/2019: Microsoft to roll out Windows 10 'sandbox extension' for Chrome and Firefox
Microsoft has begun testing an in-browser security tool for Chrome and Firefox that serves as a 'sandbox mode' which lets users safely access untrusted websites without fear of infecting their machines.
The Windows Defender Application Guard extension, which already exists for the Edge browser, automatically redirects websites that haven't already been whitelisted to an isolated 'sandbox' environment. This effectively disconnects the browsing session from a user's physical machine and its data and files.
Just as it works on Edge, the extension checks the URL against a list of trusted sites defined by an organisation's enterprise administrator and guides a user to an isolated session. Users can then use this session to freely browse any non-white listed sites without fear of sustaining an infection.
Microsoft is now testing the feature before rolling this out as part of its next major flagship update for Windows 10, dubbed 'April 2019' or 19H1. The extension is currently online live for Windows Insiders, and users will need Windows 10 Pro or Enterprise installations to use the feature when it goes live in Spring.
The browser extension works based on an organisation's group policy, meaning once it's established by a network administrator it can be applied on devices across an entire company. The tool can also be configured by network isolation or application, according to Microsoft's guidelines.
When installed and fully deployed, users will see a Windows Defender Application Guard landing page when they open either Chrome or Firefox. Then, during the normal browsing experience, non-whitelisted URLs will open in a new Application Guard window. Users can also initiate a sandbox session themselves by toggling a switch in the menu settings.
However, the extension won't open this 'sandbox' session in a user's native browser of choice, i.e. Chrome or Firefox, but on an isolated Edge tab, meaning they will be forced into using Edge when browsing untrusted sites if their organisation implements the tool.
The extension is among a suite of security features Microsoft has been developing for enterprise users. Microsoft has also recently extended the idea of 'sandboxing' the user experience to desktop browsing, with this idea making its way into a future feature for Windows 10.
The Windows Sandbox desktop tool, which is currently being tested, will launch enterprise users into a virtual machine-like desktop environment when running suspicious software.
It will allow users to run applications in a clean Windows 10 installation in a windowed application, without having to run a fully-fledged virtual machine, eliminating the risk of opening potentially malicious apps on a work machine.
14/03/2019: Windows 10 can automatically uninstall fault-causing updates
Windows 10 may be able to remove dodgy updates from computers if they cause bugs, Microsoft has revealed in the latest version of its Windows Insider build.
If, after installing an update on your machine, your computer runs into problems and automatic recovery attempts are unable to rectify it, Windows 10 can automatically remove them. The feature could be used by devices that refuse to start up after a new update is installed.
Microsoft suggested non-booting errors could be caused by "disk issues, system file corruption, invalid registry keys, or other such causes."
Although Windows 10 updates are extensively tested before being rolled out to consumers, sometimes these bug fixes can result in issues caused by specific software running on the computer or driver incompatibilities. This could potentially brick a device, especially if those updates are rolled out automatically.
In this case, your Windows 10 machine will show the message "We removed some recently installed updates to recover your device from a startup failure."
After the update has been removed, Microsoft will block the update from being applied again within 30 days. Presumably, the company would have fixed the bug and the update will install seamlessly.
"To ensure that your device can start up and continue running as expected, Windows will also prevent problematic updates from installing automatically for the next 30 days," Microsoft said.
"This will give Microsoft and our partners the opportunity to investigate the failure and fix any issues. After 30 days, Windows will again try to install the updates."
05/03/2019: Privacy watchdog calls for Windows 10 to stop uploading encryption keys to Microsoft
Privacy watchdog Fix it Already has called for Microsoft to stop its Windows 10 platform from sharing encryption keys.
Although only a problem with the Windows 10 Home Edition, the campaign launched by the Electronic Frontier Foundation (EFF) wants the process of sharing keys with Microsoft to be eradicated, enforcing that the disk encryption key is only shared with users.
Fix it Already said Microsoft is unfairly treating users of Home Edition because both Enterprise and Pro editions of its platform work differently and encryption keys aren't shared with the company at all.
"Windows 10 Home Edition does come with a built-in encryption solution, but only for some users. Called 'Device Encryption', it only works if you have certain hardware and if you sign into your computer with a Microsoft accountwhich means you have to trust Microsoft with the backup keys. This is bad encryption design by Microsoft: users should never have to give their encryption keys to a third-party," explained the EFF.
Although giving the key to Microsoft means users are able to recover data, even if the backup is lost, those keys could be exposed if a data breach occurs and this means hackers could potentially steal information stored on user computers.
"Other versions of Windows 10 don't require you to back up your key to Microsoft's servers," the watchdog continued. "And some Windows 10 Home users may find it helpful to have a backup key stored on Microsoft's servers, so that they can recover the contents of their computers even if they forget their passwords. But other users may have different concerns, and may not be technically savvy enough to remove the backup key and generate a new one."
It now wants Microsoft to update Home Edition to be in line with its business products.
22/02/2019: Microsoft unleashes Office app for Windows 10
Microsoft has formally announced its Office app for Windows 10, helping Windows 10 users organise and access their documents, apps and files on demand, even if they aren't paying for the company's full-fat productivity suite.
It's an update to the former My Office app and will come preinstalled on Windows 10 machines, allowing users to access the power of Office, even if they don't have an Office 365 subscription and are using the free version of Office Online.
If the user has Microsoft's productivity applications installed on their device, it will open from the Office app, but if they don't, they will be taken to the online version of Office, where they are able to read and edit files.
The Office app will also keep track of the most-used documents so they can be accessed faster and from a centralised place. As is the case with rival Google Drive, these are pinned to the opening screen of Office, where you can also view files shared with you by others in a few clicks.
In future, Microsoft will introduce extra capabilities for IT administrators, including the ability to brand it with their organisation's logo and colour scheme, access third-party apps using AAD and integrate Microsoft Search so users can use a single dashboard to find documents and people from across the organisation.
"The Office app provides users with a simple experience that helps them get to what they need quickly whether that's an app, a document, or even a person in your organization," Microsoft's Bill Doll wrote in a blog post.
15/02/2019: Windows 10 begins early testing for major 2020 upgrade
Microsoft has announced it has begun beta testing a major Windows 10 upgrade due in 2020 despite the operating system's next two flagship updates still months from release.
Windows Insiders who have opted into the 'skip ahead' developer programme will be granted access to a new build, dubbed "20H1", in order to test features not due for release until next year.
This timetable is especially premature considering the next major upgrade, due in April, is just reaching the "nearly finished and ready" development stage, and the update after that, due in October, won't begin testing until this point.
The decision to begin assessing certain elements of 20H1 at this stage was made, however, because these features require a "longer lead time", the firm's head of the Windows Insider Program Dona Sarkar said in a blog post.
"As is normal with builds early in the development cycle, builds may contain bugs that might be painful for some," Sarkar said. "If you take this flight, you won't be able to switch back to the Fast or Slow rings without doing a clean-install on your PC and starting over.
"We will begin releasing 19H2 bits to Insiders later this spring after we get 19H1 nearly finished and ready; once 19H1 is "nearly finished and ready" we'll also use the Release Preview ring for previews of drivers and quality updates on 19H1."
Microsoft hasn't announced any of the new features expected in the Windows 10 2020 update, and has warned developers who have opted in to test this build that they should expect a greater level of instability.
The decision to test 20H1 far earlier than expected also comes in light of Microsoft's sequentially botched Windows 10 upgrades last year. Both the April 2018 and October 2018 updates encountered severe difficulties and brought disruption to many Windows users.
The April 2018 update, for instance, wasn't fully released until a week after it was initially slated to appear, because developers discovered a critical 'blocking bug' that could have caused millions to experience the infamous Blue Screen of Death (BSOD).
The issues that blighted the October 2018 update were on a far grander scale, however, with a series of critical bugs, including two separate file-deleting glitches, causing massive disruption to its rollout.
The October update didn't see the light of day, as far as general users were concerned, until mid-November, with Microsoft having initially released it on 3 October only to pull it a few days later.
21/01/2019: Microsoft sets end-of-life date for Windows 10 Mobile
Windows 10 Mobile, once touted as a competitor to Android and iOS, will no longer receive critical security updates from December this year as Microsoft sounded its final death knell.
From 10 December 2019, Microsoft's mobile operating system (OS) will no longer receive any security updates or hotfixes for free, with Windows 10 Mobile users recommended to migrate to iPhone or Android devices.
Microsoft quietly announced the news in an update to its Windows Mobile FAQs, saying that all support for both its OS, as well as Windows 10 Mobile devices such as the discontinued Windows Lumia, will be withdrawn.
"Technology has evolved along with the needs and expectations of your customers and partners who have already adopted Android or iOS platforms and devices," Redmond said in its FAQs.
"Microsoft's mission statement to empower every person and every organization on the planet to achieve more, compels us to support our Mobile apps on the supported Android and iOS devices."
The December 2019 end-date applies for both consumer and enterprise customers, Microsoft confirmed, with business users encouraged to contact their account team with the firm for any further questions.
Its decision to kill off support for its flagship smartphone OS may not come as a surprise given the last major update, version 1709, was released more than a year ago in October 2017. Moreover, Windows 10 Mobile's market share for December 2018 stood at a paltry 0.33%, according to Statcounter figures. This, for reference, is against Android's 74.36%.
Windows Phone OS never truly took off in the same manner as Google's competing platform since its first iteration, Windows Phone 7, was released in October 2010.
Microsoft has now seemingly killed off its entire venture into the Mobile OS market with end-of-life for Windows 10 Mobile's latest version set for just under a year from now. Devices serviced by the previous version 1703, however, will reach end-of-life far sooner, on 11 June 2019. Support for device backups, meanwhile, will end on 10 March 2020.
Windows 10 Mobile has undergone a slow and drawn-out death, with Microsoft gradually decommissioning its mobile platform in small and incremental ways. For instance, a number of apps pertinent to the workplace such as Teams and Skype for Business were pulled from the Microsoft Store in May last year.
The decision to pull support for these apps, which Microsoft explained at the time by suggesting "we are not focused on building new features for the system", was seen at the time as indicative of Windows 10 Mobile's inevitable demise.
18/01/2019: Microsoft will purge Cortana from Windows 10 search box
Microsoft has revealed it will be splitting Cortana and search in the latest build of Windows 10, so voice searches are handled separately from text-based searches in the Windows taskbar.
The change is likely to appear in the April Windows 40 update, the next scheduled major release.
From that update, anyone wanting to search their computer for a file or folder will be directed to the text-based search tool, while those wanting to use voice-based searches will use a new Cortana voice UI instead.
"This change is one of several we've made throughout this release to improve your experience in this space, including updating the search landing page design, enhancing your search results, and integrating Microsoft To-Do with Cortana," said Microsoft.
Presumably, these changes have been made following extensive research into how people use Cortana and text-based searches differently. It will allow Microsoft to focus on improving the accuracy of text-based searches without getting caught up in voice recognition too.
"... decoupling Search and Cortana in the taskbar [will] enable each experience to innovate independently to best serve their target audiences and use cases," said Microsoft.
Microsoft testers enrolled in the company's Windows Insider scheme have already been playing around with the update in their preview build for the last few weeks and apparently the tech giant has had some encouraging feedback on the decision.
"For those new to this update, when it rolls out to you, you'll find clicking the search box in the taskbar now launches our experience focused on giving you the best in house search experience and clicking the Cortana icon will launch you straight into our voice-first digital assistant experience," Microsoft said.
19/12/2018: Microsoft reveals Windows Sandbox' mode for Windows 10 Pro and Enterprise users
Microsoft has announced a new security feature that will allow its professional and enterprise users to run suspicious programmes in complete isolation.
The new desktop tool, dubbed Windows Sandbox, will create a virtual machine-like desktop environment that can allow users to run any software, regardless of how harmful it is, without risking lasting impact on their device.
A form of sandbox-style 'private desktop' tool has been in the works for months, with Windows Insiders previously finding evidence for a VM environment in August, at the time dubbed 'InPrivate Desktop'.
"How many times have you downloaded an executable file, but were afraid to run it?" said Microsoft's lead program manager in the Windows Core Kernal Platform Hari Pulapaka, writing in a blog post.
"Have you ever been in a situation which required a clean installation of Windows, but didn't want to set up a virtual machine?
"At Microsoft, we regularly encounter these situations, so we developed Windows Sandbox: an isolated, temporary, desktop environment where you can run untrusted software without the fear of lasting impact to your PC."
Windows Sandbox will be packaged into Windows 10 Pro and Windows 10 Enterprise build 18305 or newer, by default, and runs in complete isolation to a user's machine.
Running the tool will be like opening a clean install of Windows 10 in a windowed application, with everything done within this isolated environment wiped completely upon shutting the app.
Moreover, the tool uses hardware-based virtualisation, relying on Microsoft's hypervisor, which creates Windows virtual machines, to run Windows Sandbox separately from the host.
Users will also need to have AMD64 architecture, virtualisation capabilities enabled in the BIOS, minimum 4GB RAM (8GB recommended) 1GB hard disk space (SSD recommended), and a processor with at least 2 CPU cores (4 with hyperthreading recommended).
"Any software installed in Windows Sandbox stays only in the sandbox and cannot affect your host," Pulapaka continued. "Once Windows Sandbox is closed, all the software with all its files and state are permanently deleted."
Windows Sandbox is currently subject to testing, with users welcome to provide feedback via a specified hub.
27/11/2018: Microsoft breaks Windows 10 again in latest update
The ill-fated Windows 10 version 1809 seems to have been released with more problems after it was discovered that the latest update breaks Windows Media Player.
This latest issue adds to the current woes the upgrade has experienced. Spotted by Microsoft watcher Paul Thurrott, the bug leaves users unable to use the Seek Bar in Windows Media Player when playing specific files.
In a recently updated Microsoft support document note, the firm said it was "working on a resolution and will provide an update in an upcoming release."
Not only do bugs affect Windows Media Player in the latest release, it appears that the update means some users are unable to set Win32 program defaults for certain app and file type combinations. Microsoft said as far as this issue is concerned it was "working on a resolution and estimates a solution will be available in late November 2018."
The current Windows 10 October 2018 update is also blocked from installing on some Intel-based PCs due to faulty drivers. According to this web page, Intel inadvertently released versions 24.20.100.6344 and 24.20.100.6345 of its display drivers, which "accidentally turned on unsupported features in Windows".
"After updating to Windows 10, version 1809, audio playback from a monitor or television connected to a PC via HDMI, USB-C, or a DisplayPort may not function correctly on devices with these drivers," it said.
This has led to Microsoft blocking version 1809 for systems using these display drivers. Microsoft has not disclosed when the 1809 update will be available for users of affected systems.
In the meantime, users running iCloud for Windows have also reported issues with the latest update. It appears that Apple has identified an incompatibility with iCloud for Windows (version 7.7.0.27) that may cause users to have issues updating or synching Shared Albums after updating to Windows 10, version 1809.
"Users who attempt to install iCloud for Windows (version 7.7.0.27) on Windows 10, version 1809 will see a message stating that this version of iCloud for Windows isn't supported, and the installation will fail," said Microsoft.
It has also blocked devices with iCloud for Windows (version 7.7.0.27) software installed from being offered Window 10, version 1809 until this issue has been resolved.
14/11/2018: Microsoft resumes rollout of ill-fated October 2018 Update
Microsoft has resumed the rollout of its October 2018 Update six weeks after it was first made available and subsequently pulled due to a number of serious flaws.
Version 1809, released on 3 October, was pulled just a few days later after reports of incompatibility issues with drivers, reduced battery life, and a file-deletion bug. Subsequent testing by Windows Insiders uncovered a series of further glitches, including a ZIP file-deletion bug.
The firm has assured users any document-deletion errors, in which entire folders were wiped in the most extreme cases, were resolved following extensive user-testing by Windows Insiders, and data analysis from "millions of devices".
"Based on this data, today we are beginning the re-release of the October Update by making it available via media and to advanced users who seek to manually check for updates," said Microsoft's partner director of program management John Cable.
"As with all Windows releases, we will continue to carefully study the results, feedback and diagnostic data before we begin offering the update in phases to more devices in the coming weeks and months."
With this year's April Update seeing a very quick rollout, Cable added, the company decided to take a more measured approach in releasing its October package to consumer and business users.
Microsoft is advising users to wait for version 1809 to be made available to their machines as part of a phased approach, with the option still there to manually download via "Check for Updates". This is so the company can study device health data and release quick fixes.
"For those advanced users seeking to install the update early by manually using "Check for updates" in settings," Cable added, "know that we are slowly throttling up this availability, while we carefully monitor data and feedback."
Microsoft says it can establish whether a user's device has any driver incompatibility issues prior to downloading the October Update, and automatically block installation until the issue is resolved. The company has also promised a status dashboard within the next year that will provide more information on any issues that lead to update blocks.
The 30-month support lifecycle for the Education and Enterprise iterations of version 1809 will begin from 13 November, meanwhile, as will Windows 10 Pro's 18-month support lifecycle.
Microsoft has also released several tools for enterprises including an assessment and deployment kit (Windows ADK) for large-scale Windows deployment, and a 90-day enterprise evaluation kit for users to test Windows 10 Enterprise in their environments.
01/11/2018: Windows 10 October Update fixes compressed file-deletion bug
Microsoft has released a fix for a bug found in the Windows 10 October Update that led to users to inadvertently overwriting files when moving them from compressed folders.
Redmond yesterday released a cumulative update to the maligned version 1809, currently just available for Windows Insiders, that fixed the compressed files bug, as well as a separate issue that caused roaming profiles to not work correctly.
The bug affected the built-in ZIP tool in Windows File Explorer when users moved files from a compressed folder, to another folder containing files with the same name.
A dialogue box asking users whether they wish to replace an identical file, skip, or compare information failed to show, and skipped these files by default.
Because files would 'skip', cutting-and-pasting them meant users would have inadvertently deleted the files they had wished to move across. Users who copy-and-pasted compressed files could have been given the impression their files were seamlessly copied over, before subsequently deleting the compressed folder.
The fix, released with Build 17763.107 (KB4464455), was promised for "early November" when Microsoft first acknowledged the prevalence of this issue last week. Microsoft had initially warned users with version 1809 not to cut and paste items from compressed folders.
This has been released following a previous update to the current Windows 10 iteration, version 1803, which fixed up to 40 separate bugs including a handful of Bluetooth errors and glitches that enterprise admins had complained update.
Update 1809 meanwhile has been ridden with several errors since Microsoft first began rolling it out at the beginning of October, including a high-profile file-deletion error.
This led to Microsoft pulling the October Update entirely in order to correct the issues, before undergoing a second roll-out to Windows Insiders.
The major update is still only available to Windows Insiders, who continue testing the operating system for any further bugs, and there is no concrete word as to when it will again be made generally available.
19/10/2018: Next Windows 10 update will let people uninstall some native apps
The next Windows 10 update will allow users to uninstall most built-in apps that they do not regularly use or want taking up space on their desktop or laptop.
Microsoft revealed it will be debuting the feature in the Windows 10 Insider Preview Build 18262, which is currently being rolled out to members of the Windows Insiders scheme.
As such, the feature is highly likely to be part of the next major update Microsoft will push out to all its Windows 10 users.
With Windows 10, Microsoft has arguably been rather draconian in pushing features to its operating system users who may not have wanted them yet Redmond considers to be core to the Windows 10 experience.
But it looks like Microsoft is changing its stance somewhat and will allow apps such as the Calculator, Groove Music, Paint 3D, Sticky Notes, and Mail to be easily removed without opting for some complicated workarounds.
However, some apps look to be firmly cemented in Windows 10, with Cortana, Edge and the Microsoft Store remaining fully locked down in Redmond's latest operating system.
Nevertheless, introducing such an uninstall option gives Windows 10 users more flexibility with what they can do in the operating system. And following the Insiders' testing, there is scope for Microsoft to learn from that testing and potentially allow users to eventually uninstall more native apps they do not want in their take on Windows 10.
10/10/2018: Windows 10 October update starts second roll-out
Microsoft is relaunching a tweaked version of its latest Windows 10 update, after fixing issues that caused a previous build to accidentally delete users' data.
The rollout of the Windows 10 October 2018 Update (version 1809) was halted last week, following reports that it was deleting the files and data of some users - although Microsoft's director of programme management for Windows Servicing and Delivery John Cable said in a blog post that reported cases of data loss were only "one one-hundredth of 1%" of installs.
Now, after having "identified and fixed all known issues in the update, and conducted internal validation", Microsoft is re-releasing the update to the public. As with all updates, it will be rolling out to Windows Insiders first before going into general release, and Cable said that the company will be closely monitoring the feedback and telemetry from Insiders before the update is put into mainstream release.
Cable's blog post also revealed that the file deletion problem that halted that original version of the update was caused when users have Known Folder Redirection enabled, but also have files still remaining in the old, pre-redirection folder location.
Microsoft has also added a new feature to the Windows Insider Feedback Hub, which it expects to aid in detecting and addressing issues like this in future. When submitting feedback, users can now indicate the severity of the issue, hopefully allowing Microsoft to identify problems that are severe in impact, but low in frequency.
08/10/2018: Microsoft pulls buggy Windows 10 update amid file recovery confusion
Microsoft has officially pulled the latest Windows 10 Update, after reports surfaced that the upgrade process was unexpectedly wiping files and documents from users' computers.
The Windows 10 October 2018 Update (version 1809) has been indefinitely shelved while Microsoft investigates the issue, which reportedly affects Windows 10 Enterprise, IoT and Windows Server products as well as Microsoft's desktop software.
Dona Sarkar, who leads Microsoft's Windows Insider program, advised any affected users to get in touch with Microsoft's support department, stating that "they have the tools to get you back to a good state". The company's support page for the issue also advises any impacted users to "minimize [their] use of the affected device".
Sarkar's Tweet led some to believe that Microsoft has cooked up a special tool to recover users' data, but this does not appear to be the case. Affected users who have called the support line have reported that Microsoft's support agents are relying on established all-purpose data recovery techniques like System Restore points and NTFS File Recovery.
Microsoft has not specified what's causing the issue, and has not indicated when the update will be made available for users to install again but has promised to "provide an update when we resume rolling out the Windows 10 October 2018 Update to customers".
05/10/2018: Windows 10 update plagued with issues a day into release
Just two days after the general release of the Windows 10 October update and users are already reporting serious issues with the software.
Apparently, those who were quick off the mark to upgrade their machines have been plagued with incompatibility issues between the platform and Intel Display Audio drivers (specifically those running the 10.25.0.3-10.25.0.8 drivers).
Users were reporting that their machines were freezing during set up and files and apps kept disappearing into the ether. There didn't seem to be any consistency with which files and apps were disappearing at the time of writing.
Other issues surfacing on social media included reduced battery life too. One person who upgraded said their battery life was dramatically reduced and they were forced to charge their machines much more frequently than before the upgrade.
Microsoft has now prevented those affected by the flaw from downloading the update, although as is always the case with bodged Microsoft upgrades, those that still want to go ahead can override the block and install regardless.
Intel suggested customers with the affected Skylake chips upgrade the drivers to version 10.25.0.10, while Microsoft said anyone wanting to upgrade should wait until it issues a fix staying its update is compatible with their Intel chip, unless they want to go ahead and risk messing up their machines.
03/10/2018: Users can download the October 2018 Update from today
Microsoft is taking a phased approach to rolling out its October 2018 Update to Windows 10 devices, but users who can't wait can manually download the update for themselves from today.
Although the company recommends users wait until it is offered to their devices, 'advanced users' are welcome to begin downloading the latest update by checking for updates in System Settings, and starting the download themselves.
Devices are then subject to a compatibility check, with Microsoft's using tools to detect any potential issues, and blocking the installation process until these are resolved.
"Just as we're immediately beginning rolling out the October Update in phases to consumers," said Microsoft's director of program management, Windows Servicing and Delivery John Cable, "we recommend IT administrators do the same within their organizations to validate that apps, devices, and infrastructure used by their organization work well with the new release before broadly deploying."
The update is now available through Windows Server Update Services (WSUS), Windows Update for Business (WUfB) and System Center Configuration Manager's (SCCM) phased deployment. Cable also recommended customers use Windows Analytics to guide any phased approach IT administrators take to updating Windows 10 across their organisations.
"For our commercial customers, the release of the Windows 10, version 1809 on October 2, 2018 marks the start of the servicing timeline for the Semi-Annual Channel ("Targeted") release," he added.
"Beginning with this release, all future feature updates of Windows 10 Enterprise and Education editions that release around September will have a 30 month servicing timeline."
An infamously disruptive download and installation process is also set to benefit from a raft of changes. For instance, Windows 10 can now understand to a much better extent when a device is not in use, and can perform updates during quiet periods in order to reduce the scope for disruption.
The device can also wake from 'sleep' to perform updates when plugged in overnight and not on battery mode, and silence any audio so as not to wake up users.
Moreover, the installation process has been improved, with Microsoft claiming the time a device spends offline during October 2018 installation is shortened by up to 31% against the April update.
The installation process for smaller downloads, which will benefit from a new update package delivery design, is also 40% more efficient.
14/09/2018: Microsoft accidentally released encrypted version of Windows 10 to users
Windows 10 users were left complaining over high memory usage and installation problems after Microsoft accidentally released an encrypted version of Windows 10.
The Windows 10 19H1 Build 18237 was released to Windows Insiders that opted into "Skip Ahead" versions of the operating system. However, users were quick report problems downloading and installing the OS. Other issues were excessive memory usage and some users reported green screens of death.
In a series of tweets, Microsoft MVP Rafael Rivera, said that Build 18237 was "busted and won't install properly".
"Root of problems seems to stem from a new layer of encryption added to distributed files. Clients get the keys along with the bits so unclear what problem is being solved here," he added.
A tweet from the Windows Insider team said that when they released the build "we unintentionally released it as encrypted".
"This wasn't supposed to go out with an external flight. We have begun re-publishing Build 18237 as unencrypted. We continuing to investigate reports of high memory usage and will monitor to see if the re-published build resolves these issues."
The new preview version of the operating system changes the look of the sign-in screen as part of Microsoft's Fluent Design System. It is a bid by the firm to help users focus more on signing in.
"The translucent texture of this transient surface helps you focus on the sign-in task by moving the actionable controls up in the visual hierarchy while maintaining their accessibility," said Microsoft in a blog post.
Microsoft Apps on Android gets rebranded as Your Phone Companion app in this latest build, if you can download it!
7/9/2018: Microsoft changes Windows 10 updates for businesses
Microsoft is changing its support cycle for businesses running Windows 10, after responding to feedback.
Currently, two major Window 10 updates are sent out each year and businesses have 18 months before they need to move from one to another more recent update.
This is part of Microsoft's "Windows as a service" push, and it's designed to ensure Windows 10 gets new features instead of the previous three-year cycle for Windows releases.
However, some businesses have said the updates came to fast and that IT departments needed more time and flexibility to the updates.
"You've been talking, and we've been listening," said Jared Spataro, corporate vice president of Microsoft 365. "Specifically, we've heard your feedback on desktop deployment, and we're working hard to introduce new capabilities, services, and policies to help you on your way.
"The combination of Windows 10 and Office 365 ProPlus delivers the most productive, most secure end-user computing experience available. But we recognize that it takes time to both upgrade devices and operationalize new update processes."
The new updates will have cloud-based analytics tools to make modern desktop deployment even easier, a program to ensure app compatibility for upgrades and updates of Windows and Office and servicing and support changes to give you additional deployment flexibility.
"We know that there is still a lot of work to do," added Spataro. "But we're committed to working with you and systematically resolving any issues. We'd love to hear your thoughts and look forward to seeing you and discussing in more detail in the keynotes and sessions at Ignite in a few weeks!"
03/09/2018: Windows 10 Redstone 5 update coming October
Microsoft has revealed its Windows 10 Redstone 5 update will be landing in October and will officially be called the Windows 10 October 2018 Update.
The company hasn't revealed which specific date the update will appear on, but said it will arrive to users in a staggered roll-out to make sure those able to handle it better get it first.
This particular update will introduce a range of goodies including a cloud clipboard so you can copy and paste text and other components between devices seamlessly, a revamped file explorer that will surface 'hidden' files and improvements to Microsoft Edge. If you're a gamer, there are also Xbox Game Bar enhancements and an updated snipping tool for taking screenshots.
According to Microsoft, 700 million people around the world are using Windows 10, although this doesn't seem to take into account any new users because Microsoft's figures have stayed pretty static for six months.
Now the Redstone 5 update is ready to go, Microsoft engineers can push on with the next update - known as 19H1 - and prep that ready for launch. Apparently, it's already being tested, with it due to distribute to testers in March next year, with a release date of April.
09/08/2018: 'InPrivate Desktop' coming to Windows 10 Enterprise
Microsoft is working on a new security feature for Windows 10 Enterprise that will allow network administrators to run untrusted applications in a secure environment.
The new desktop feature, dubbed 'InPrivate Desktop', was revealed in a response to a feedback challenge, known as 'quests', through the Windows Insider Feedback Hub, seen by Bleeping Computer.
Aimed at bolstering Windows 10's security outlay, the tool will allow IT administrators to execute untrusted apps without risking permanent modifications to their system in a virtual machine-style environment.
"InPrivate Desktop (Preview) provides admins a way to launch a throwaway sandbox for secure, one-time execution of untrusted software," a preview of the new feature said. "This is basically an in-box speedy VM that is recycled when you close the app!"
The new addition is targeted specifically at machines running Windows 10 Enterprise, and requires at least 4GB RAM, 5GB of free disk space, and at least 2 CPU cores. The quest, which is no longer available in the Feedback Hub, also revealed InPrivate Desktop required CPU virtualisation to be enabled in a computer's BIOS.
'Quests' are a frequently-employed as a way for Windows Insiders to deliver specific feedback to Microsoft and allow extensive user testing of new features that are either imminent or in development.
Little else is known about InPrivate Desktop, including when the tool will launch. The company has even yet to confirm its existence. IT Pro has approached Microsoft for comment.
30/07/2018: Windows 10 to be bundled into Microsoft's new monthly management plan
Microsoft is putting together a desktop-as-a-service (DaaS) offering that will support Windows 10 devices, that it's reportedly calling the "Microsoft Managed Desktop".
The service will provide customers with the ability to lease a Windows 10 device, automatically provisioned for them, with the operating system regularly updated, for a single monthly fee, according to Petri.
A key difference between Microsoft's version of desktop-as-a-service from what many companies already offer under that term is the Windows 10 updating component.
Currently, Windows is updated twice a year and can sometimes cause issues with software compatibility and, as a fix, Microsoft is looking to offer the DaaS plan.
According to Peri, Microsoft posted several new positions that suggested Redmond is looking to launch a managed desktop service. The job description states that Microsoft 365 Managed Desktop is a new, per-user subscription service that enables customers with devices that can take advantage of the latest productivity tools and technologies in a secure, monitored, and supported IT environment.
There has been no official confirmation from Microsoft, but it is expected that it could introduce this service on the Surface devices initially, before slowly rolling it out across all other business devices, including desktop PCs.
It is believed that this could be a great option for users wanting stable operating systems without bugs and software incompatibility issues.
26/07/2018: Microsoft reopens Skip Ahead for early feature access
Microsoft has reopened an early access programme for Windows Insiders, meaning those who register for the scheme can gain access to the company's latest OS feature updates before anyone else, even early-stage testers.
The company's Skip Ahead programme opened temporarily yesterday, but it isn't open for long - once the vacant slots fill up, it will close once more.
"Skip Ahead is now open! #WindowsInsiders can now choose to "skip ahead" to the next feature update of Windows 10," Microsoft wrote on Twitter. "Please note: Only a limited number of Insiders will be allowed to skip ahead and once that limit has been reached, Skip Ahead will be closed."
Although the Skip Ahead scheme already existed, the Microsoft announced a few weeks ago it planned to revamp its existing system and anyone who had already signed up would need to re-apply. However, all is not lost for those who pre-registered; those who had applied would get first dibs on the new scheme by hearing about it first in the Fast Ring.
16/07/2018: Microsoft updates Notepad for the first time in an age
Microsoft has revealed details of its first update to Notepad for the first time in years, following the announcement the company has updated Windows Console and added the Linux command line to Windows 10.
One major addition is a new find & replace functions, including the option to wrap-around formatting on the words you replace, and a suggested list of remembered terms that can automatically populate the search field.
Microsoft says it has received requests from users to display line and column numbers when word-wrap is enabled. This is now possible, with the status bar visible by default - but you can turn it off in the settings if you don't want it on display all the time.
Other enhancements include the ability to zoom into text by simply holding down the ctrl key and using the mouse wheel, ctrl+backspace support so you can easily remove the previous word in a file, and performance improvements (specifically when opening big files) to make it an easier-to-work-with application.
The new features will appear in the Redstone 5 Windows 10 update, which includes a bunch of other improvements for Microsoft Edge, remote desktop, and Windows sign-in, due to land later this year.
12/07/2018: Windows 10 build 17713 arrives with raft of new and improved features
Microsoft has released a new build of Windows 10 to its Fast Ring Windows Insiders users. The build, 17713, replaces previous build 17711 and comes with a range of new features.
Microsoft said in a new blog post that there are improvements to its Edge browser with per-site media autoplay controls that allow users to control autoplay permissions on a per-site basis under the "Website permission" section of the Website Identification pane.
The firm has also added a new dictionary function so users can look up definitions for keywords when reading a page or document.
There are improved toolbar options for Edge's PDF Reader, which will now show text descriptions for the icons to make them easily understandable. The PDF Toolbar can now be pinned at the top of the document, making all the PDF tools easily accessible if needed.
Microsoft has also made improvements to Notepad with an option to do wrap-around find/replace to the find dialog. Notepad will now remember previously entered values and the state of checkboxes and automatically populate them the next time users open the find dialog.
Text zooming has been added with a new menu option under View > Zoom to change the zoom level and display the current zoom level in the status bar.
The new build of Windows 10 enables users of Azure Active Directory and Active Directory and Windows Hello to use biometrics to authenticate to a remote desktop session. It has also introduced web sign-in to Windows 10 as a new way of signing into a Windows PC. Web Sign-in enables Windows logon support for non-ADFS federated providers. That's in addition to faster sign-in to a Windows 10 shared PC that will help users that share computers to access their accounts more quickly.
The software giant has also enhanced its Windows Defender Application Guard, introducing a new user interface inside Windows Security in this release.
"Standalone users can now install and configure their Windows Defender Application Guard settings in Windows Security without needing to change Registry key settings," Microsoft said.
The new build is available for Fast Ring users now.
15/06/2018: Windows 10 April 2018 Update is now safe for enterprises
Microsoft's Windows 10 April 2018 Update is now safe for IT departments to roll out to staff, thanks to AI.
The tech giant has used AI to monitor characteristics of Windows devices that had the fewest issues when updating their operating systems for the Fall Creators Update, but said it "substantially expanded" the scale of its machine learning model to help teach the system to identify the best devices to update first with the April 2018 Update (version 1803).
This approach has enabled the company to spot issues during deployments of the latest update, and rapidly respond with a fix.
Data from the AI model is used to indicate whether a device is infected and prevents it from being updated, allowing for a thorough check. Once the issue is solved, the update is sent out again. Microsoft said this allows it to fix updates to customers without them needing to take action.
It also lets Microsoft see when the update itself is buggy, which is exactly what happened when Microsoft paused the April 2018 Update rollout after noticing the update was causing PCs to suffer the 'blue screen of death', or reboot problems, within 24 hours of it occurring.
"We immediately blocked all PCs that could be impacted by this issue from being updated, and communicated to customers within 24 hours, including an initial work around," John Cable, director of program management, Windows servicing and delivery, said. "In the next 24 hours, in cooperation with Avast, Microsoft identified an element of the Avast Behavior Shield that conflicted with the April 2018 Update. Avast immediately released a fix to prevent this issue from further occurring, enabling us to continue to safely roll out the April 2018 Update to those devices."
Version 1803 is now fully available for all devices, Microsoft said, and it is offering businesses "the same targeted approach" to understand which devices to update first when enterprises perform their semi-annual update.
As a result of its AI model, Microsoft claims the April 2018 Update to be the fastest version of Windows 10 to reach 250 million devices, hitting the milestone in half the time of the Fall Creators Update.
Earlier data showed that the quality of the April 2018 update is exceeding earlier versions of Windows 10 in both reliability and performance. System stability issues have been reduced by 20%, with a 20% reduction in total operating system and driver stability issues and improved launching times.
Microsoft's internal customer support teams are also seeing a continued reduction in call and online support requests for Windows 10 with the April 2018 update.
This has resulted in the update being broadly released automatically to all compatible devices running Windows 10 worldwide, Microsoft said.
Picture: Shutterstock
12/06/2018: Windows 10 upgrades still 'cause pain for users'
Microsoft should compensate Windows 10 users who still experience issues first flagged to it in 2016, according to Which?, with the comparison service demanding the software giant work harder to fix the problems.
More than half of 1,100 Which? members surveyed in March 2018 told the publication they had suffered glitches with the operating system, after a similar number complained about Windows 10 issues two years ago.
The latest survey saw 21% complain about software compatibility after upgrading to the latest operating system, 16% say external devices no longer worked with their PC, and 7% reveal that their email would no longer sync.
Meanwhile, 5% suffered significant slowdowns on their machines, and even PC failure, with nearly half who experienced this paying an average of 67 to have it fixed by a specialist.
Which? criticised Microsoft's free support, saying it didn't go far enough to fix users' issues. It has demanded that Microsoft improve the visibility of its free support services, and Microsoft is meeting with the consumer rights publication to discuss how it can fix Windows 10 issues for free.
A Microsoft spokesperson told Which?: "We want to make sure our customers receive the right support they need to get the best Windows update experience, and we will continue to review customer enquiries and issues on a case-by-case basis to ensure individual help and resolution where possible.
"Windows 10 is the safest and most secure version of Windows and we are glad that Which? shares our recommendation for customers to stay current with the latest Windows updates."
The vendor is also under pressure from Which? to offer free compensation to those who have lost data and files in the process of upgrading to Windows 10 and spent money trying to get them back.
The survey came before the April 2018 Update, and with Windows 10, users must stay current with updates to continue to receive security patches - even if an update could break their computer.
Consequently, Which? has called for Microsoft to issue separate security patches to ensure those running older versions of Windows 10 can ensure their PC is safe from known bugs and hacks.
Microsoft is pushing more and more of its user base to adopt Windows 10, having yesterday revealed plans to withdraw technical support for community forums around Windows 7, 8.1 and 8.1 RT from July.
01/06/18: Windows 10 Insider Build 17682 brings in a suite of tweaks for Redmond's OS
Microsoft has released its Windows 10 Insider Build 17682 for members of the Windows Insider program, ushering in a suite of tweaks for the ever-evolving operating system.
The Microsoft Edge browser, which comes built into Windows 10, has been given a nip and a with it gaining the Web Authentication API Preview, which allows users to log into websites using Windows Hello and other authentication techniques.
For people who like using Windows 10 Remote Server Administration Tools, the new Insider build means they'll no longer need to download it first and can instead install it through the Manage Optional Features' segment of WIndows 10 settings.
To tackle any privacy concerns, the latest Insider build will now display a screen after users upgrade to it that provides a one-stop-shop for people to setup the various new options WIndows 10 has gained over time and review the devices it can connect to.
A whole host of fixes and improvements have also been made to WIndows 10, including bugs that caused crashes when using the Cortana virtual assistant and some apps missing in the pinned' and recent items' in the Windows 10 taskbar.
Many of these tweaks will eventually make their way out of the Insider program and into the standard version of WIndows 10, either through a series of small updates or one major update.
Previous Windows 10 news
14/05/2018: April Update causing problems for Intel SSDs
Microsoft has announced its plans to prevent devices using Intel SSD 600p Series or Intel SSD Pro 6000p Series from receiving the latest Windows 10 April 2018 Update, because it may cause issues to machines.
Problems discussed on a Microsoft blog explain it could crash machines and force them to enter a UEFI screen after rebooting.
The company explained it was working closely with OEMs and directly with Intel to rectify the issues, but blocking them from receiving the update seems to be the best short-term solution at present.
If it's too late and the update has broken your computer already, you can roll back your machine to the previous version of Windows 10 (Windows 10, version 1709) instead.
To do this, you must hold down F8 while starting up your computer and restore from a previous version of the operating system.
"Microsoft is currently working on a resolution that will allow the April 2018 Update on these devices in the near future," the company said, although it didn't reveal when users can expect to start seeing the update.
Last week, it was revealed the update could also cause black screen issues for other machines. Experts think KB4103721 is the problem, which too can be fixed by restoring from an older version of the OS.
04/05/2018: Windows 10 April 2018 Update reportedly breaking some critical PC features
The Windows 10 April update is breaking some critical PC features, including the microphone, speakers, mice and other peripherals and web browsers of Windows machines. And when we say breaking, it means those features won't work at all, rather than just being glitchy.
The revelations were discussed on German website WindowsUnited, which has come to the conclusion that the problems may be caused by unsupported drivers. This would mean the component and software developers will need to update their drivers/software before the features will work.
It listed some of the problems included speaker settings being reset without the user giving permission, the mouse failing to respond properly, with some users saying there was some lag after installing the update and the Alt-Tab shortcut not working.
Other Windows 10 users said they were receiving notifications saying that some of the new features were restricted to the Windows Insider Program users, despite not registering for the scheme.
It's not just third-party apps and services on the blink either. Edge seems to be causing issues, with context menus missing from the taskbar for some people and microcode updates missing.
As is the case with most major updates, it's probably a good idea to wait until the bugs are fixed before installing it on your computer and risk breaking it.
30/04/2018: Windows 10 Spring Update finally launches
Microsoft's April 2018 update to its Windows 10 operating system has now been released, over a week after it was initially slated to appear.
The first of a biannual set of updates, the patch brings a host of new additions to the platform, including a feature called 'Timeline'. This search tool allows you to look back through 30 days' worth of searches, documents, files and folders to find the information you need. For example, if you performed an internet search two weeks ago and need to re-look at the information, you can do so. If you need to refer to changes made in a document last week, you can use Timeline to roll back to when you made the changes.
As long as you were signed into your Microsoft account at the time and are using Microsoft Edge or Office 365, you can use timeline on your iOS or Android phone when you get back to your Windows 10 PC.
The second major addition is Focus Assist. Designed to boost productivity, it stops you being distracted by things like social media, email notifications, breaking news stories and more, blocking anything unrelated to the task at hand from going through. You can turn on Focus Assist when you need to concentrate or at set times through the day and when you've finished, you'll receive all your notifications in one place.
If you're waiting on an important phone call or email to come through, you can now allow them to filter through, so you don't miss anything important when you're head down.
Microsoft Edge has also experienced a few new updates. You can mute tabs if they're playing sound, expand windows showing things like PDFs, books and other viewing material to full screen with a click and autofill shopping forms.
There's also a new Dictation mode for those who would rather talk to their PC than type. Windows 10 will now allow you to read out what you'd like to note down and it'll convert your thoughts into text.
Other, less hyped, features launched in the April 2018 Update include the ability to send content to nearby Windows 10 devices, send a webpage across Edge devices (for example from your PC to your iOS device if that's your chosen browser) and an update to the Cortana voice assistant so you can control smart home equipment from your PC.
26/04/2018: Windows 10 Lean cuts features for low-storage devices
A simplified version of Windows 10, codenamed Windows 10 Lean, was spotted in last week's Redstone 5 preview build.
Though Microsoft made no official announcement, Twitter user Lucan posted his discovery on Twitter, also noting that a comparison of Windows 10 Pro and Lean reveals 50,000 missing files.
Backed by screenshots of the preview, Lucan also believes that Windows 10 Lean will still be able to both run Universal Windows Programs and traditional Win32 applications.
Microsoft has reduced the size of this Windows update by 2GB, appearing to cut older features it thinks a low-end device doesn't need: Internet Explorer, Registry Editor, Windows Media Player and desktop wallpaper.
It seems to be geared towards tablets and laptops with 16GB of storage - a suggestion supported by The Verge's own sources - to make sure they can receive updates, since these devices are usually still operating with the Windows version they came with due to a lack of space.
Lucan said sources told him Microsoft is still working out the kinks of Windows 10 Lean. More information about the new version of the OS could come at the Microsoft Build 2018 Developer Conference in May.
18/04/2018: Faulty Spring Creators Update would have caused Blue Screen of Death
Microsoft missed its deadline to release its Spring Creators Update to Windows 10 users last week, after discovering a 'blocking bug' the weekend before it was set to go live.
But what Microsoft didn't say at the time is that this bug would have caused millions of Windows 10 PCs to suffer the dreaded Blue Screen of Death (BSOD) had it gone ahead with the release of build 17133.
"As Build 17133 progressed through the rings, we discovered some reliability issues we wanted to fix," admitted Microsoft's Dona Sarkar in a blog post for Windows Insiders earlier this week.
"In certain cases, these reliability issues could have led to a higher percentage of (BSOD) on PCs."
As a result, Microsoft has taken the unusual step of releasing a new preview of Windows 10 to its Insiders ring -- build 17134 - that it hopes has solved the issue, which appears to have been spotted by an Insider.
"Instead of creating a Cumulative Update package to service these issues, we decided to create a new build with the fixes included," Sarkar wrote. "This just reinforces that Windows Insiders are critical to helping us find and fix issues before releasing feature updates to all our customers so thank you!"
Build 17134 is likely to be the last version before the Spring Creators Update is released, according to The Verge.
That means the update -- which still doesn't have an official name - should be available for download soon, but as always, Microsoft will likely release it in waves, so it could be some time before you can update your system.
12/04/2018: Although the Windows 10 Spring Creators Update was supposed to drop today, it would seem either Microsoft didn't get the memo or it just wasn't ready to be released.
The latter is more likely to be the truth, according to reports, with Microsoft halting the launch of version 1803 due to a 'blocking bug' that means the code didn't pass the company's stringent testing process.
A blocking bug isn't a specific issue, according to Windows Central, which first reported the alleged issue; it's just a general problem that's serious enough to affect a lot of users or can cause significant issues if it were to be installed on devices.
The issue was reportedly uncovered over the weekend, so it's likely Microsoft is already working on a patch.
Only being discovered this weekend did mean the update missed the Patch Tuesday rollout, which is when the company usually reveals its new iterations, so we may have to wait a few weeks until it's ready to go again.
Once the patch has been implemented and tested, only then will Microsoft be happy to release the update into the wild and users will start to be alerted that it's ready to be downloaded and installed.
10/04/2018: Windows 10 users rejoice - the Windows 10 Spring Creators Update is due to launch today. Although it's perhaps not time to party just yet as, in usual Microsoft style, it's likely the update will roll out in stages.
The rumoured launch date was revealed last month, in an end of life document for Windows 10 that revealed support for build 10586.3, aka Threshold 2, would end today, opening up the floor for the new version to arrive.
The long-awaited Windows 10 Spring Creators update looks to introduce a fair few features that are focused on boosting productivity. Near Share allows you to collaborate with others in a similar way to Apple's AirDrop. You can share all types of content with others via Bluetooth, including contacts, files, and even URLs, straight from the Edge browser.
Windows 10 will now look very different too, with Microsoft's Fluent Design System. It's more modern than the previous iteration of Windows 10, bringing it closer to Mac OS in many ways.
Timeline allows you to open any of the apps, files, and folders you had open last time you used your computer and carry on where you left off, even if you closed them down. A few apps will be supported from the outset, including Office. if you use your Microsoft account on Android or iPhone, this feature will be extended to all platforms too.
From a security point of view, the Spring Creators Update will introduce Windows Defender Application Guard that attempts to block malware gaining access to your network via the Edge browser. It users container-based isolation to stop any threats infecting the entire network.
Once it's been formally announced the Windows 10 Spring Creators update is available to download, you can use the Update Assistant tool to see if it's available to you. Just head to the Windows 10 Update Assistant, select "Update now". If the build is ready for your device, it will start downloading and install, then your computer will restart a few times before you're up and running.
19/03/2018: Microsoft forces Edge browser on Windows Mail users
Microsoft has been caught foisting Windows 10's Edge browser on users, even if they have another option set as their default browser.
As part of a new feature in the latest Windows 10 Insider Preview build for users in the Skip Ahead ring, when users click any link within the Windows Mail app - which is the default email client that comes preinstalled on Windows 10 - it will automatically open in Microsoft Edge, regardless of whether or not it's the system default.
Microsoft announced the change as part of a blog post, claiming that Edge "provides the best, most secure and consistent experience on Windows 10 and across your devices," adding: "As always, we look forward to feedback from our WIP community."
This is not the first time that the company has engaged in aggressive promotional tactics in order to increase the adoption of its browser. When users enter 'Chrome download' or similar terms into Edge's search bar (which uses Bing as the default search engine) they are greeted with a large banner at the top of their search results extolling the virtues of Edge and reminding them that it's already installed on their PC. Users trying to switch their PC's default browser from Edge to an alternative via the settings menu are greeted with a similar message.
Microsoft has landed itself in hot water over its behaviour regarding Windows' built-in browsers in the past - the European Commission started investigating Microsoft for anti-competitive practices almost a decade ago over concerns that bundling Internet Explorer with Windows was an abuse of the company's monopoly over the PC industry.
Windows Insiders are already using Microsoft's Feedback Hub to complain vociferously about the change, accusing Microsoft of limiting their freedom of choice and locking them into its own apps.
Windows 10 release date
Windows 10 started to roll out to consumers on 29 July 2015.
The news of a July release came as little surprise to Microsoft watchers, as the company had stated the release would come in summer 2015, and AMD's CEO Lisa Su tipped the world off to a July launch thanks to a slip of the tongue during an earnings call in April that year.
The RTM build was delivered to OEM partners to image new devices on 15 July, and another build is being delivered to retailers to upgrade unsold devices currently running Windows 8.1.
The first end users to get the finished version of the product were the five million Windows 10 Insiders using the operating system in a preview. Following that, Redmond began offering the upgrade to Windows 7, 8 and 8.1 users.
One year after the initial launch of Windows 10, Microsoft rolled out the Anniversary Update, which introduced useful tweaks but was a little light on new features. You can read our full review of the Windows 10 Anniversary Update here.
Volume licensing customers are able to download Windows 10 Enterprise and Windows 10 Education from the Volume Licensing Service Center (VLSC).
System requirements for Windows 10 can be found here.
Windows 10 different versions
As with its predecessors, Windows 10 is available in various different versions: Windows 10 Home, Windows 10 Mobile, Windows 10 Pro, Windows 10 Enterprise, Windows 10 Education and Windows 10 Mobile Enterprise.
Windows 10 Home is the standard edition of Windows for consumer PCs, tablets and hybrids such as the Surface 3 and upcoming Surface Pro 4. This version of the OS features personal assistant Cortana, Edge browser, Continuum and Windows Hello facial recognition, as well as standard Universal Apps like Mail, Calendar, Photos and Maps.
Windows 10 Mobile, which had until now been known as Windows 10 for Phones, "is designed to deliver the best user experience on ... smartphones and small tablets", according to Microsoft. It has many of the same features as Windows 10 Home, although Continuum is only available on large mobile devices.
Windows 10 Pro is aimed at small businesses and includes all the features of Windows 10 Home plus device and app management, data protection services, and support for remote and mobile working.
Windows 10 Enterprise
Microsoft is doing everything it can to ensure that Windows 10 retains its core market of enterprise users.
One of the major shake-ups that Windows 10 has brought to the standard Windows formula is the system of regular, incremental updates, rather than large periodic overhauls (although there are occasionally larger feature updates, like Anniversary Update).
However, a constant series of rolling upgrades can be a huge headache for IT departments. In order to combat this, Microsoft has introduced Update for Business, which allows IT managers to fine-tune which devices and systems in their company receive Windows updates at which time.
The tool, which was announced at Microsoft's Ignite conference in early May, allows the specification of maintenance windows in business environments, which can be used to designate when and when not to apply updates. This ensures that systems will be available at critical times and that machines can be unobtrusively kept up to date.
Microsoft has also addressed potential compatibility queries, stating that the new tools will fully integrate with existing management software like System Center and Enterprise Mobility Suite.
Windows 10 is also being supported in the enterprise by third parties including VMWare, Dell, HP Inc and IBM.
Project A2 (pronounced A-squared), a mobile-centric product that aims to speed up business adoption of Windows 10, has been developed by VMWare.
The product deploys VMWare's application delivery software to aid IT departments in moving physical Windows applications into the cloud, and EMM software AirWatch to manage applications and devices.
In early September 2015, Dell agreed to sell the Surface Pro range alongside its own tablet offerings, as Microsoft pushes the Windows 10-running device at the enterprise, while other agreements with Avanade, HP and Accenture under a Surface Enterprise Initiative will push more Windows 10 devices to business users.
Windows 10 Anniversary Update
Windows 10 Anniversary Update was released on 2 August 2016, just a few days after the operating system's first birthday. It features a number of tweaks and new features, such as Windows Ink and updates for Cortana and the Edge browser - you can read our full review here.
The Anniversary Update was originally uncovered by Brad Sams of Neowin in April 2015, at which time it was going under the codename "Redstone", apparently in reference to the precious stone that features in Minecraft - the block-based game acquired by Microsoft in 2014.
The August Anniversary Update was thought to be the first of two "Redstone" updates that would happen in 2016, with the second one arriving in October. However, rumour soon spread that the launch of the autumn 2016 update had been pushed back to spring 2017. This has seemingly been confirmed by Microsoft technology evangelist Nathan Mercer in a blog post, in which he promises two major feature updates next year, giving businesses time to adapt to the new OS and the features released in August before additional changes are made.
Windows 10 features, specs and price
Windows 10 Start menu
Having caused a great deal of upset by ditching the iconic Start menu with Windows 8, Microsoft has apparently realised it is best not to mess with a classic and reinstated it for Windows 10.
It is not an exact replica of the venerable Start menu that ran from Windows 95 to Windows 7, though. While the location of the button and search function both remain, Microsoft has also incorporated an element of the Windows 8 Start page into the new menu, bringing Live Tiles into the interface.
The Live Tiles appear alongside the traditional menu when a user clicks on the Start button. They are set to feature Skype, Weather, Mail and Store by default, but can be added to, swapped or even removed completely as desired.
The background can also be customised, as can which system applications appear in the traditional section of the menu.
For those who actually preferred the Windows 8 Start screen interface, that is also available to launch from the Start menu.
Windows 10 Cortana
Cortana is Microsoft's answer to Apple's virtual assistant, Siri. Named after the AI character from the flagship Halo franchise for Xbox, Cortana first appeared on Windows Phone 8.1. Now, with Windows 10, she has been incorporated into the desktop both as a search function within the OS and in the new browser.
She can also be used to set reminders, alarms and open apps via voice command.
Windows 10 comes with Cortana already installed and ready to go in the UK, China, USA, France, Italy, Germany and Spain. Native translation support for Cortana in Windows 10 is also available in the US and China.
A full review of Cortana can be found at our sister site, Alphr.
Windows 10 browser: Microsoft Edge
After 10 years as the default Windows browser, Internet Explorer has finally been retired, to be replaced by the new Microsoft Edge.
During development and in some Technical Preview versions, Edge was known as Project Spartan. However, in the end, Microsoft said it had opted for a name starting with "E" because of user familiarity with the "e" icon from Internet Explorer, meaning they would know at a glance what the icon in the taskbar represented.
That is pretty much where the similarities between Edge and Explorer end, though.
In feel and design, Edge is much more similar to Google Chrome or Mozilla Firefox than its predecessor. Indeed, it has a level of interoperability previously unseen in a Windows browser and can use Firefox and Chrome extensions natively, a feature that was introduced int eh 2016 Anniversary Update.
Other additions include the ability to annotate web pages and consult Cortana, not just for search, but also richer features like restaurant reviews or maps to a venue. She is also able to customise the information she presents based on data gathered about the user's interests over time.
Finally, there is the new tab layout, which will present suggested apps to download from the Windows Store, based on user interest and behaviour. It will offer varying degrees of detail ranging from plain icons through to headlines from media apps, and will also show news from regularly visited or subscribed sites, as well as a Bing search toolbar positioned at the very top.
Windows 10: Continuum and Multiple Desktops
Continuum is a new feature in Windows 10 designed to make the experience of using a hybrid device, such as the Dell XPS or Lenovo Yoga ranges, smoother.
When docked or undocked from a keyboard, a pop-up will appear asking if the user wants to switch to or exit the full-screen "tablet mode".
This, once again, seems to be a response to criticism arising from Windows 8, where users complained the interface seemed more optimised for touch and was difficult to navigate using a keyboard and mouse.
The video below gives an idea of how it works. (Please note, the video has no sound).
Another new feature with Windows 10 is multiple desktops. While Windows has supported virtual desktops for some time, it was not natively accessible to users, who had to turn to third-party software.
Now, however, it is available as an inbuilt feature through the Task View interface, which lets users add, remove and move between virtual desktops.
Users can also move apps between desktops although currently there is no drag and drop option. Instead, they have to right-click, select "move to" from the pop-up menu and then select the desktop they want the app to go to, or alternatively use the keyboard shortcuts listed in this blog post.
Windows 10 Store and Universal Apps
Microsoft has overhauled the Windows Store for Windows 10 to improve the experience for both customers and app developers alike by removing clutter and making it easier to search for and discover apps.
An integral part of the Windows 10 Store is Universal Apps. As the name would suggest, these are apps that work on all devices from the smallest Windows 10 compatible phone to the gigantic Surface Hub.
The idea of Universal Apps is to appeal to both developers and consumers. For developers, it provides a single platform on which to create their app once and deploy it across multiple platforms.
From a user standpoint, it means a smoother experience across all devices and, as everything is managed in the cloud, the app will be up to date no matter which device it is being used on, Microsoft has claimed. Additionally, users only have to buy the app once for it to work on all devices, rather than one for the phone and one for the PC.
Microsoft's ambitions for universal apps do not stop with Windows 10, though.
At Mobile World Congress 2015, Stephen Elop, who was then executive VP of Microsoft's Devices and Services division, told delegates: "It is our hope that our cross-platform initiatives deliver not only across our platforms but those of others."
Additionally, while not falling within the universal apps bracket, Microsoft announced developers will be able to port iOS and Android apps to Windows 10, not just emulate them.
Microsoft has, however, reduced the number of devices any given app can be used on. Rather than the 81 installs allowed with Windows 8.1, Windows 10 users will only be able to install an app 10 times per Microsoft account.
As pointed out by Neowin: "While 10 devices do seem like a lot, if you consider that phones and even your Xbox could be counted towards your usage, it does feel a lot more restricted than simply thinking you have 10 PCs in your home". It could also cause problems for users who upgrade or refresh their PCs over the course of the 10 years Windows 10 will be supported and possibly beyond.
Windows 10 hardware and compatibility
Microsoft has said that Windows 10 should be compatible with all devices currently running Windows 8.1, as well as 34 smartphones, which are listed here. While those using computers that run Windows 7 should theoretically be able to upgrade straight to Windows 10, some older computers have struggled to run the new OS, with one such case even resulting in a courtroom battle in June 2016.
Microsofts outline of compatibility specifications can be found here.
Windows 10 HoloLens and Holographic
During the Windows 10: The Next Chapter event in January 2015, Microsoft dropped not one but two major surprises in the shape of Windows Holographic and Microsoft HoloLens.
Windows Holographic is a special variant of Windows 10 that allows any Windows universal app to run on a standalone augmented reality (AR) device in a context-aware way. This means it takes into account information coming from the AR unit's additional sensors, such as depth camera or gyroscope when rendering display information.
So far, the only device making use of Windows Holographic is Microsoft HoloLens, the company's very own AR headset, although Alex Kipman, the brains behind Kinect, said at Build 2015: "HoloLens is the first ... holographic computer out there, but that doesn't mean that it will remain that [way] for a very long period of time. As a matter of fact, I hope that in the not-the-so-distant future there will be many such devices."
This has not happened yet, but in the meantime, it has been announced that Windows 10 will offer native support for two VR headsets - Oculus Rift from Facebook and Vive from Valve - as well as Valve's Steam VR libraries. Solid details on how this will work have been scant, and it is not quite Kipman's vision of dozens of holographic computers, but it does show there is interest in Windows 10's AR and VR capabilities from big-name third-party suppliers.
While HoloLens itself has been pitched at least in part as an entertainment device, it also has practical business uses, particularly for those working in the fields of design, engineering and construction.
Specialist software maker Autodesk is one of several companies that have already announced support for the technology, saying its Maya 3D animation and Fusion 360 3D CAD/CAM software suites will both support HoloLens out of the gate.
Nadella has made it clear that enterprise applications like these are one of HoloLens' top priorities. As part of the device's "five-year journey", developers and commercial partners will be among the first to receive HoloLens units, with consumer applications coming as the technology evolves.
Windows 10 security and privacy
Microsoft has doubled down on security in its latest OS, with features like Windows Hello, which relies on biometric scanning for authentication, and Microsoft passport.
Windows Hello
At the launch of Windows 10, Microsoft promised "plenty of exciting new Windows 10 devices to choose from which will support Windows Hello", and devices already equipped with a fingerprint scanner will also work with the technology.
This isn't just a consumer feature (or gimmick) either, as, according to Microsoft: "Windows Hello offers enterprise-grade security that will meet the requirements of organisations with some of the strictest requirements and regulations.
"It's a solution that government, defence, financial, healthcare and other related organisations will use to enhance their overall security, with a simple experience designed to delight."
Windows 10 users without the devices featuring an IR camera can now use Windows Hello with Kinect v2, Neowin reports.
Those with a Kinect v2 can set it up to log into Windows 10 by simply downloading the preview version of the Kinect for Windows driver and changing a registry setting. Full instructions can be found on Channel 9.
Other apps are also updating to include support for Windows Hello, with iHeartRadio finally releasing a Windows 10 Mobile version of its music app. For Lumia 950 and Lumia 950 XL users, support for Windows Hello authentification has also been added.
Microsoft Passport
Microsoft Passport is to apps and online content what Windows Hello is to logging into a device.
The system allows IT managers, software developers and website authors to provide what Microsoft claims is a "more secure way of letting [users] sign-in to ... sites or apps".
"Instead of using a shared or shareable secret like a password, Windows 10 helps to securely authenticate to applications, websites and networks on your behalf," explained Belfiore.
"Windows 10 will ask you to verify that you have possession of your device before it authenticates on your behalf, with a PIN or Windows Hello on devices with biometric sensors. Once authenticated with 'Passport', you will be able to instantly access a growing set of websites and services across a range of industries - favourite commerce sites, email and social networking services, financial institutions, business networks and more," he added.
As with Windows Hello, Microsoft Passport is not just a consumer service and will support "thousands" of Active Directory services at launch, including Exchange Online, Salesforce, Citrix and Box.
While Passport was a separate service at the launch of Windows 10, as of 2 August 2016, it is now simply part of Hello.
Security and privacy controversies
In early August 2015, Microsoft came under fire over privacy issues in the newly released OS. Reports claim some of the default settings are a tad intrusive - some have claimed Microsoft is spying on users - as they pass information back to the tech giant or share sensitive data with other users. In particular, users are unhappy about behavioural targeting in ads embedded in Windows 10.
As with many settings likely to irk users, they can be turned off, but many felt that was not good enough and called on Microsoft to be more transparent about the implications of the default settings and, perhaps more importantly, how to disable them.
Windows 10 users also faced security issues of a different nature as scam emails started to surface purporting to offer a free upgrade when, in fact, they contain ransomware. Said ransomware does what it says on the tin, locking all the machine's data and holding it hostage until payment is made for its release.
Elsewhere, torrent trackers started banning Windows 10 from their communities in late August 2015 because of fears the OS will report people's illegal download histories to anti-piracy authorities.
A clause in Microsoft's Service Agreement read that Windows 10 "may automatically check your version of the software and download software updates or configuration changes, including those that prevent you from accessing the services, playing counterfeit games, or using unauthorized hardware peripheral devices".
But while this condition covers a multitude of Microsoft products, torrent hosts are not taking any chances, with reports of some banning the OS for fears it will share user data with authorities.
One torrent tracker, iTS, announced its ban of Windows 10 on Reddit, claiming the OS sends users' local disk content to a server belonging to anti-piracy outfit MarkMonitor.
Other trackers like BB and FSC may follow suit, according to Torrent Freak.
Windows 10 price
Windows 10 was available as a free upgrade for the first year after its launch, but now users must pay a licensing fee.
Windows 10 Home, the entry level OS, costs 100, while Windows 10 Pro costs 190. Windows 10 Enterprise, including its E3 and E5 variants, Education and Mobile Enterprise are available through resellers and partners.
Windows 10 updates: Windows 10 is the last version of Windows
Windows 10 is, in the words of Microsoft, the last version of Windows. While this doesn't mean there will be no new Windows releases at all, the new strategy will see Microsoft drop the massive overhauls traditionally seen between releases. Instead, the company will move to a more Apple-style focus on incremental iterations of and improvements to the existing OS.
Speaking at the company's inaugural Ignite conference in May 2015, Microsoft development executive Jerry Nixon gave the rather tortuous explanation that: "Right now we're releasing Windows 10, and because Windows 10 is the last version of Windows, we're all still working on Windows 10."
"Windows will be delivered as a service bringing new innovations and updates in an ongoing manner," he added.
How to download and install Windows 10
If you want to get the new operating system as soon as possible, check out our sister site Expert Reviews and their guide on how to clean install Windows 10.
Requirements: Users must have a Microsoft ID or Outlook email address. Microsoft claims the preview should work on any system that comfortably runs Windows 8.1, but warns users they may need to re-install or update some of their existing software after installing Windows 10.
Windows 7 users should check the specifications of their machine against the published Windows 10 requirements before upgrading.
Previous News
14/03/2018: Windows 10 Spring Creators Update due for April release
Microsoft has revealed the Windows 10 Spring Creators update, also known as Redstone 4, will be arriving in April, with the Creators Long-Term Servicing Channel update scheduled for Autumn.
The details were provided in an end of life document for Windows 10 iterations, which highlighted Microsoft would terminate support for the Spring Creators update in October 2019, which is the standard 18-month grace period Microsoft offers. The company will probably extend this by six months later down the line as it has done with past updates, but that's not really anything to write home about.
However, there is a disclaimer in the Microsoft Developer blog post that unveiled the release dates, saying they could be subject to change - although we'd say with a roll-out so close, it's unlikely Microsoft would be late on this particular launch.
Although the blog post didn't unveil any more insights about the features we can expect to see in the next Windows 10 update, it's likely to stick to the more creative users if the Fall Creators update and Creators update are anything to go by.
Features rumoured to appear to include an AI boost, gaming enhancements and HDR video.
The same blog post also highlights that end of support is fast approaching for build 10586.3, aka Threshold 2, which was the second release of Windows 10. Support for this version of the OS will end on 10 April this year, almost 11 months to the day since support ended for the launch version, although Windows 10 Enterprise customers on the Long Term Servicing Branch (LTSB) have until October 2025. Support for the first Redstone version of Windows 10, build 14393.10, also ends this year, although users have until October to upgrade. As with Threshold, LTSB customers have a longer grace period, with support for that track ending in 2026.
09/03/2018: Machine Learning coming to Windows 10
Microsoft has unveiled the next major update to Windows 10, with the Windows Machine Learning (WinML) platform it's developed alongside Intel, Qualcomm, AMD and Nvidia. The update means developers can build apps on the platform using its Microsoft Artificial Intelligence (AI) to create more immersive experiences for customers.
Microsoft has assured developers its machine learning platform will offer low latency, so even those applications that require the processing of large files such as video can happen in real time. It can achieve lower operational costs when used alongside Microsoft's Cloud AI platform and offers cloud flexibility - developers can choose to perform the AI tasks on either device or using the cloud.
"Our ML model evaluation is tuned for efficiency across the diverse silicon that runs Windows," Kam VedBrat, group program manager of Microsoft's Windows AI team said. "By using instruction set optimizations on modern CPUs, hardware acceleration on GPUs that support DirectX 12, and a driver model for purpose-built AI processors in the future, we deliver performance and efficiency on the broadest range of form factors."
Alongside the launch of the WinML platform, Microsoft also revealed a whole load of new Windows Mixed Reality features that'll launch in the next major feature release for the OS, dubbed the Windows 10 Spring Creators Update. A new Skyloft environment has been added to the Cliff House environment, while haptic feedback on Motion Controllers for SteamVR will make games more immersive.
Users are able to take Mixed Reality photos by tapping the Windows button on the controller, followed by the trigger button, making it much simpler to take snaps.
08/03/2018: Microsoft confirms it's replacing Windows 10 S with S Mode
Microsoft will replace Windows 10 S with a dedicated 'S Mode' for other Windows 10 operating systems in 2019, rather than continuing it as an OS in its own right.
IT admins can lock down the standard Home, Enterprise, and Pro versions of its platform using S Mode, cutting out the ability to download apps from outside the Microsoft Store. Users will also be able to buy hardware with the cut-down S Mode installed rather than having to buy devices with the full version of Windows 10 preinstalled.
"We use Win10S as an option for schools or businesses that want the 'low-hassle'/ guaranteed performance version," Microsoft boss Joe Belfiore said in a tweet confirming the long-rumoured move. "Next year, 10 S will be a "mode" of existing versions, not a distinct version. SO I think it's totally fine/good that it's not mentioned."
That tweet prompted a number of questions from customers, including whether rumours were true that users would be forced to pay to unlock their new devices from the S Mode in favour of a full version.
Redmond later clarified its position in a blog post, admitting that it could have been clearer on its plans for Windows 10 S, adding that it would be simplifying the process with the next Windows 10 update.
"Starting with the next update to Windows 10, coming soon, customers can choose to buy a new Windows 10 Home or Windows 10 Pro PC with S mode enabled, and commercial customers will be able to deploy Windows 10 Enterprise with S mode enabled," said Belfiore.
For those customers who decide they want to then upgrade from the S Mode to a full version of Windows 10, they can do so free of charge, regardless of whether they're running Home or Pro versions, according to the post.
20/02/2018: Microsoft faces $600m lawsuit over forced Windows 10 upgrade
A US customer whose laptop automatically updated from Windows 7 to 10 without his permission is suing Microsoft for $600 million for what he claims amounted to a violation of his civil rights.
Albuquerque resident Frank Dickman claims a forced Windows 10 upgrade resulted in his laptop becoming unresponsive, and is now seeking damages from both Microsoft and CEO Satya Nadella - or a fresh copy of Windows 7.
"I own a ASUS 54L laptop computer which has an OEM license for Windows Version 7," said Dickman, in a complaint filed last Wednesday. "The computer was upgraded to Windows Version 10 and became non-functional immediately. The upgrade deleted the cached, or backup, version of Windows 7."
Dickman said he wants to downgrade his machine from Windows 10 to 7, but as the files have been deleted, he's unable to source a legitimate version of the software.
The complaint, which has been archived by Bleeping Computer, argues that the forced upgrade of Dickman's machine constituted a breach of his 14th Amendment Civil Rights, and that Microsoft should provide a replacement software code or face damages.
The filing gives Microsoft 30 days to either hand over a software code or "$6,000,000,000.00 (six hundred million dollars)".
It's unclear whether Dickman's case is likely to go any further, particularly given the amount he has demand from Microsoft. However, it's by no means the only lawsuit brought against the company since its botched Windows 10 rollout, having already paid out $10,000 to a Californian resident after a forced patch bricked his PC.
19/02/2018: When Microsoft unveiled its ARM-powered Windows 10 machines last year it also revealed that the new features, which include an all-day battery life, would come at a cost to some functionality, but since then we've been waiting to hear exactly what those limitations would be.
It seems that Microsoft may have accidentally let those slip, as a limitations sheet appeared online last Thursday only to be taken down by Microsoft over the weekend. Fortunately, thanks to the wonders of archive.org, the original has been preserved through a cached page, as spotted by Thurrott.
Although some of the limitations were already known, the document detailed a more restrictive experience than customers may have been expecting. We knew that ARM machines would only be able to use 32-bit apps, not 64-bit ones, but it also appears that the Hypervisor platform isn't supported, meaning that it will be impossible to run Hyper-V virtual environments.
What's more, applications that assume that all ARM-based devices are running the mobile version of Windows 10 may not work correctly and will likely display the incorrect orientation, suggesting some tweaks will be needed when developing applications.
The document also suggests that tools which modify the appearance of Windows 10, such as extensions and cloud storage apps, won't be supported unless they're native to the operating system. Customised elements, such as an icon or additional options in a right-click menu, are likely to fail on ARM-machines, and "if the failure is not handled gracefully, the app itself may not work at all", according to the document.
While the ARM-based Windows experience is going to be more restrictive than you'd expect, most 32-bit applications should run using Microsoft's emulator, and if the all-day battery holds up, it might be worth the trade-off for users.
13/02/2018: Microsoft will bring Windows ATP to Windows 7 and 8.1
In a surprising move, Microsoft has announced they are launching the Windows Defender ATP Support for their older Windows 7 and 8.1 models.
The tech giant confirmed that starting this summer the premium security feature of Windows 10 will also be available on Microsoft's older models. Microsoft said they are constructing a behavioural based EDR solution which will provide security teams with insights into how their endpoints are threatened.
This will be a welcome relief for many companies who have not upgraded their systems from Windows 7 - which is expiring essentially in 2020 - to Windows 10, which has been a firm desire on the part of Microsoft.
This, however, is a recognition that Windows 7 despite its age remains a profitable source for the tech company - and indeed it has a higher market share than Windows 10.
All detections and events take place in the Windows Defender Security Centre, the cloud-based console for Windows Defender ATP. Microsoft has explained that though the ATP Support can run alongside third-party systems - other antivirus systems - they are better together with the Windows Defender Antivirus.
Defender ATP works differently to Windows Defender, which is embedded in older models, in that it works as a post-breach investigation detects threats that have bypassed other defences and allows users to investigate breaches and explore suggested responses.
12/02/2018: Microsoft is testing a password-free version of Windows
Microsoft is planning to do away with the need for a password in order to log into Windows.
In its latest Insider Preview update (Build 17093 for PC), the tech giant has given users the option to unlock the security-focused Windows feature through an Authenticator App you can install on your phone. All you need to do is set up Windows Hello with the app, and you won't see Password as a sign-in option anymore anywhere in the platform's interface.
"Do you hate entering your passwords all the time? So do we," Redmond's Dona Sarkar and Brandon LeBlanc said in a Windows blog post. "Passwords are inconvenient and [u]nsecure. With Windows 10 S you don't have to! Just download the Authenticator App and use it to set up your Windows 10 S PC."
Their post said that users will be able to go through the out-of-box experience, set up Windows Hello and access all their usual apps and services, all without ever having to enter a password.
"Starting with this build, your Windows 10 S PC will automatically make your experience password-free," they added, explaining that changes in the latest build will automatically make the Windows 10 S experience password-free.
"You will notice that if you have Windows Hello set up, you won't see passwords anywhere in the Windows experience not on the unlock screen nor in sign-in options," they said.
The feature isn't available through normal versions of Windows just yet, but the update might just pave the way for future widespread rollouts.
06/02/2018: Microsoft will reportedly replace Windows 10 S with 'S Mode'
Microsoft is reportedly due to drop Windows 10 S as a separate operating system less than a year after its launch.
Instead, the streamlined feature set of 10 S will be replicated inside a new 'S Mode' that will be embedded within Windows 10 Home, Enterprise and Pro operating systems, according to reports.
The news broke after a 'quest' set by Microsoft for Windows 10 Insiders made a reference to converting a PC to S Mode - first spotted by Neowin last week - suggesting 10 S's days as a standalone operating system are numbered.
Internal documents seen by Thurrott allegedly show that 60% of Windows 10 S users have remained on the current system instead of switching to Windows 10 Pro free of charge. But of those who have switched, 60% did so within the first 24 hours of using 10 S.
Windows 10 S was launched last May as a restricted operating system designed to compete with Google's Chrome OS in the education sector, and only allows users to download Microsoft Store apps.
Microsoft will reportedly allow Windows 10 Home users to disable S Mode for free, but users of 10 Pro with S Mode enabled would have to pay $49.
When IT Pro asked Microsoft for comment, a spokesperson simply said the company will share news about the future of 10 S "when we're ready".
24/01/2018: Windows 10 users will soon be able to view and delete the telemetry data the software (and hence Microsoft) collects about them with new options in the preview build of the operating system, it has been claimed.
According to Ghacks, the option to view the data Windows 10 collects about you appears at the bottom of the Diagnostics & Feedback screen, labelled as "Diagnostic data viewer", while the option to remove the data entirely sits behind a "Delete diagnostic data" button.
Although in the preview versions of the operating systems clicking on these options doesn't do anything, it's thought that once the feature rolls out on general release you'll be able to see details of the information Microsoft is collecting, while the second option will remove the data completely from the device.
What's not clear is how much data will be removed and whether the data is sent to Microsoft first. Will the data be removed from both the device and Microsoft's servers using this button or just locally?
The options are present in the December 2017 and January 2018 Windows 10 Insider Builds and probably won't be rolled out to the live version of Windows 10 for some time.
However, it certainly shows steps Microsoft is making to appease privacy campaigners who don't believe Microsoft should be able to view how people are using its operating system.
08/01/2018: Amazon's mission to make voice our primary way of communicating with machines continues at CES this week, with the tech giant reportedly set to offer Alexa on Windows 10 computers.
Manufacturers Lenovo, HP, Acer and Asus are all preparing to integrate Amazon's voice assistant on laptops and desktops they release this year running Windows 10, according to The Verge.
An app will be created this spring to let users bypass Windows 10's own Cortana assistant and use Amazon's instead, giving them access to information they could search for via Alexa on its mobile web interface and mobile apps, the publication claimed.
The news follows Amazon's decision to bring Alexa into the workplace, with a stated goal of making voice the default method of communicating with devices and backend IT infrastructure.
Amazon Web Services CTO Werner Vogels said back in November: "Voice is the first disruption that will happen driven by the capabilities of deep learning tools. It's a natural way of interacting with your systems. It will also mean that you're going to build your backend systems with them."
The Alexa app is separate to Microsoft and Amazon's agreement to integrate Cortana and Alexa. The firms missed an agreed deadline of the end of 2017 to make this happen, but say it'll occur at some point this year.
03/01/2018: While Windows 10 is growing, it's struggling to improve its market share despite Microsoft's Fall Creators Update late last year, meaning Windows 7 is still the most used operating system in the world.
The nine-year-old OS runs on 43.08% of all desktops and laptops, according to NetMarketShare data for December. In comparison, Windows 10 runs on just 32.93% of these devices. Its market share actually dipped between September and October, and remained largely flat between May and August, with Windows 7 users clearly proving an obstacle for Microsoft by failing to upgrade.
With Windows 7 in extended support until January 2020, Redmond's latest OS may have to wait to claim the top spot - even Windows XP, which fell out of support in 2014, still clung on to market share for months afterwards, despite Microsoft not issuing any security updates for it. It's still installed on 7% of desktops and laptops.
06/12/2017: Microsoft may be about to revamp its Cortana UI for Notebooks according to a post on Reddit, shared by a user in Microsoft's Slow ring for Insiders programme.
Although there have already been rumours the company is adding a Mac OS Spotlight-like UI for the new Cortana search, the notebook Cortana UI will include new options, such as Manage Skills. Although no one at Microsoft has confirmed what it could include, MS Power User has speculated it will have similar functionality to Amazon Alexa skills, which allows third-party developers to create apps for the voice assistant without native support.
This would certainly seemingly be the case, with third-party apps including Zomato onboard, allowing US users to order food using Cortana, while Runtastic is also pictured for tracking fitness.
Spotify is another of the highlighted apps, presumably allowing Notebook users to stream music using the Cortana personal assistant. Of course, this latter option can be used alongside Cortana's own music streaming service too, giving users the choice whether to use the Microsoft service or a third party music service instead.
08/11/2017: Microsoft has released advice for Windows 10 users on how to make sure the system they're using is as secure as it can be. This includes not just ensuring their security software and system firmware are regularly updated, but also making sure their hardware is as up to date as it can be.
"Systems must be on the latest, certified silicon chip for the current release of Windows," the guidance said, referring to Intel's Core i3, i5, i7, i9, M3, and Xeon processors, plus its Intel Atom, Celeron and Pentium processors.
Microsoft also said any system should support 64-bit architecture to make sure users can take advantage of virtualisation-based security (VBS) features, which requires the Windows hypervisor to work and must have a Trusted Platform Module (TPM), version 2.0 installed.
Other requirements set out by Microsoft include implementing cryptographically verified platform boot, with 8GB or more of system RAM.
"These standards are for general purpose desktops, laptops, tablets, 2-in-1's, mobile workstations, and desktops," the company said in its advisory.
"This topic applies specifically and uniquely for Windows 10 version 1709, Fall Creators Update. Windows security features are enabled when you meet or exceed these standards and your device is able to provide a highly secure experience."
01/11/2017: A free Windows 10 upgrade path is ending very soon
Microsoft has quietly announced it will be ending free Windows 120 upgrades for assistive technologies users come the end of the year, after saying it would not be available to everyone forever when it was first announced.
The assistive technologies page has been upgraded to say: "If you use assistive technologies, you can upgrade to Windows 10 at no cost as Microsoft continues our efforts to improve the Windows 10 experience for people who use these technologies Please take advantage of this offer before it expires on December 31, 2017."
Although the path was initially designed for people using the accessibility options on their computer, there's no verification process in place to stop those without extra needs upgrading, so it's possible users who don't want to stump up the $119 fee to get Windows 10 have been using the assistive technologies pathway to get around paying.
If you still want to upgrade after this particular path expires, you can still use an existing Windows 7/8.1 product key to get the platform for free. However, it's not clear whether Microsoft will stop this route to free Windows 10 upgrades from working at the end of the year as well.
24/10/2017: Microsoft reveals Creators Update schedule
Microsoft has revealed more details about the rollout of Windows 10 Fall Creators Update, explaining in a blog post when it will arrive for your computer, smartphone and other devices.
Anyone can download and install the update already, after its formal release last week, but it's only being pushed out to devices that have been already tested by Microsoft. "By starting with machines which we believe will have the best update experience, we are able to get focused feedback on application compatibility and how Windows works with the rich ecosystem of available peripherals like Bluetooth devices or cameras," said John Cable, director of program management for Windows Servicing and Delivery.
Microsoft will decide which devices to update next based on feedback from manufacturers as well as end-user testers, via Windows Insiders and Windows Insider for Business. "This helps us determine when to accelerate the release to additional devices," he said. "We repeat this process until all compatible devices running Windows 10 worldwide are offered the Fall Creators Update."
Cable advised businesses to follow Microsoft's lead and rollout in phases. "Start with targeted deployments to validate that apps, devices and infrastructure used by your organisation work well with the new release," he said. "Then continue your deployment to more and more devices based on the results from your initial targeted deployments."
19/10/2017: Windows 10 ARM devices will have all day battery life
Microsoft reveals Windows 10 ARM will have multi-day battery life.
Microsoft has confirmed that the battery life of laptops running Windows 10 ARM will be "really, really good."
Although, the man making the statement - Pete Bernard, principal group programme manager at Microsoft -said that he didn't have the final statistics, as reported by Trusted Reviews at Qualcomm's annual 5G Summit.
"To be frank, it's actually beyond our expectations," he explained. "We set a high bar for [our developers], and we're now beyond that. It's the kind of battery life where I use it on a daily basis. I don't take my charger with me. I may charge it every couple of days or so. It's that kind of battery life."
Bernard added: "I would consider it a game-changer in terms of the way people have experienced PCs in the past."
The new devices were announced last December and will run on Qualcomm's Snapdragon 835 chipset. Qualcomm's Don McGuire, vice president of global product marketing, confirmed that the companies were still on target for their release date of December 2017. He hinted: "I think that expectation will be met. You'll be hearing more from us over the next coming weeks regarding that."
Furthermore, Microsoft revealed it was testing the laptops at its headquarters. Bernard said: "We've been on this journey for almost a year. We've been working furiously in Redmond and with our partners in San Diego."
He added: "We have hundreds of these devices being used on a daily basis in Redmond."
Moreover, he suggested that more partners will produce the device, aside from Asus, HP and Lenovo.
"Over time, there's going to be a portfolio of devices from manufacturers. We've had some conversations with other OEMs too, for future devices, that are very exciting about bringing their own spin," said Bernard.
Lastly, McGuire also talked about the Windows 10 Snapdragon programme: "We are starting with [the Snapdragon] 835, and I think what you'll see from us as we roll out our next-generation platforms, we'll be rolling those out strategically...with mobile PC in mind."
"You'll see an evolved roadmap with mobile PCs in it more definitively than in the past. You'll see an evolution of different tiers of devices," he continued.
He also said that Windows 10 laptops will not be retrofitted with existing Qualcomm chips unless it was the Snapdragon 835: "As far as backward, we're not going to look backward."
Qualcomm announced it had formed partnerships with Asus, HP and Lenovo back in May to bring ARM processors to a new generation of Windows 10 PCs. It will be the first time a Windows machine is capable of accessing gigabit wireless connections since the Snapdragon 835 processor supports X16 LTE modems.
17/10/2017: Windows 10 Fall Creators Update starts rolling out today
Microsoft started rolling out its latest Windows 10 update to users today, who will get in a staggered release schedule to accommodate the 500 million devices running the operating system.
Calling it a "measured, deliberate" rollout, Microsoft said it wants to ensure everybody's upgrade goes smoothly, but it means that many people will have to wait a while for the update.
A spokesperson told the Daily Express that devices already running the Creators Update - released back in April in a similarly staggered way - will get the Fall update first, before Microsoft targets machines running older updates, like the August 2016 Anniversary Update.
"Once a device is eligible, the Fall Creators Update will automatically download through Windows Update if you've chosen to have updates installed automatically on your device; this is the optimal experience we recommend," the spokesperson said.
But those impatient for the new software release can download it themselves as a disc image from Microsoft's Software Download page, though Microsoft says this is strictly for experts.
The Fall Creators Update will bring a host of new features to Microsoft's operating system, including upfront access to the company's privacy statement during the setup process, and forcing apps to seek user permission to access things like a device camera.
Meanwhile the Windows Shell - the Start menu and Taskbar - will undergo a facelift designed to make it more user-friendly, using Fluent Design (see below), its new design language.
Microsoft is also pushing augmented reality in the new release, running the latest OS update on a range of Windows Mixed Reality headsets available from OEMs from today.
16/10/2017: Microsoft offers sneak peek at Fluent Design
Microsoft has shown off how its new design language, dubbed Fluent Design, will change Windows 10 in the Fall Creators Update set to land this week.
Fluent Design is Microsoft's new design language, an interface style that uses depth, motion, lighting and translucency to step away from the flat feel of Metro, its predecessor. Not only will it inform Windows itself, but the designs can be used across apps to help tie the whole system's look and feel together.
The Fall Creators Update will see the arrival of a few hints of Fluent Design, though it's expected to roll out gradually over a long time.
The video hints at a few of the changes, which remain subtle. The teaser trailer shows a stylus interacting with the calculator and a photo app hinting that the ability to write in "ink" in any app could be set to arrive while a range of apps are shown with translucent navigation menus and windows, and there's plenty of animation to make it all feel alive and vibrant.
Rather than describe the subtle changes though, you can watch the video below to get a sense of what to expect from Fluent Design in Windows 10.
The changes are expected in the Fall Creators Update set to land 17 October, which will include tweaks to how OneDrive surfaces files, changes to voice assistant Cortana that will let users lock their PC or shut it down, and a few security, performance and readability improvements for the Edge browser.
13/10/2017: Microsoft Edge rated 'best at blocking phishing attacks'
Microsoft Edge has been found to be significantly better than rival browsers at identifying and blocking phishing attacks.
In new research published by security analysis firm NSS Labs, Microsoft's Edge browser offered the most protection against online threats, and was better at identifying new phishing URLs than Mozilla Firefox and Google Chrome.
Its Web Browser Security Comparative Reports, seen by MSPoweruser, measured the performance of leading browsers across 36,120 test cases, which included 1,136 hidden URLs designed to delivering phishing attacks against a user's PC.
Over a 23 day period, Microsoft Edge was able to block an average of 92.3% of the malicious URLs, compared to 74.5% blocked by Chrome, and just 61.1% stopped on Firefox.
In terms of identifying new phishing URLs, Edge also roundly beat the competition, achieving a zero-hour protection rate of 81.8%, compared to 58.6% and 50.7% for Chrome and Firefox.
Interestingly, although there was a marked difference between the browsers, the report found that a locked-down operating system made little impact on the overall performance. Microsoft Edge performed just as well on Windows 10 as it did on Windows 10 S, and there was no difference between Google Chrome on ChromeOS and Windows 10.
It will be welcome news for Microsoft, given that it has been trying to push Edge onto its Windows 10 users, who are still overwhelmingly turning to other software for a default browser. Various versions of Google's Chrome browser hold over 37% of the market share, while Microsoft's Edge is one of the least popular at 4%.
To put that into context, Microsoft's older Internet Explorer 11 browser, most recently updated in 2015, still has almost 12% of the market share despite Microsoft's efforts to phase it out.
12/10/2017: Microsoft makes Windows 10 Fall Creators Update SDK available
Microsoft has announced general availability of the Windows 10 Fall Creators Update SDK, meaning developers can finally develop apps for the latest iteration of Microsoft's operating system.
The biggest change in this SDK is the introduction of support for Microsoft's Mixed Reality, taking advantage of augmented reality and virtual reality, whether for gaming or other applications that can come alive in 3D.
"As humans, we interact with space constantly, and Windows Mixed Reality will feel the most natural for users," Kevin Gallo, corporate vice president, of the Windows Developer Platform said. "With HoloLens, we have already demonstrated unrivaled innovation that is transforming industries. Now, our immersive headsets offer unrivaled experiences."
The Windows 10 Fall Creators Update SDK will also "modernise" applications for the workplace, allowing developers to create new apps or update existing code to work on the platform and help boost productivity. To make the process of updating apps easier for developers, they can use Visual Studio 2017 version 15.4 to use the app packaging without having to convert the existing installer.
"Whether you're building immersive experiences for Windows Mixed Reality, games, education or business applications, community is crucial to the Windows developer platform," Kevin Gallo, corporate vice president, of the Windows Developer Platform said. "I look forward to seeing what you create with the Windows 10 Fall Creators Update SDK."
06/10/2017: Microsoft Edge is coming to Android and iOS
Microsoft is finally bringing Windows 10's desktop web browser to non-Windows smartphones, announcing that Edge is coming to Android and iOS devices for the first time.
Edge users will be able to sync their bookmarks, favourites, reading lists and history across both their PC and their smartphones. The new app also brings features like Reading View and New Tab Page to iOS and Android, and there's also the ability to open whatever page you're looking at on your phone to your Windows 10 PC.
Microsoft hasn't made any claims about the power efficiency of Edge versus rival mobile browsers like Chrome, Firefox and Safari, but the company is bullish about how well the desktop version compares, so it's possible that switching could net users big gains in battery life. It's also unknown whether or not the mobile version of Edge will feature integrations with Cortana - something that played a big part in the recent Fall Creators Update.
iOS users can preview the app starting today via Apple TestFlight, and an Android version will be available to test soon - just head here to sign up. The previews will only support US English at launch, but Microsoft says that more languages will be added as time goes on. Some of Edge's other features, including tablet support and password roaming, will also be added later down the line.
The news marks a further blow for Microsoft's ailing mobile OS. Windows 10 Mobile has been a continual disappointment for the company, consistently losing money and failing to attract customers. One of the most embarrassing moments came last month, when Microsoft founder Bill Gates revealed that even he has abandoned Windows Mobile.
Rumours have been persistently swirling that Microsoft is planning to axe Windows 10 Mobile altogether, but while this has yet to be officially confirmed, the news that Microsoft is bringing its flagship browser to other platforms suggests that it may be moving in this direction.
25/09/2017: Microsoft gives business a nudge to upgrade to Creators Update
Microsoft has claimed the latest build of its Windows 10 operating system is the "most performant and reliable" ever, a statement that is likely to drum up hype for its upcoming Fall Creators Update, slated to release in less than four weeks.
The Creators Update for Windows 10 (version 1703) was released in April, and since then Microsoft has worked to improve performance, reliability and power, three areas that frequently pop up on customer complaint forums. By posting a roundup of its improvements, it's likely Microsoft is attempting to nudge those customers on its Anniversary Update, and those yet to upgrade to Windows 10, to a newer version of its operating system.
"Knowing these elements are important to a great user experience, we've continued to invest in these key areas to deliver an even better user experience with the Creators Update," said Microsoft in a blog post. "As a result, the Creators Update is the most performant and reliable version of Windows 10 ever."
Compared to its predecessor, the Anniversary Update (1607) released last year, the current build of Windows 10 offers a 39% total reduction in stability issues, according to Microsoft, and an 18% reduction in the number of issues relating to upgrading from previous versions.
The operating system now boots up 13% faster, while Windows Hello facial recognition also allows for 30% faster logins, Microsoft said. Although Microsoft Edge, the company's web browser, is the most reliable it's ever been with a 53% performance boost over the previous OS build, it's still dwarfed by its rivals in terms of market share.
While Microsoft has adopted a quicker release schedule for its updates, it faces the issue of having too many customers on builds that are soon to retire. Many of its Windows 10 customers are on the Anniversary Update, which will receive its last security patch in March 2018.
14/09/2017: Microsoft will add more privacy alerts to Fall Creators Update
One of the new features in Windows 10's Fall Creators Update will be to allow users to read Microsoft's full privacy statement on startup if they wish, in a bid to offer users more transparency.
Microsoft has decided to offer a "learn more" section to each privacy setting during setup, after previous criticism over the amount of data Windows 10 collects from users.
Rather than presenting a wall of text for security-conscious people to meticulously sift through, it will offer a slimmed-down version instead, just like similar dialogue boxes show Android and iOS users what will happen to their data when using or installing certain apps.
Users will see the extra information appear when they access the camera, microphone, contacts, calendar, and other information on top of all location-based apps, which was previously the case.
However, the changes will only be made after the user has installed the Windows 10 Fall Creators Update, which is due to start rolling out on 7 October. Microsoft Insiders will be able to view more information about the privacy protections in place shortly before that when they'll be able to test the new features before it's officially released.
08/09/2017: Windows Defender ATP to be revamped with Creators Update
The Windows Defender Advanced Threat Protection (ATP) suite is due to receive a host of new capabilities in the upcoming Creators Update, including end-to-end protection for Windows devices, according to Microsoft.
The new features, which are now ready for testing through a public preview, will also include a revamped notification system across a combined stack of Windows Defender programs, as well as improved detection protocols and security analytics.
"This focused security investment combines the best of Windows Defender ATP and the Windows security stack," said Raviv Tamir, principal group program manager for Windows Defender ATP. "We integrated Windows 10's new prevention technologies, enhanced our built-in sensors to better detect script-based attacks, added new response capabilities and opened up powerful analytics."
Windows Defender Antivirus, Firewall, SmartScreen, Device Guard, Endpoint Detection and Response, and Windows Defender Exploit Guard will all be combined into a single security alert interface where new notifications will provide a better understanding of what's happening on a network.
For example, the Windows Defender SmartScreen will now show if an employee within the company has clicked on a specific URL while ignoring warning messages in the process.
Security alerts will be more detailed with the update, which will automatically correlate detections and group related alerts together. Responding to threats will also be made easier, including the ability to restrict a machine to run only trusted binaries.
To get the most out of these new features, Microsoft has added a new dashboard view to Windows Defender ATP, which will highlight issues and provide access to machines where security options are misconfigured. The dashboard will also sort the most non-compliant machines in the organisation into a list, and provide recommendations as to how best to fix the problems.
Customers are able to access the new features through the Creators Update public preview, although they will need an active Windows Defender ATP subscription.
Body image: Microsoft
06/09/2017: Microsoft extends deadline for free Windows 10 S upgrades
Microsoft yesterday extended the deadline for Surface Laptop users to upgrade from Windows 10 S to the full version of its operating system by three months.
As part of a blog post announcing that gold, blue and burgundy colour options are now available in 20 countries outside the US, Microsoft also revealed that customers now have until 31 March 2018 to upgrade to Windows 10 Pro for free.
Launched with the Surface Laptop in May this year, Windows 10 S is a cut-down version of Microsoft's flagship operating system that only allows users to install apps from the Windows Store, rather than standalone programs.
Microsoft says that this is to make Windows 10 S safer, faster and easier for administrators to manage, and the operating system seems reminiscent of Google's Chrome OS. Some critics highlighted the prospect of locking users into Windows Store apps as a problem for the OS, however.
Redmond's decision to give 10 S users longer to upgrade is because the OS has not proved a hit with customers, argued Clive Longbottom, founder of analyst firm Quocirca.
"Windows S just hasn't captured the attention or interest of buyers," he told IT Pro. "As such, it makes far more economic sense for Microsoft to focus far more on the areas where it still has a good enough chance to fight for continued dominance: the full desktop experience of Windows 10, along with the IoT."
With the lucrative back-to-school season upon us and the Christmas holidays on the horizon, Microsoft may want to make sure its well-received Surface Laptop isn't dragged down by the OS.
Get the ITPro. daily newsletter
Receive our latest news, industry updates, featured resources and more. Sign up today to receive our FREE report on AI cyber crime & security - newly updated for 2023.