4G rollout: How far are O2, Three and Vodafone behind EE?
Updated: O2 and Vodafone confirm 29 August as 4G launch date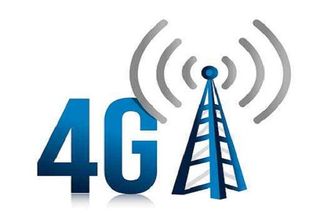 Network provider EE has a mammoth head-start on its rivals when it comes to high-speed 4G in the UK, with the service now active in 95 towns and cities across the UK.
But how are the other major players getting on with the deployment of 4G and when can customers expect to start using it?
O2, Three and Vodafone had to battle in out in an Ofcom auction to buy spectrum which will allow them to provide 4G services. The results were made public on 20 February and we take a look at where they are at a month on.
O2 The network has announced its 4G network will be switched on starting on the 29 August in London, Leeds and Bradford. The network claims 5 million people will have access to the high-speed internet on launch.
O2 plans to have 4G activated in 13 cities by the end of 2013. These include - London, Leeds, Bradford, Birmingham, Newcastle, Glasgow, Liverpool, Nottingham, Leicester, Coventry, Sheffield, Manchester and Edinburgh.
Price plans for 4G services will start at 26 per month. O2 told IT Pro that it will be releasing more details on tariffs later this month. The operator said it's "committed to making 4G accessible to as many people as possible".
O2 is also offering a 30-day "Happiness Guarantee" so users can switch back to 3G is they are unhappy with the service they are being provided.
There is one catch current iPhone 5 devices only work with EE's 4G network because they only frequency support in the UK is the 1800MHz spectrum.
Customers who bought an iPhone 5 from O2 between September and 31 March 2013 will have to upgrade their contract. O2 will offer a discount of 25 per cent on the remaining balance. Users who want to use 4G will have a choice between HTC One, BlackBerry Q10, Samsung Galaxy S4, Nokia Lumia 925 and Sony Xperia Z.
The network spent 550 million in the auction, securing 2 x 10MHz of the 800MHz spectrum. O2 claims this frequency is the farthest reaching out of all those used in the UK and will provide the best indoor coverage. Ofcom has set the operator a target of covering 98 per cent of the UK indoors by 2017 as part of the terms of its license.
Three The UK arm of Hutchison Whampoa purchased some spectrum from EE at the back-end of 2012, but will not be able to use it until September 2013. The network also took part in the 4G auction winning bids for 2 x 5 MHz of 800MHz spectrum.
Shortly afterwards, Three claimed on its website that it would launch 4G in Spring 2013. The operator also made the announcement that it would not charge users extra for the high-speed internet service, the only provider to take this route.
However, Dave Dyson, CEO of Three, claimed earlier this week that 4G services would be launched at the end of 2013 at the earliest. This is likely to make it the last of the big four networks to launch.
Dyson claimed the firm's latest 3G services are comparable to early versions of LTE and that users are more concerned with having all-you-can-eat allowances, which the firm specialises in, rather than all-out speed.
Vodafone Splashing out a total of 790 million in Ofcom's auction, Vodafone secured a third of the low frequency 800MHz spectrum along with some higher-frequency spectrum to boost its existing network infrastructure.
The company looks set to go toe-to-toe with rival operator O2, after announcing on 7 August that it will be switching on its 4G network on 29 August, too.
The superfast network will go live on 29 August in London, before being switched on in 12 more cities before the end of 2013.
The cities will include Birmingham, Bradford, Coventry, Edinburgh, Glasgow, Leeds, Leicester, Liverpool, Manchester, Newcastle, Nottingham and Sheffield.
Vodafone has confirmed the pricing of its 12-month, SIM-only 4G plans will start from 26 a month, which will also provide users with 2GB of data. 4GB and 8GB data plans will also be available for 31 and 36 a month, respectively.
For the first six months, 4G Vodafone customers will be offered unlimited data through the firm's Data Test Drive initiative.
Customers that upgrade to one of its 4G plans will also have access to either Spotify Premium or Sky Sports Mobile TV, as an extra incentive to get them to upgrade.
Phones4U In a surprise move, retailier Phones 4U launched a virtual 4G network using EE's infrastructure. Life Mobile debuted in March, and currently offers users 2G/3G. However, there are plans to upgrade it to 4G later in the year.
EE The amalgamation between T-Mobile and Orange has had a head-start over its rivals, and is now available in 95 towns/cities in the UK. Initially, there were concerns about the low-allowances and high-prices and EE was forced to cut prices in an attempt to attract users.
The latest areas which have had 4G greenlit include Bradford, Bingley, Doncaster, Dudley, Harpenden, Leicester, Lichfield, Loughborough, Luton, Reading, Shipley, St Albans and West Brom.
EE plans to rollout 4G to 70 per cent of the UK population by the end of 2013, and 98 per cent of the population by the end of 2014.
The network also claims that its 4G is up to five times faster than 3G. IT Pro carried out a field test pitting the 4G network against 3G in central London and the results were surprising.
Have you switched network to get 4G early, or are you willing to wait for your operator to launch the service in your area? Let us know below.
Get the ITPro. daily newsletter
Receive our latest news, industry updates, featured resources and more. Sign up today to receive our FREE report on AI cyber crime & security - newly updated for 2023.
Khidr Suleman is the Technical Editor at IT Pro, a role he has fulfilled since March 2012. He is responsible for the reviews section on the site - so get in touch if you have a product you think might be of interest to the business world. He also covers the hardware and operating systems beats. Prior to joining IT Pro, Khidr worked as a reporter at Incisive Media. He studied law at the University of Reading and completed a Postgraduate Diploma in Magazine Journalism and Online Writing at PMA Training.
Get the ITPro. daily newsletter
Receive our latest news, industry updates, featured resources and more. Sign up today to receive our FREE report on AI cyber crime & security - newly updated for 2023.
Thank you for signing up to ITPro.. You will receive a verification email shortly.
There was a problem. Please refresh the page and try again.