WWDC 2013 and iOS 7 launch : Live blog
Apple's developer conference kicks off at 6pm BST today. Our live blog will cover the news as it happens.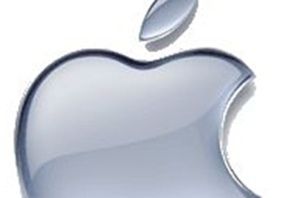 Today marks the first day of Apple's worldwide developer conference (WWDC) in San Francisco where the tech giant is widely tipped to take the wraps off of iOS 7 among another big announcements.
Stay tuned to this live blog for the news as it happens from the keynote, which starts at 6pm BST.
Find out what we're hoping to see in the new OS with our iOS 7 features wish list.
19:58Cook returns to the stage to sum up. "iOS 7 has amazing new features and a stunning new user interface. It's the biggest change to iOS since the introduction of the Phone... We are incredibly proud of all of these products. They are great examples of what Apple does best. I get to work with the most talented and creative people on earth. It's a joy to serve with them..." Cook says.
"I'd like to close with a reminder that our goal at Apple is to make amazing products our customers love. Great products that enrich people's lives. The words you saw at the beginning of the show are more than just words to us. They are the values we live by. They drive us. You saw it reflected in products [already launched] and in the products [announced] this morning. You'll continue to see these reflected in products we do in the future."
19:56Schiller says he hasn't had time to talk about everything that's great about iOS 7, including per app VPN for enterprises. The iOS 7 SDK includes more than 1,500 new APIs for developers.
iOS 7 beta on the iPhone is available to developers today, with an iPad version to follow in the coming weeks. The full, public version will hit in the Fall. It will run on iPhone 4 and later, iPad 2 and later, iPad Mini and the fifth generation iPod Touch, Schiller confirmed.
19:51Apple announces iTunes Radio, which is built into the Music app.
19:49App Store has had a makeover and will now update users' apps automatically. This will please users fed up with the increasing numbers in the right-hand corner shouting at them, but may annoy users who like to have control over when and where they get up to date.
19:45Eddie Cue, Apple's vice president of internet software and services,on stage to talk about Siri, which as a "gorgeous new interface" as well as a choice of male or female voices in a variety of languages, starting with English, French and German. Siri is also more intelligent with iOS 7.
19:40The iOS 7 camera is four cameras in one, according toFederighi. You also now have access to live photo filters. There's also a new Photos app to help manage all these amazing, new photos.
19:38Airdrop enables you to share with those around you. If they accept the request they are taken right into the app. "No need to wander around the room 'bumping' your phone with others," saysFederighi.
19:35Time for a couple of pics...
19:33Federighi says iOS 7 primed for multi-tasking and has a great new user interface. Mobile Safari is also much enhanced, including improvements in the way users navigate.
A daily dose of IT news, reviews, features and insights, straight to your inbox!
Maggie has been a journalist since 1999. She started her career as an editorial assistant on then-weekly magazine Computing, before working her way up to senior reporter level. After several years on the magazine, she moved to 'the other side of the fence' to work as a copywriter for a marketing agency, writing case studies and working on ad and website copy for companies such as eBay, Dell, Microsoft and more. In 2006, just weeks before IT Pro was launched, Maggie joined Dennis Publishing as a reporter. Having worked her way up to editor of IT Pro, she was appointed group editor of Cloud Pro and IT Pro in April 2012. She became the editorial director and took responsibility for Channel Pro, in 2016. Her areas of particular interest, aside from cloud, include management and C-level issues, the business value of technology, green and environmental issues and careers to name but a few.
A daily dose of IT news, reviews, features and insights, straight to your inbox!
Thank you for signing up to ITPro. You will receive a verification email shortly.
There was a problem. Please refresh the page and try again.