Intel confident Bay Trail chips will boost mobile ambitions
Bay Trail tablets to start at $200, as CEO reveals Atom range is no longer the ugly duckling in-house.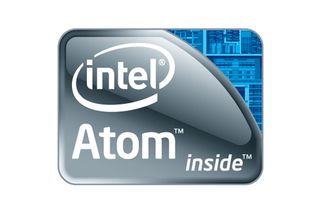 Intel CEO Brian Krzanich is convinced the chipmaker will cash in on the lucrative smartphone and tablet market when its Bay Trail range is launched in late 2013.
Despite dominating desktop silicon for decades, the Santa Clara-based giant has started to feel the force of the declining PC market. Intel posted net income of $2 billion in Q2 of 2013, down 28 per cent ($800 million) year-on-year.
In an earnings call with analysts, Krzanich, who was appointed as Intel CEO two months ago, acknowledged the firm had been caught off guard by the boom in mobile devices.
"Intel was slow to respond to the ultra-mobile PC trend. The importance of that can be seen in the current market dynamics. The traditional PC market segment is down from our expectations at the beginning of the year while ultra-mobile devices like tablets are up," he said.
Key to Intel's penetration in the mobile market is the small and efficient System-on-Chip (SoC) Atom product range, which can be squeezed into smartphones and tablets. The Atom processors have so far been shipped in a handful of devices such as the Motorola Razr i.
Development of the Atom range has traditionally taken a back seat to the more powerful x86-based Core i processors, but as sales of PCs decline Intel feels things need to change.
"We will move Atom even faster to our leading-edge silicon technology and focus on the SoC integration of key components like graphics, communications and other devices," Krzanich said.
"This does not mean we will lessen the value or leadership of our Core product family, but rather make Atom an equal player in technology leadership for the ultra-mobile space. Both product lines will be driving Intel's future."
Although licensing details of Intel's Bay Trail SoC chipsets have yet to be revealed, the chipmaker is likely to be targeting high-profile partnerships.
With Intel also looking to actively compete at the lower end of the market with Bay Trail, and tablets expected to start at $200, according to the CEO, the launch of Bay Trail in Q3 could mark the start of it becoming a serious challenger to its ARM-based rivals.
"Bay Trail really first and foremost we believe gives solid performance, solid battery life relative to the competition in price points and markets that were simply not in, in a big way today," he added.
A daily dose of IT news, reviews, features and insights, straight to your inbox!
Khidr Suleman is the Technical Editor at IT Pro, a role he has fulfilled since March 2012. He is responsible for the reviews section on the site - so get in touch if you have a product you think might be of interest to the business world. He also covers the hardware and operating systems beats. Prior to joining IT Pro, Khidr worked as a reporter at Incisive Media. He studied law at the University of Reading and completed a Postgraduate Diploma in Magazine Journalism and Online Writing at PMA Training.
A daily dose of IT news, reviews, features and insights, straight to your inbox!
Thank you for signing up to ITPro. You will receive a verification email shortly.
There was a problem. Please refresh the page and try again.