Android Lollipop: Features we want to see
Google is expected to release details of the new Android mobile OS update on June 25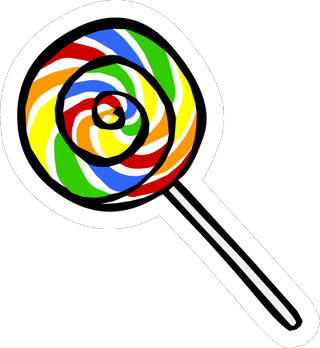 The general consensus is that Android KitKat 4.4 will be followed by Android 'Lollipop', as Google continues to work its way through its confectionery-based naming convention.
Google is expected to unveil Lollipop at its I/O event starting on 25 June. Here, we run down a list of features we'd like to see included in the latest update.
1. Tighten up Google Play security
The Play Store has surpassed the 1 million apps mark, but Google remains lackadaisical when it comes to security. The firm doesn't vet apps before allowing them into the store like Apple. Instead, Google runs an automated scan across the store to find rogue apps.
Although most users avoid dodgy apps using common sense by viewing the star ratings, reading the reviews and only downloading from trusted developers, it's still possible to get infected with malware. We'd like Google to tighten up security by starting to vet apps, automatically removing those with low ratings and even warning users about rogue ones.
2. Unified inbox
Most users receive emails from personal and work accounts, as well as notifications from countless social networks such as Facebook and Twitter on their device.
We'd love to see Google borrow the universal inbox concept from BlackBerry. Having one inbox where you can see all your messages is ideal because it saves you having to switch between multiple apps. It also makes searching through messages more efficient when you can't remember where a document or picture was sent to.
3. Full backup and restore
Although possible to sync key features such as contacts and apps with a Gmail account, there's no full-blown native backup.
When you switch between Android handsets, photos, music and text messages are lost in the transition, as are any screen layouts. Lollipop should fix this.
4. Sync messages with PC
Manufacturers such as Motorola allow you to sync messages between an Android handset and computer, and an app called Pushbullet also provides this functionality. However, it would provide everyone with a consistent experience if Google was able to provide a native app.
5. Built in health tracking
With all manufacturers touting the health-tracking benefits of their devices, Google is odds-on to introduce this feature with Lollipop.
Forbes claims that 'Google Fit' will be one of the major announcements related to Android at the I/O developer conference. The software is tipped to aggregate health information from third-party apps so you can track key health metrics.
6. Preset profiles
Motorola and Samsung already offer users features such as Blocking Mode and Smart Actions, respectively. We would like to see Google bake these capabilities into vanilla Android.
We'd like to see "Night", "Gaming/multimedia" and "Work" modes, which have preset notification/screen settings and which can be customised by the user.
A child-friendly mode would also be ideal for parents as they can allow their kids to use the device while limiting access to sensitive information.
7. Improve privacy and location
With iOS 8, Apple will hide the unique MAC (Media Access Control) address of an iPad or iPhone when it is scanning Wi-Fi networks This means retailers or advertisers will not be able track web browsing, mobile usage and physical location history.
Google's main source of revenue is by selling adverts so it's unlikely the web giant will go as far as Apple. But more control over privacy would be welcome.
8. Better experience on lower-end hardware
Android is a great OS, but not as smooth as Windows Phone when used on lower-end hardware.
Google would do well to make optimisations to the Lollipop kernel so devices with 1GB RAM or less run smoother, as not everyone can afford a Samsung Galaxy S5.
Get the ITPro. daily newsletter
Receive our latest news, industry updates, featured resources and more. Sign up today to receive our FREE report on AI cyber crime & security - newly updated for 2023.
Khidr Suleman is the Technical Editor at IT Pro, a role he has fulfilled since March 2012. He is responsible for the reviews section on the site - so get in touch if you have a product you think might be of interest to the business world. He also covers the hardware and operating systems beats. Prior to joining IT Pro, Khidr worked as a reporter at Incisive Media. He studied law at the University of Reading and completed a Postgraduate Diploma in Magazine Journalism and Online Writing at PMA Training.