EU to probe Apple over music streaming service
Regulator to investigate as yet unlaunched streaming service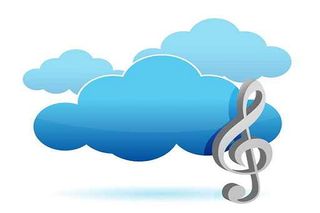 The European Commission has begun preliminary inquiries into any deals Apple may have struck with music labels to find out if its yet to be launched music service could endanger its rivals.
The commission has sent out questionnaires to labels and music services to reveal information about Apple's plans and any agreements that may have been struck, according to reports by the Financial Times.
Apple's music streaming service is touted to launch in the summer and would put it into competition with the likes of Spotify, Deezer and Google. Apple's service would be based on its $3 billion takeover of Beats Music. It would be rebranded and sold through iTunes.
A formal complaint to the commission normally triggers these questionnaires last year. The FT said that at present the probe was exploratory and does not mean the EU has launched a full investigation.
The move comes after concerns that Apple would use its muscle to promote the as-yet unannounced service and put other firms at a serious disadvantage. The commission is looking to see if Apple will lure labels away from free, ad-supported services such as Spotify.
Such a service would be integrated deeply into iTunes and the Apple TV service. The industry standard monthly fee is pegged around $10 a month and Apple has the financial largesse to undercut rivals in a bid to gain market share.
Both Apple and the European Commission have yet to comment on the story.
The move towards music streaming and away from downloads has prompted musicians to form their own streaming service. This week saw the launch of Tidal by rapper Jay-Z alongside the likes of Madonna, Kanye West and Alicia Keys.
Last year, Apple received a fine of $840 million as part of a settlement after it was accused of colluding with publishers to artificially inflate ebook prices in the iBookstore.
A daily dose of IT news, reviews, features and insights, straight to your inbox!
Rene Millman is a freelance writer and broadcaster who covers cybersecurity, AI, IoT, and the cloud. He also works as a contributing analyst at GigaOm and has previously worked as an analyst for Gartner covering the infrastructure market. He has made numerous television appearances to give his views and expertise on technology trends and companies that affect and shape our lives. You can follow Rene Millman on Twitter.
A daily dose of IT news, reviews, features and insights, straight to your inbox!
Thank you for signing up to ITPro. You will receive a verification email shortly.
There was a problem. Please refresh the page and try again.