Charged in 60 seconds: the smartphone battery of the future
Stanford scientists create an aluminium battery that can fully recharge in one minute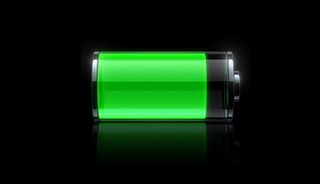 A new mobile phone battery could fully recharge in just one minute, according to researchers at Stanford University.
They claim to have developed an aluminium battery that can charge up in just 60 seconds, as well as being safer and more resilient than lithium alternatives.
The team of scientists said that the battery can be bent without being damaged, can be charged far more quickly, and will generally last longer even with repeated recharging.
Details of the invention were published in the April 6 advance online edition of Nature.
Hongjie Dai, professor of chemistry at Stanford, said: "We have developed a rechargeable aluminium battery that may replace existing storage devices, such as alkaline batteries, which are bad for the environment, and lithium-ion batteries, which occasionally burst into flames.
"Our new battery won't catch fire, even if you drill through it."
Aluminium batteries are cheaper than many alternatives, and there has been a lot of interest in developing batteries using the material.
"Lithium batteries can go off in an unpredictable manner in the air, the car or in your pocket. Besides safety, we have achieved major breakthroughs in aluminium battery performance," Dai added.
"This was the first time an ultra-fast aluminium-ion battery was constructed with stability over thousands of cycles."
Possible uses for the new batteries, in addition to phones and tablets, is storage for renewable energy on the electrical grid, Dai claimed, with the technology a more environmentally friendly option than disposable alkaline or lithium batteries.
However, Dai added that the innovation would take a while to come to market.
"I see this as a new battery in its early days," he said.
Last year, Imprint Energy secured $6 million funding to develop flexible, paper-thin batteries in line with increasingly slender phones and tablets being manufactured.
A daily dose of IT news, reviews, features and insights, straight to your inbox!
Caroline has been writing about technology for more than a decade, switching between consumer smart home news and reviews and in-depth B2B industry coverage. In addition to her work for IT Pro and Cloud Pro, she has contributed to a number of titles including Expert Reviews, TechRadar, The Week and many more. She is currently the smart home editor across Future Publishing's homes titles.
You can get in touch with Caroline via email at caroline.preece@futurenet.com.
A daily dose of IT news, reviews, features and insights, straight to your inbox!
Thank you for signing up to ITPro. You will receive a verification email shortly.
There was a problem. Please refresh the page and try again.