Apple profits surge by a third on back of iPhone 6 sales
Second quarter results smashed as iPhone sales in China exceed US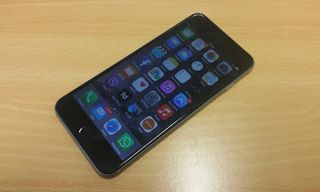 Apple beat analyst forecasts on revenues and profit in its second quarter as the firm sold more iPhones in China that the US for the first time in its history.
Apple iPhone revenues in China increased by 71 per cent to $16.8 billion for the quarter, helped by people buying presents for the Chinese New Year. According to Apple chief executive Tim Cook, a burgeoning middle class in the country fuelled iPhone purchases, making up the bulk of its sales.
Around 61 million smartphones were sold in the quarter, an increase of 40 per cent on the same time last year but down from Q1.
Overall, the firm reported revenues of $58 billion and a net profit of $13.6 billion - an increase of 27 per cent and 33 per cent compared to the same period last year.
Cook said its best ever March results were due to the "continued strength" of the iPhone, Mac and App Store. The latter was said by Apple to have an "all-time record performance".
"We're seeing a higher rate of people switching to iPhone than we've experienced in previous cycles, and we're off to an exciting start to the June quarter with the launch of Apple Watch," Cook said in a statement.
However, sales of the Apple iPad were pegged at 12.6 million, a decrease of 23 per cent from a year ago - around $5.43 billion in sales. The larger screen of the iPhone 6 Plus was blamed for declining sales of the iPad.
Apple sold 4.6 million Macs in the last quarter, up from 4 million in the second quarter of 2014 but down from 5.5 million in the first quarter.
The firm did not break out Apple Watch sales but Cook said he was "thrilled" by the launch and said in a conference call with financial analysts that the response had been "overwhelming positive" and that "demand is greater than supply".
"We're working hard to remedy that. We've made progress over the last week or so, and we were able to deliver more customers an Apple Watch over the weekend than we had initially anticipated," said Cook.
Cook said that Apple would make the watch available in more countries by late June, but demand was difficult to gauge as Apple was taking orders online only and not selling through its stores.
A daily dose of IT news, reviews, features and insights, straight to your inbox!
Rene Millman is a freelance writer and broadcaster who covers cybersecurity, AI, IoT, and the cloud. He also works as a contributing analyst at GigaOm and has previously worked as an analyst for Gartner covering the infrastructure market. He has made numerous television appearances to give his views and expertise on technology trends and companies that affect and shape our lives. You can follow Rene Millman on Twitter.
A daily dose of IT news, reviews, features and insights, straight to your inbox!
Thank you for signing up to ITPro. You will receive a verification email shortly.
There was a problem. Please refresh the page and try again.