Apple turns 40 and continues to evolve
From the Apple 1 computer to the Apple Watch, consumers and technology experts have always been enthralled by the company's output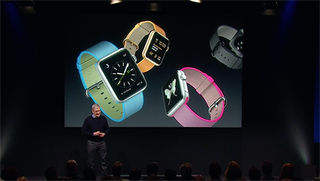 It's no joke that Apple's anniversary is today, despite the fact that the company launched on 1 April, 40 years ago. This was done entirely on purpose - the idea that creating the company on Aprils Fools' would show how they intended to be different from other companies.
1997- Apple released the slogan "Think different", widely seen as a response to IBM's slogan "Think". Since then it's had its ups and downs as the decades have passed, but the company has provided many notable moments throughout history.
1984 -During the third quarter of the Super Bowl XVIII, Apple aired it's most famous commercial. The commercial featured a reference to the novel 1984 by George Orwell, all while setting the stage for the release of the Macintosh computer.
2001 -Apple began to open retail stores in the US states of Virginia and California. Later that same year, Apple debuted the iPod, which then went on to become widely successful, selling over 100 million in just six years.
2007- This year saw Apple release its most successful product ever - the iPhone. The product was relaunched with the slogan: "This is only the beginning". True to their word, many versions of the iPhone have followed.
2010- The company forever changed the tablet business with the iPad, a sleek, high-end device subsequently be followed by the iPad mini, iPad Air and iPad Pro.
2015 - After much anticipation, Apple entered the smartwatch business with the Apple Watch, marrying the fashion world with technology by putting style as a priority alongside functionality.
Now Apple has a full array of products varying from computers to smartwatches. It has even been rumored that Apple is making a car that could be in line to compete with companies like Tesla.
Apple is now widely regarded as the most valuable company in history, with a valuation of over $500 billion.
A daily dose of IT news, reviews, features and insights, straight to your inbox!
A daily dose of IT news, reviews, features and insights, straight to your inbox!
Thank you for signing up to ITPro. You will receive a verification email shortly.
There was a problem. Please refresh the page and try again.