Why the Huawei ban could be disastrous for UK businesses
The ramifications of banning Huawei equipment from 5G networks could be felt for years to come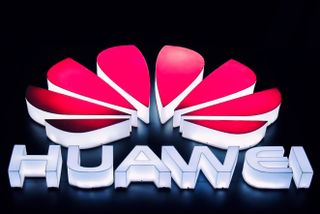 (Image credit: Shutterstock)
After months of leaks and posturing, the government finally confirmed that Huawei would have no place in the future of the UK's networking infrastructure - a distinct and significant shift from its position in January.
Based on National Cyber Security Centre (NCSC) findings, the UK is being taken down an "irreversible path", as the culture secretary Oliver Dowden put it, leading to all Huawei equipment being stripped out from 5G networks by 2027.
Following this road, however, will lead to consequences for businesses across the country, including potentially lost revenues and delays to vital networking upgrades in rural areas. Telecoms companies, for example, may need to re-examine and re-organise their supply chains, while the wider economy may suffer a long-term productivity dip.
Rip out and replace
The government's 2027 deadline for telecoms companies to strip out Huawei equipment already installed in 5G networks has been devised largely based on previous statements issued by the likes of BT and Vodafone. Last week, Vodafone warned that it would need at least five years, with BT representatives estimating the process could take seven years - its worst-case scenario.
Many in the Conservative Party that have been pushing for a Huawei ban for months still feel that even five years is too long and that the timescale should be cut right down. On the flip side, however, many may yet question whether seven years is realistic taking external factors into account, such as coronavirus.
Although the measures will cause a delay to the UK's 5G rollout, it won't affect all companies equally. O2, for example, uses no Huawei equipment in its 5G networks, while Three exclusively relies on the Chinese company. Vodafone and BT each rely on Huawei in part.
Huawei technology is used, for example, in a third of Vodafone's base stations and the operator has previously argued that the components are "low-risk" and would therefore not need to be replaced. This assessment, of course, was delivered well before the ban.
Mixed Messages
Vodafone told IT Pro it was "disappointed" by the announcement, adding it "will add delay to the rollout of 5G in the UK and will result in additional costs for the industry".
BT seems more upbeat about the news, however, with its CEO Philip Jansen saying: "Clearly this decision has logistical and cost implications for communications providers in the UK market – however, we believe the timescales outlined will allow us to make these changes without impacting on the coverage or resilience of our existing networks".
He added it would allow BT to continue its 5G rollout without a significant impact on its previous timescales, after warning, only a few days ago, that moving too fast on any Huawei ban could cause outages and security issues.
What telecoms companies may consider a small victory is the government's lack of action over Huawei equipment already installed in the UK's 2G, 3G, 4G or broadband networks. This makes sense, given the nature of the NCSC decision - and the reasons why its view differs from that in January.
Having deemed that future Huawei tech may be potentially unsafe, there's no reason why telecoms companies should be expected to retroactively strip it out. Why then, should they be expected to remove Huawei equipment - previously deemed safe - from their 5G networks, as the government has instructed? Perhaps it's more of a symbolic move; a gesture to appease Huawei-sceptics, and to retain a sense of anti-Huawei uniformity for 5G networks.
If not Huawei, then who?
The most obvious alternatives to Huawei may arise from the likes of Nokia and Ericsson, the latter of which, of course, is supporting O2's 5G rollout. The government, however, has reportedly held meetings with Japanese and South Korean companies, and according to the Financial Times, is seeking to persuade its Five Eyes partners - Australia, New Zealand, the US, and Canada - to collaborate on finding a suitable industrial alternative.
Ultimately, this episode highlights not only the geopolitical tensions between China and the West but also the UK tech industry's inability to sustain itself. While it's no great crime to rely on technology sourced elsewhere, in the face of potential security risks, many may question why the UK hasn't fostered a company with networking prowess to rival the likes of Huawei or Cisco.
When you also consider the abysmal state of the full-fibre rollout and the fact that UK 5G speeds are three times slower than US speeds, the saga threatens to throw a spotlight onto the UK's technological sluggishness. It's particularly ironic that we're reminded of such themes when ridiculous stories emerge such as the government buying the wrong satellites to replace the EU's Galileo system.
Time and money
The most obvious consequences of the Huawei ban is a delay to the rollout of 5G across the UK, as well as a measured cost to the British economy. Indeed, most telecoms companies have relied on Huawei networking equipment to some extent, either in part or in whole, and may need time to procure the necessary technology from alternative sources.
As for how much time the Huawei ban could set back the UK's 5G rollout, this is yet to be determined, although Dowden suggested a period of two-to-three years. Roughly in line with the culture secretary's assessment, a report published last year found Huawei restrictions could mean the UK would need a replacement programme that could take between 18 and 24 months to complete.
The cost to the economy, meanwhile, could land somewhere between a staggering £4.5 billion and £6.8 billion, according to the same report.
"5G is a critical enabler of digital transformation for companies and public services," the report concluded. "A slowing down in the roll-out of 5G, therefore, risks hampering the country's level of competitiveness," This report, of course, was a projection, although similar forecasts are certainly grim.
Vodafone's CTO Scott Petty last month suggested that a blanket Huawei ban, as has now come to pass, would carry grave consequences, namely the UK losing its leadership position in 5G. Also up for debate is the indirect hit to UK R&D, productivity, and the wider business community.
Forever lagging behind
As is always the case with major networking infrastructure, the UK's major cities have been the first to receive 5G networking - with rural areas lagging behind. With businesses based in the likes of London and Birmingham already benefiting from 5G, a further delay could mean widening the gap, and extending the advantage these urban businesses enjoy over their rural counterparts.
Despite several initiatives aimed at boosting rural 5G, including a £30 million funding scheme launched last year, the brunt of the slowdown is overwhelmingly more likely to be felt by rural communities and businesses. The government may be forced, as the gap widens, to reconsider initiatives such as '5G roaming' enabled through network sharing, which DCMS officials previously rebuffed.
Considering the state of the UK's full-fibre rollout is far behind what should be expected from a modern economy, a delay could mean even more barriers for aspiring entrepreneurs based remotely. Stronger networking infrastructure in remote communities would naturally entice people to stay in these areas to start-up new businesses, instead of flocking to big towns and cities. A further delay to 5G rollout may risk exacerbating this brain drain, as well as further unbalancing regional economies.
It's all about trade
As far as Huawei is concerned, the UK's decision was all based on US trade policy, and not security. Indeed, the company does have a point to some extent, given the NCSC previously settled the security question with its review in January. Changed circumstances, as a result of US sanctions, have reopened that security question and has effectively forced the UK's hand. The risk, in short, is too great.
While the geopolitical angle may seem abstract for many businesses, it could have an indirect knock-on effect. Huawei, to begin with, has pledged to conduct "a detailed review" of what the announcement means for its businesses in the UK.
The Chinese ambassador, meanwhile, tweeted that "it has become questionable whether the UK can provide an open, fair and non-discriminatory business environment".
With China interpreting this as a move motivated by politics, rather than security, the chances are its government will indeed retaliate, with the likely target being British companies. Those seeking to expand into Chinese markets, or entrepreneurs hoping to start companies abroad may find themselves facing new barriers. This prospect, in a post-Brexit landscape, with the UK desperate to strike trade partnerships with other nations, may cause many a sleepless night.
Get the ITPro. daily newsletter
Receive our latest news, industry updates, featured resources and more. Sign up today to receive our FREE report on AI cyber crime & security - newly updated for 2023.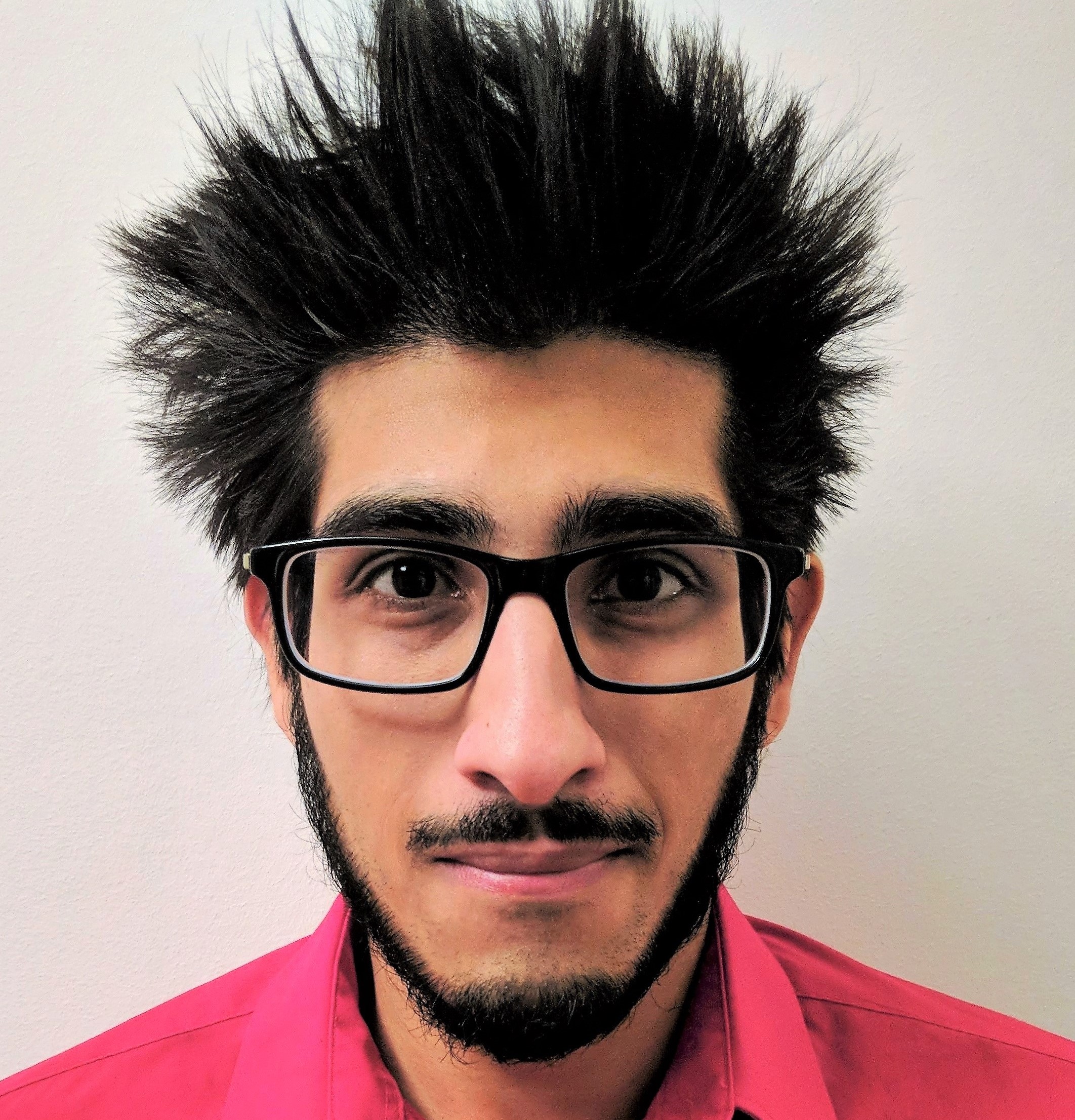 Keumars Afifi-Sabet is the Features Editor for ITPro, CloudPro and ChannelPro. He oversees the commissioning and publication of in-depth and long-form features across all three sites, including opinion articles and case studies. He also occasionally contributes his thoughts to the IT Pro Podcast, and writes content for the Business Briefing. Keumars joined IT Pro as a staff writer in April 2018. He specialises in the public sector but writes across a breadth of core topics including cyber security and cloud computing.
Get the ITPro. daily newsletter
Receive our latest news, industry updates, featured resources and more. Sign up today to receive our FREE report on AI cyber crime & security - newly updated for 2023.
Thank you for signing up to ITPro.. You will receive a verification email shortly.
There was a problem. Please refresh the page and try again.