Google halts controversial Chrome update in wake of coronavirus outbreak
Google rolls back SameSite cookie changes to avoid breaking the internet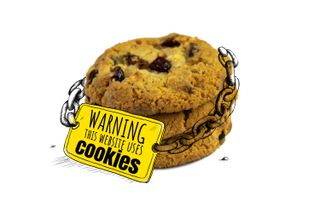 In a dramatic turn of events, Google has announced it will halt a controversial Chrome update in light of the COVID-19 pandemic.
Google has decided to roll back the SameSite cookie changes, which the company claimed would provide increased security and privacy by phasing out support for third-party cookie tracking. Don't expect this change to be permanent, though, as the update will come at a later date.
While Google planned to improve web safety and privacy with the SameSite cookie changes, many users expressed concern about the effect the update will have. Developers will have to declare their cookies to stop Google from changing their settings to a more secure option, so this update has the potential to break sites that haven't addressed the issue.
With the coronavirus putting enough uncertainty in our lives. Google likely didn't want a simple browser update to make our digital lives filled with the same uncertainty.
In a recent blog post, Justin Schuh director of Chrome engineering shared: "In light of the extraordinary global circumstances due to COVID-19, we are temporarily rolling back the enforcement of SameSite cookie labeling, starting today.
"While most of the web ecosystem was prepared for this change, we want to ensure stability for websites providing essential services including banking, online groceries, government services and healthcare that facilitate our daily life during this time.
"As we roll back enforcement, organizations, users and sites should see no disruption," Schuh concluded.
The SameSite rollback was likely welcomed by many, as users will now be able to more easily use websites in Chrome to purchase groceries, transfer money and perform other essential tasks during the outbreak.
As COVID-19 continues to impact our daily lives, we'll likely continue seeing it impact more software release schedules.
A daily dose of IT news, reviews, features and insights, straight to your inbox!
A daily dose of IT news, reviews, features and insights, straight to your inbox!
Thank you for signing up to ITPro. You will receive a verification email shortly.
There was a problem. Please refresh the page and try again.