Digital Catapult launches free-to-use IoT network for start-ups and SMEs
Organisation claims network could help to make delivery drones a reality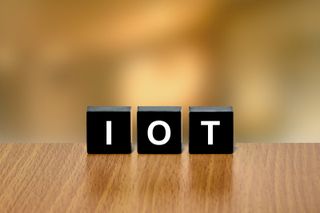 SME incubator Digital Catapult has launched an Internet of Things (IoT) network, in a bid to encourage digital start-ups and SMEs to innovate by tapping into IoT capabilities.
The programme is dubbed Digital Catapult Things Connected, and the organisation is working with BT, Future Cities Catapult, Everynet, Beecham Research, AllThingsTalk, BRE, Imperial College London, King's College London, UCL and Queen Mary University of London.
Things Connected will initially provide 50 LoRAWAN base stations across London. LoRAWAN is a media access control (MAC) layer protocol designed for large-scale public networks with a single operator, and would be the first phase of the testbed and additional low-power wide area network (LPWAN) technologies which will be included as the network develops. Digital Catapult claimed that it would become the UK's largest IoT LoRaWAN network and would be free to use.
According to Digital Catapult, the programme won't just be useful for the most common IoT use cases such as infrastructure provision, traffic and transport services and energy management and environment sensing. It believes it could help to lessen the risk for vulnerable road users - including cyclists - by connecting data from sensors such as pedestrian footfall counts, bike-frame sensors and traffic congestion feeds.
Digital Catapult also suggested that the network could improve the quality of life for COPD and asthma sufferers, by using data from temperature, air quality and humidity sensors.
Perhaps the most forward-looking suggestion from Digital Catapult is the idea that it could help to optimise delivery drones.
"To help [delivery drones] become a reality, the deployment of micro wind speed and turbulence sensors across London could help with routeing and battery optimisation," the organisation said.
Jeremy Silver, CEO of Digital Catapult said that the organisation along with its partners aim to roll Things Connected out "to help remove the barriers to IoT technology for businesses, and create new revenue opportunities for entrepreneurs and for smaller and larger companies".
A daily dose of IT news, reviews, features and insights, straight to your inbox!
A daily dose of IT news, reviews, features and insights, straight to your inbox!
Thank you for signing up to ITPro. You will receive a verification email shortly.
There was a problem. Please refresh the page and try again.