How to migrate Windows 11 to a new SSD
Learning how to how to migrate Windows 11 to a new SSD can breathe fresh life into your struggling device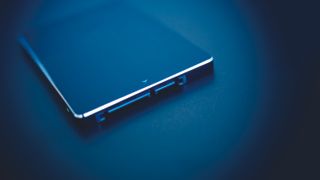 Learning how to migrate Windows 11 to a new SSD can be a handy tip to speed up your device, especially if your main PC storage is still a hard disk.
Although SSDs can be an expensive investment, they typically offer much better performance than a conventional hard disk and will enable Windows 11 to load far quicker when you first boot your PC.
Swapping out a hard disk for an SSD is a relatively straightforward upgrade. However, you'll first need to transfer all the data from your current hard disk to the SSD. We're going to talk you through that process.
Migrate Windows to a new SSD: Picking your SSD
The first thing you're going to need to sort is the SSD itself and here there are two things to consider: disk size and disk capacity.
If you're replacing a hard disk in a laptop, you're almost certainly going to need a 2.5in internal SSD that connects to the SATA port. Things are slightly easier with desktop computers, which normally have spare bays that let you install an SSD alongside your current hard disk.
A note on M.2 SSDs: Modern desktop motherboards also often come with an empty M.2 slot, usually located just below the CPU. This is designed to support smaller form factor SSDs, among other things, and is especially handy if you're short on space or bay options.
If you're planning to buy an M.2 SSD, just be aware that these come in a variety of sizes and types, each with their own connectors - so make sure to do your homework in order to get the one you need.
Before you make any purchase, check you can access the existing hard disk, especially on laptops or all-in-one PCs where it's not always possible to remove the internal storage. You may need to consult your laptop/PC's manual - usually available from the manufacturer's website - to find out how to access the hard disk and you may need special screwdrivers to reach them.
SSD capacity is the other issue you need to consider. First you need to find out how much data is stored on your current hard disk.
Open Windows Explorer, click This PC and see how much data is stored on your C: Drive. Watch out for disks that have been partitioned, for example a system with Windows on C: and Data on D: - you need to add up both in those instances.
Ideally, you want an SSD that's bigger than your current pool of data and then leave some room to spare. Beware, however, that SSDs start to get very expensive when you creep above capacities of 2TB.
If you're replacing the hard disk in a laptop or all-in-one, you may find there aren't any spare drive bays to have your old and new drives running at the same time. In this case, you'll need to buy a SATA-to-USB adapter/enclosure so that you can plug the SSD into the laptop's USB port and copy data from your existing hard disk.
Finally, if you're adding a new SSD to a desktop PC and you're planning on keeping your old drive, you'll need to make sure you have spare SATA cables to connect your new SSD to the motherboard and power supply. If you're using M.2 SSD, this won't be an issue.
Migrate Windows 11 to a new SSD: How to clean up and back up your PC
Before we get to cloning the data from the current hard disk to the new SSD, time for some housekeeping. This can be achieved by following these simple steps:
Open Windows Search
Type 'add' and open the 'Add or remove programs' function
Remove any applications you no longer use or need
Empty the Recycle Bin and Downloads folder
Clear out anything else you don't need
Next, you need to take a full backup of your PC, just in case something goes wrong. It's advised that you do this for most things involving your hard drive, but moving data to a new drive is a fairly risky process without a backup.
Fortunately, Windows 11 has a variety of built-in backup options, including backing up files to Microsoft's cloud storage service OneDrive or using the File History tool with an external hard disk/SSD.
Migrate Windows 11 to a new SSD: Plugging in your new SSD
Make sure your system is fully powered down for the following step:
Once the backup is sorted, it's time to plug in the SSD – either via the USB caddy or by putting it straight in a desktop PC.
If you're adding an SSD to a desktop PC, simply attach the new drive to a spare bay. Some PC cases come fitted with dedicated SSD bays, often located on the reverse side of the panel housing the motherboard.
However, you may find that your case only has hard drive bays, in which case you'll need to buy an SSD caddy or adapter. Once secured, connect the SSD to the motherboard and power supply using SATA cables.
If using an M.2 SSD, simply place the drive into the spare slot on the motherboard and screw in the other end using an M.2 screw.
File Explorer will usually not show new hard drives or SSDs in Windows unless the hardware has been partitioned or initialised. To accomplish this, follow these steps:
Select the Windows search bar and look for 'partition'
Choose 'Create and format hard disk partitions'
Once selected, it should display the option to initialize the disk by utilizing MBR or GPT
Windows 11 only boots from drives formatted with GPT, so it's useful to choose this option. After you've done this and the process is finished, you should find in the Disk Management window that the drive will be displayed as unallocated space.
Migrate Windows 11 to a new SSD: Clone the hard disk
You will now begin the process of transferring data to the new SSD. The SSD you purchased could come with software that will clone your hard disk, or you can always search for software that performs this function.
Struggling to find some? The Macrium Reflect free version performs well. Simply enter your email address and the company will send you a registration code and download link to use. From here, install the software on your Windows 11 computer and enter the registration code on the screen after it asks for a license key, pressing Next to skip the license key screen.
After installing Macrium, choose the hard disk you're using and select the 'Clone This Disk' button which should be shown below it. A new window should appear, with the installation wizard, that will guide you through the process.
Ensure you've selected all of your hard disk's partitions, and then make the destination drive your new SSD. Click OK to begin the process, ignoring any messages which ask you to save a backup schedule.
It might take some time for this to be completed, which will differ depending on how much data your device has that needs to be copied.
Migrate Windows 11 to a new SSD: Replace the hard disk (laptops / all-in-ones)
If you're changing your old hard disk for the new SSD in an all-in-one or a laptop, then this will be the moment where you have to swap the drives. It is extremely important to ensure you're careful when carrying out this process. This means writing down where the screws that you take out came from as well as deploying an anti-static band or ground yourself somehow before handling any sensitive components.
After you've managed to remove the old drive, grab your SSD and gently slide it into the slot and, after making sure which holes they go into, replace the screws.
Migrate Windows 11 to a new SSD: Reboot from the new drive
Now you can hit the power button and you might be lucky and find that the system is automatically using the new drive to boot from once you've inserted the new SSD and replaced your old hard disk. However, if this doesn't happen, you'll have to insert the old hard disk as well as the new SSD into a PC, and then program it to boot up from the new drive instead of the former one.
RELATED RESOURCE
Oracle's modern data platform strategy
Freedom from manual data management
For this to happen, navigate to your BIOS and boot up the UEFI setup screen. It's quite simple to access this, hit the power button and then simply press and hold a key on your keyboard.
Obviously, it might not be the same for all systems or devices, but usually the key you have to hold is a function key, such as F1 or F2 located at the top of the keyboard, or the DEL key. An easy way to find out which keys your PC needs to perform this function is by looking at the splash screen when you turn on your system.
Here, the keys you need are usually displayed on screen, with the logo of the company that made the device. Alternatively, the internet can be your savior, you can search "UEFI key" along with the name of your PC or laptop model.
When you've figured this out and opened the correct menu, look for the boot options and change the boot sequence so that the PC boots from the new SSD drive instead of the old one. Don't forget to save these calibrations and, with a bit of luck, your operating system should now boot up from your new piece of hardware.
If you're left wondering whether you've done it correctly, your system should straight away improve. You'll find that programs will load in the blink of an eye, and that it will only take a few seconds to boot the login or desktop screen.
Get the ITPro. daily newsletter
Receive our latest news, industry updates, featured resources and more. Sign up today to receive our FREE report on AI cyber crime & security - newly updated for 2023.
Barry Collins is an experienced IT journalist who specialises in Windows, Mac, broadband and more. He's a former editor of PC Pro magazine, and has contributed to many national newspapers, magazines and websites in a career that has spanned over 20 years.
Today, he's a contributor to Forbes.com, a columnist for PC Pro and ComputerActive, and is the co-editor of BigTechQuestion.com, a site dedicated to helping solve people's tech problems. You may have seen Barry as a tech pundit on television and radio, including BBC Newsnight, the Chris Evans Show and ITN News at Ten.
You can follow Barry on Twitter at @BazzaCollins, or email him at barry@mediabc.co.uk
Get the ITPro. daily newsletter
Receive our latest news, industry updates, featured resources and more. Sign up today to receive our FREE report on AI cyber crime & security - newly updated for 2023.
Thank you for signing up to ITPro.. You will receive a verification email shortly.
There was a problem. Please refresh the page and try again.