Has the government finally lost its patience with Silicon Valley?
Cordial discussions have failed - a hardline approach appears to be the only option left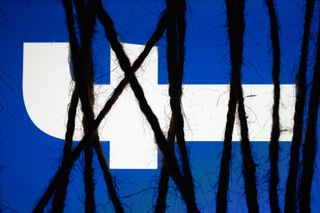 Big tech has never been under such heavy scrutiny as it is now - with the world still reeling from a series profound scandals involving Silicon Valley's biggest players. Recently-leaked government proposals for an industry regulator, as well as a mandatory code of practice, underline just how far the government might be willing to go.
But scrutiny of this intensity - and from regulators at that - doesn't sit too well with the likes of Facebook and Google, who have always tried to distance themselves from prying governments.
Google's decision to snub the Senate Intelligence Committee in early September, for instance, generated unease in the US, and Facebook's deteriorating relationship with the UK Parliament's digital, culture, media and sport (DCMS) select committee shows no sign of improving.
Damian Collins MP, who is chairing the committee's inquiry into fake news, has often cut an exasperated figure in his attempts to pin down Mark Zuckerberg for questioning, and has found the firm's feet-dragging antics a source of deep frustration.
But this feeling hasn't been isolated to the inquiry. While Silicon Valley and the UK government have shared an often fraught but generally constructive relationship, Collins' growing embitterment embodies a mood that's been bubbling up in Whitehall over the last six months or so.
Suggestions of an independent regulator mark a significant step change that could signal the government has irreversibly lost its patience with the tech industry. Is the state set to take a much harder stance on big tech than ever before, or is this just a load of hot air?
The L Word
The government's vehement opposition to encryption, deployed by the likes of WhatsApp to guarantee user privacy, is long-established, whether that was former Prime Minister David Cameron's suggestion that its end-to-end nature helps mask extremist activity, or Amber Rudd's suggestion that 'real people' don't care about encryption.
But tough talk whether on encryption or removing harmful content from social platforms has normally been accompanied with solutions that prioritised self-policing, and cordial discussions, as opposed to compulsion via regulation or independent oversight.
Silicon Valley has persistently ignored requests to grant law enforcement agencies backdoor access to seized communications data, mainly as the proposals put forward are seen as fundamentally flawed. The government, meanwhile, has been reluctant to go any further, perhaps down to a desire to maintain positive relations with a sector bringing huge benefits to the UK economy, as well as a devotion to free-market principles. Thus the L word legislation has been kept off the table.
But Sajid Javid's return from this year's meeting of Five Eyes ministers from the UK, US, Canada, Australia and New Zealand marked a fundamental change in rhetoric, with his government signalling it's finally willing to act.
Rejection proves to be the final straw
Javid has demonstrated the new approach twice since flying back; first in a joint statement on encryption from the Five Eyes summit, and again on removing child sexual abuse content in a speech to the NSPCC.
On both matters, he delivered the same threat: take up our suggestions, or we'll force you to by law. While at odds with a government that has generally shied away from legislative action, these examples concern the very sensitive matters of national security and child safety. Patience, therefore, is limited.
While it's difficult to pinpoint the exact turning point, perhaps it can be traced a few months back to the former DCMS secretary Matt Hancock's appearance on the BBC's Andrew Marr Show.
Speaking to Marr, Hancock in anger disclosed how ten tech companies snubbed official talks over how to best-approach removing harmful content from their platforms, of 14 firms invited. The indifference shown by the industry, Hancock explained, led him to realise self-regulation was folly, and that new powers were needed to more effectively regulate big tech's worst tendencies.
Four months later, the UK government has now set itself on a collision course with Silicon Valley as it threatens to publish legislation that will, for better or worse, force the tech industry to make fundamental changes.
Who will blink first?
Threats can, of course, be empty, and the government's employment of harsher rhetoric could be just another negotiating tactic; a bluff, to put it crudely. It's just as likely its patience has expired a tactical decision to bait the industry into changing its ways.
But there are several factors that cast doubt on this theory; first is the emotionally-charged nature of the major points of conflicts national security and child safety and second is the multilateral nature of this hardline approach.
The UK's tougher stance on encryption was not taken in isolation, but alongside all Five Eyes nations in unison. The European Union, meanwhile, has recently signalled it's ready to issue social media firms heavy fines for failing to remove extremist material within one hour of publication, with new laws set to be drafted this month.
The ball is now in Silicon Valley's court, as its biggest players assess how to navigate a changing regulatory landscape.
But if the industry's approach to Matt Hancock's consultation, or Facebook's to Damian Collins' fake news inquiry, or Google's to the Senate Intelligence Committee hearing, is anything to go by, they will meet any threats with a shrug.
All out war in nobody's best interests
In his speech to the NSPCC, Javid said the distance any new laws will go depends, at least in part, on the industry reaction. Requests range from reasonable that companies should work to detect and block abusive content as it is being uploaded, or shutting down live streams to the unworkable as the industry see it granting authorities encryption-defying backdoor access to communications data.
While it's plausible the industry will simply ignore the government's threats, it's far more likely we will see a compromise of some kind, as further regulation doesn't seem to be in either party's best interests.
The 'reasonable' suggestions will almost certainly be implemented in some form, and work has already started for example, Facebook's deployment of AI to detect illicit material (albeit with lacklustre results). Not from government direction, mind, but rather to avoid the sort of PR catastrophe that sees your CEO repeatedly hauled before public committees, or sat in front of a webcam promising billions of users that steps are being taken.
But on more contentious matters, such as encryption, there's unlikely to be any movement. WhatsApp's entire platform is centred on secure end-to-end communications, and the firm is completely unwilling to compromise on it. Moreover, any backdoor into its encryption, even if it's sole purpose is for police agencies to access data, is just as likely to be exploited by criminals.
Although Silicon Valley is fundamentally resistant to external oversight, it will be up to the government to decide whether these changes are enough to satisfy their demands or to press ahead with plans to set up an internet regulator.
Given the consistent reluctance to take any meaningful action, however, as well as the sheer complexity of implementing a mandatory code of conduct, it's likely Javid and his colleagues will cave, and drop the harshest aspects of any new proposals put forward to Parliament. Delays to contentious plans for mandatory age verification checks on porn sites, for instance, typify the dithering nature of the government's approach to regulating the internet.
The prospect of a Labour government could also shake things up. Jeremy Corbyn has not shied away from flexing his muscle against big tech, but Labour was opaque on encryption and regulating online spaces in its last manifesto. It's very likely that Silicon Valley will have a much tougher fight on its hands against Labour than a corporate-friendly Conservative Party.
There's also the issue of public fatigue. Several higher-priority battles are on the horizon, most notably the UK's as yet undecided relationship with the EU, consuming a vast amount of government bandwidth. With public opinion now shifting away from support for more surveillance powers towards the idea of data protection and privacy rights, it's possible the government might lose its will to fight.
Get the ITPro. daily newsletter
Receive our latest news, industry updates, featured resources and more. Sign up today to receive our FREE report on AI cyber crime & security - newly updated for 2023.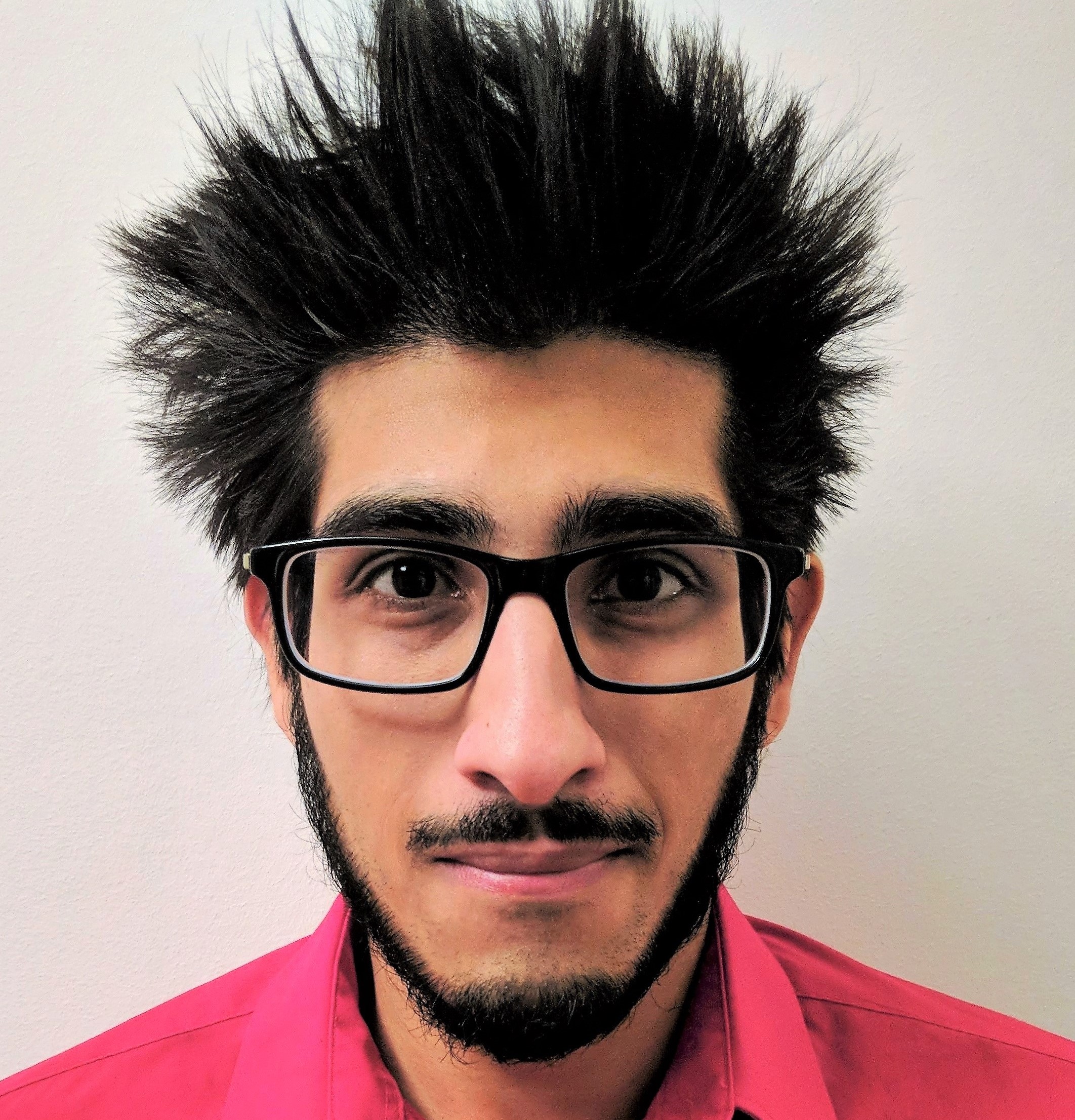 Keumars Afifi-Sabet is a writer and editor that specialises in public sector, cyber security, and cloud computing. He first joined ITPro as a staff writer in April 2018 and eventually became its Features Editor. Although a regular contributor to other tech sites in the past, these days you will find Keumars on LiveScience, where he runs its Technology section.