Reverb exposes 'millions' of customer records on unsecured server
Leaked records contained data including full names, email addresses, phone numbers and mailing addresses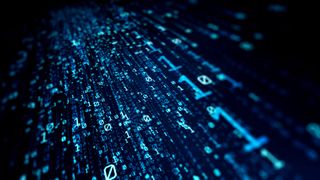 (Image credit: Shutterstock)
Online musical instrument marketplace Reverb has warned customers of a data breach affecting the website and 5.6 million user records.
According to security researcher Bob Diachenko, he discovered an unsecured Elasticsearch server earlier this month containing over 5.6 million records. These records contained data about individual listings on Reverb, including full names, email addresses, phone numbers, mailing addresses, PayPal emails, and listing/order information.
"Upon closer inspection, I noticed that there are many 'test' emails coming from @reverb.com domain. I decided to verify shop slugs against real URLs on Reverb site and quickly confirmed the initial thought - it was all Reverb users' data," Diachenko said.
He then ran a quick check to see who the sellers were. He found the details of several high-profile sellers, including Bill Ward of Black Sabbath, Jimmy Chamberlin of Smashing Pumpkins, Alessandro Cortini of Nine Inch Nails, and more.
Reverb has started notifying customers that the breach exposed potentially sensitive information.
In an email to users, Reverb wrote: "We take our users' privacy and security very seriously. Out of an abundance of caution, we wanted to inform you that Reverb recently became aware of an issue relating to user contact information."
RELATED RESOURCE
NETSCOUT threat intelligence report
Cyber crime: Exploiting a pandemic
"At this time, we believe that contact information, including name, address, phone number, and email, was publicly accessible for a short period of time. We do not have reason to believe that any of this information has been misused, nor do we believe that password or payment information were involved."
Paul Norris, senior systems engineer EMEA at Tripwire, told IT Pro that misconfigurations like these are becoming all too common.
"Exposing sensitive data doesn't require a sophisticated vulnerability, and the rapid growth of cloud-based data storage has exposed weaknesses in processes that leave data available to anyone. A misconfigured database on an internal network might not be noticed, and if noticed might not go public, but the stakes are higher when your data storage is directly connected to the Internet," he said.
"Organizations should identify processes for securely configuring all systems, including cloud-based storage, like Elasticsearch. Once a process is in place, the systems must be monitored for changes to their configurations."
Sergio Loureiro, cloud security director at Outpost24, told IT Pro that everyone needs to be "playing from the same music sheet when it comes to security and with the countless possibilities of 'quickly deploying a system in the cloud,' security is -still- often overlooked by organizations."
"As datasets grow to these sizes, the data is becoming increasingly valuable to businesses and in some cases even more valuable than money. Unfortunately, not everyone protects it like the valuable asset it is," Loureiro said.
A daily dose of IT news, reviews, features and insights, straight to your inbox!
Rene Millman is a freelance writer and broadcaster who covers cybersecurity, AI, IoT, and the cloud. He also works as a contributing analyst at GigaOm and has previously worked as an analyst for Gartner covering the infrastructure market. He has made numerous television appearances to give his views and expertise on technology trends and companies that affect and shape our lives. You can follow Rene Millman on Twitter.
A daily dose of IT news, reviews, features and insights, straight to your inbox!
Thank you for signing up to ITPro. You will receive a verification email shortly.
There was a problem. Please refresh the page and try again.