Former Google director Gill Whitehead appointed CEO of UK digital regulator forum
Whitehead will lead the new body coordinating the work of the Financial Conduct Authority, the ICO, the CMA, and Ofcom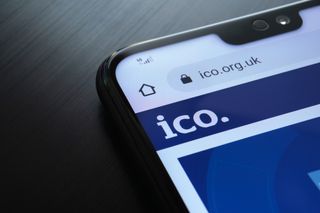 (Image credit: Shutterstock)
Gill Whitehead has been appointed chief executive of the Digital Regulators Cooperation Forum (DRCF), the new body overseeing the regulation of the UK's digital economy.
As CEO, Whitehead will lead the DRCF's members, which include the Competition and Markets Authority (CMA), Financial Conduct Authority (FCA), Information Commissioner's Office (ICO) and Ofcom, in ensuring the UK's digital landscape is "regulated effectively, efficiently and coherently".
She is set to begin her tenure on 15 November.
Prior to being appointed CEO of DRCF, Whitehead had been a senior director of Market Insight and Client Solutions & Analytics at Google for four years, having left the company in 2020. Her role included leading Google's specialist teams in data science, analytics, measurement and UX. Over the span of her 23-year career, she has also worked for the Bank of England, Deloitte, the BBC, Channel 4, Informa, and the British Olympic Association.
Commenting on the announcement, Ofcom chief executive and DRCF chair Dame Melanie Dawes said that she is "delighted to have Gill on board as the forum's chief executive".
"[Whitehead's] expertise and insight will be invaluable as we shape the regulatory landscape for the UK's digital economy. This will be a pivotal role in bringing us together to tackle our shared challenges and secure a safer life online for everyone," she added.
RELATED RESOURCE
IDC agility assessment
The competitive advantage in adaptability
According to the UK's Information Commissioner Elizabeth Denham, Whitehead's role "is vital to ensure digital regulation is coordinated for the future".
"The forum will benefit from her experience and we are looking forward to working with her and all the regulators involved to create a clear approach," she said.
The news of Whitehead's appointment comes 16 months after the DRCF was officially formed with the aim of using the collective powers of the UK's four regulators in order to "enable coherent, informed and responsive regulation of the UK digital economy".
In a statement, Whitehead said that she "look[s] forward to building a coherent and coordinated approach to digital regulation that is good for people using online services, and for business and innovation".
"We're at a critical juncture in establishing a digital regulatory framework that ensures UK citizens can benefit from the best that technology has to offer whilst being protected from the worst," she added.
A daily dose of IT news, reviews, features and insights, straight to your inbox!
A daily dose of IT news, reviews, features and insights, straight to your inbox!
Thank you for signing up to ITPro. You will receive a verification email shortly.
There was a problem. Please refresh the page and try again.