Google: Government removal requests spike again
Tech giant concerned about 68 per cent jump in government requests to take down content.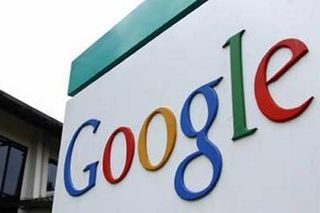 Google has revealed fresh figures in its Transparency Report showing a sharp jump in the number of government requests to take down content.
The tech giant said it received 3,846 government requests to remove 24,737 pieces of content in the first half of 2013, representing a 68 per cent increase over the second half of 2012.
"Over the past four years, one worrying trend has remained consistent: governments continue to ask us to remove political content," said Susan Infantino, Google legal director, in a blog post.
"Judges have asked us to remove information that's critical of them, police departments want us to take down videos or blogs that shine a light on their conduct, and local institutions like town councils don't want people to be able to find information about their decision-making processes.
"These officials often cite defamation, privacy and even copyright laws in attempts to remove political speech from our services. In this particular reporting period, we received 93 requests to take down government criticism and removed content in response to less than one third of them. Four of the requests were submitted as copyright claims."
In the UK there were 117 requests to remove data, either via court order or from another authority, such as the police.
Turkey made the most, with a tenfold increase in requests taking its tally up to 1,673. Turkey can ban websites without the need for judicial approval, if they host illegal content. In the past, YouTube was blocked in the country for two years until 2010, and Pastebin was banned for periods of 2012.
In Russia, the number of removal requests doubled to hit 257. Vladmir Putin's regime recently implemented a blacklist of illegal sites.
"I wonder if, in the same way that the growth in requests may simply be the growth of the Internet, whether we might be seeing a realisation in some government quarters just how influential material on the web can be," Professor Alan Woodward, from the Department of Computing at University of Surrey, told IT Pro.
"I think we are beginning to understand, for example, the pivotal role that extremist online material plays in radicalising would be terrorists, enabling the spread of kiddie porn and marketing illegal materials/substances. That being so it might not be surprising that the number of requests is rising.
"The only thing we can be certain of is that we must keep an eye on the reasons behind these take down requests so that we can ensure appropriate safeguards are not masking politically motivated censorship."
A daily dose of IT news, reviews, features and insights, straight to your inbox!
A daily dose of IT news, reviews, features and insights, straight to your inbox!
Thank you for signing up to ITPro. You will receive a verification email shortly.
There was a problem. Please refresh the page and try again.