Google removes unofficial Congestion Charge websites
Customers overpaying by £8 a day for non-existent "additional services"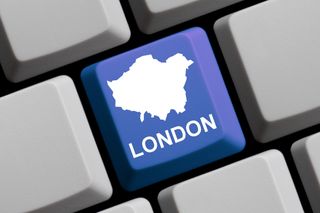 Google has vowed to remove adverts for unofficial Congestion Charge websites after a request from Transport for London (TfL).
The move to banish the sites from search engine results should put an end to customers visiting misleading and unofficial congestion charge payment sites, it is hoped. Drivers have found these sites after clicking on ads placed on websites and search engines, including Google.
The capital's transport authority said the sites have led to around 1,000 people per day paying up to 8 extra for non-existent "additional services" or ones that are already provided by TfL's official payment channel for free.
In some cases, the unofficial websites have failed to register vehicles with TfL leading to drivers getting fined after driving into the Congestion Charge zone. Other cases have seen payment taken from customers when the Congestion Charge has not been in operation.
Google has taken advice from TfL to clamp down against those who breach its strict 'sale of free items' policy.
"We have always had a strict set of policies which govern what types of ads appear on Google and when we are notified that an advertiser is breaching those policies, we move swiftly to take action," said Theo Bertram, head of policy at Google UK.
"Thanks to the further guidance provided by TfL, it is now easier to ensure London's motorists are protected from misleading sites."
Garrett Emmerson, TfL's chief operating officer for Surface Transport, said drivers should "only ever use our official website to pay the Congestion Charge."
He said the removal of such adverts has "radically reduced the number of customers who have fallen victim to exorbitant fees for so-called additional services that either don't exist or are already provided by TfL for free."
Emmerson said TfL would be keeping the "situation under continuous review and are also urgently examining other ways in which we can protect our customers from unofficial sites."
A daily dose of IT news, reviews, features and insights, straight to your inbox!
Rene Millman is a freelance writer and broadcaster who covers cybersecurity, AI, IoT, and the cloud. He also works as a contributing analyst at GigaOm and has previously worked as an analyst for Gartner covering the infrastructure market. He has made numerous television appearances to give his views and expertise on technology trends and companies that affect and shape our lives. You can follow Rene Millman on Twitter.
A daily dose of IT news, reviews, features and insights, straight to your inbox!
Thank you for signing up to ITPro. You will receive a verification email shortly.
There was a problem. Please refresh the page and try again.