Government writes-off £56m ERP project
Ministry of Justice makes a U-turn on multi-million pound IT contracts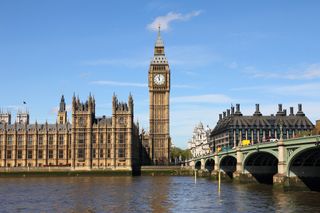 The Ministry of Justice (MoJ) has pulled out of its enterprise resource planning (ERP) deal with Steria, writing off 56 million in costs.
The contract was handed to the multinational IT firm in 2011, along with 20 million in fees. The new system was slated to be released by spring 2013 for around 80,000 users.
Other IT firms were handed lucrative contracts as part of the government's shared services scheme, including Accenture and Savvis.
The MoJ has admitted, however, that roughly half of the 100 million they spent on the scheme will have to be written off.
Accounts for 2013/2014, published last week, dictated that "due to the decision to move to an outsourced solution, certain elements of in-house programme expenditure constitute redundant development expenditure which.
"The majority of our investment has gone on 60m of assets and infrastructure which can be used by the new shared services scheme," a MoJ spokesperson added.
The shared services program was labelled as "unachievable" by the Major Projects Authority, meaning the initiative has "major issues which at this stage do not appear to be manageable or resolvable."
The abandonment of the ERP scheme and its multi-million pound cost is a result of the MoJ deciding to outsource its back-office services.
The company it will be outsourcing to Shared Services Connected is a joint venture between the Cabinet Office and the same supplier it contracted to deliver the ERP, Steria.
Implementation of the new project will start in the autumn. None of the work that Steria had already achieved in the previous ERP contract will be used in the new outsourcing programme.
The development will also see three offices and 500 jobs lost, something MoJ employees have gone on strike to protest.
A daily dose of IT news, reviews, features and insights, straight to your inbox!
A daily dose of IT news, reviews, features and insights, straight to your inbox!
Thank you for signing up to ITPro. You will receive a verification email shortly.
There was a problem. Please refresh the page and try again.