Police arrest man over illegal sports streaming website
Manchester man nabbed by Intellectual Property Crime unit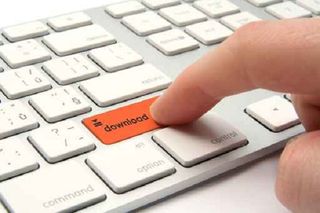 City of London Police have arrested a man in Manchester on suspicion of running a series of illegal sports streaming websites.
The arrest was carried out by the Police Intellectual Property Crime Unit (PIPCU) with support from the Greater Manchester Police.
The 27-year-old man was taken to a local police station for questioning.
The man was arrested at his home in the North West by the City of London Police's specialist IP unit where detectives discovered an "industrial size streaming operation", including 12 computer servers streaming a wide range of sporting events from across the world, which have since been seized and taken away.
The suspect was believed to be operating streaming sites that allow unlawful access to subscription-only TV services, which is said to be costing the industry more than 10milllion.
"Today's operation is the unit's third arrest in relation to online streaming and sends out a strong message that we are homing in on those who knowingly commit or facilitate online copyright infringement," said DCI Danny Medlycott, the newly appointed head of PIPCU.
"Not only is there a significant loss to industry with this particular operation but it is also unfair that millions of people work hard to be able to afford to pay for their subscription-only TV services when others cheat the system."
Police have not named the site that has been taken out of action.
The unit was launched in September 2013 and is tasked with the job of protecting UK organisations from intellectual property theft. In July, the unit served pop-up adverts on websites that contain copyrighted material, warning customers the site is undergoing a criminal investigation.
It also seized 200 websites touting counterfeit goods in June in a joint operation with Europol and US law enforcement agencies.
A daily dose of IT news, reviews, features and insights, straight to your inbox!
Rene Millman is a freelance writer and broadcaster who covers cybersecurity, AI, IoT, and the cloud. He also works as a contributing analyst at GigaOm and has previously worked as an analyst for Gartner covering the infrastructure market. He has made numerous television appearances to give his views and expertise on technology trends and companies that affect and shape our lives. You can follow Rene Millman on Twitter.
A daily dose of IT news, reviews, features and insights, straight to your inbox!
Thank you for signing up to ITPro. You will receive a verification email shortly.
There was a problem. Please refresh the page and try again.