FoI: London councils run aging server software
Around 60% of London boroughs still have Windows Server 2003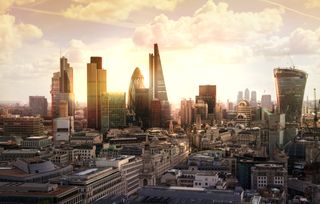 Around 70% of London boroughs are using unsupported, out-of-date server software despite the associated security risks, according to a Freedom of Information request.
Research carried out by disaster recovery firm Databarracks found that 63% of councils are running Windows Server 2003, while over half (51%) run SQL Server 2005. Windows Server 2000 was still in use by 10% of councils. The firm contacted all 32 London boroughs as well as the City of London, receiving responses from all.
Peter Groucutt, managing director at Databarracks, said that public sector organisations should review and audit their IT infrastrucuture and upgrade to supported software versions.
"Being secure in 2017 doesn't necessarily need to see huge investment in advanced cyber security solutions, but it does need to be the year that we ensure our fundamental security practices are up to scratch," he said.
"Unsupported operating systems are one of these fundamentals failure to upgrade is putting your organisation at enormous unnecessary risk. The possibility of security breaches and potential data losses is much higher, as security patches will no longer be released to protect against vulnerabilities," he added.
The research comes after it was discovered that two-thirds of London boroughs have suffered a data breach in the last four years. A Freedom of Information request from Secure Cloudlink found that while breaches occurred, no data was taken from councils, nor were any user accounts hacked.
A daily dose of IT news, reviews, features and insights, straight to your inbox!
Rene Millman is a freelance writer and broadcaster who covers cybersecurity, AI, IoT, and the cloud. He also works as a contributing analyst at GigaOm and has previously worked as an analyst for Gartner covering the infrastructure market. He has made numerous television appearances to give his views and expertise on technology trends and companies that affect and shape our lives. You can follow Rene Millman on Twitter.
A daily dose of IT news, reviews, features and insights, straight to your inbox!
Thank you for signing up to ITPro. You will receive a verification email shortly.
There was a problem. Please refresh the page and try again.