NSA in hot water for spying on world leaders
Edward Snowden leak shows broad US snooping on EU partners.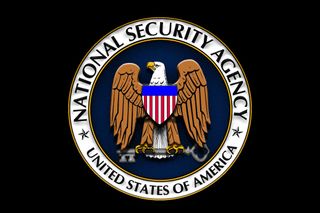 European powers are calling for talks over the actions of the National Security Agency, after further allegations of phone hacking of world leaders emerged today.
A confidential memo, leaked by whistleblower Edward Snowden to The Guardian, showed 35 world leaders had been targeted, as phone numbers were shared and monitored on a massive scale.
None of the world leaders were named in the document, which noted one US official passed 200 numbers on to the intelligence agents. Officials were also encouraged to share their "Rolodexes" so the NSA could add phone numbers to expand its surveillance operation.
On Wednesday, Angela Merkel said she believed the US had tapped her mobile phone, although White House press secretary Jay Carney denied the re-elected German chancellor's communications were being hacked. Although he did not deny spying on Merkel had taken place in the past.
Merkel said there needed to be "trust among allies and partners", which now has to be "built anew" thanks to Snowden's revelations. "It's become clear that for the future, something must change - and significantly," she added.
French president Francois Hollande has also waded in, saying trust had to be "restored and reinforced", following claims members of France's administration also had their calls intercepted.
What is at stake is preserving our relations with the United States," Hollande added.
Recent reports also suggested Belgacom, a Belgium ISP that counts the European Union amongst its customers, had been targeted by GCHQ. The British intelligence agency, which collaborates closely with the NSA, failed to turn up to a hearing on the matter and has kept schtum over the allegations.
The damage to relations with America has become more evident in recent days. The European Parliament has voted to suspend the Terrorist Finance Tracking Program (TFTP) data sharing agreement with the US, which provided access to financial information during terrorism investigations.
The European Parliament was concerned by allegations the Belgium-based financial organisation SWIFT had been tapped to allow scooping up of EU citizens' banking information.
A daily dose of IT news, reviews, features and insights, straight to your inbox!
A daily dose of IT news, reviews, features and insights, straight to your inbox!
Thank you for signing up to ITPro. You will receive a verification email shortly.
There was a problem. Please refresh the page and try again.