GCHQ uses DoS tactics on Anonymous and LulzSec
Latest Snowdon Prism files reveal cyber attacks and threatening messages.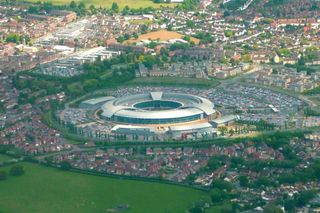 Anonymous and LulzSec have been the targets of DoS attacks orchestrated by GCHQ.
According to fresh leaks by Edward Snowden, the attacks were carried out by the Joint Threat Research Intelligence Group (JTRIG), which is linked to GCHQ. American news programme NBC News obtained the documents which detailed how the operation, dubbed Rolling Thunder, targeted chat rooms used by Anonymous and LulSec members.
It is thought an IRC chat room hosted on the same server as those used by hackers was also affected meaning innocent users would have had chat sessions disrupted as well. The attacks on chat rooms managed to scare away 80 per cent of users from the Anonymous chat room.
Documents published by NBC show an intelligence officer undertook a phishing campaign in a bid to extract key information about the hackers and their plans. These documents show conversations between GCHQ spooks and Anonymous members GZero, Topiary and pOke in 2011.
While pOke was not arrested, the information led to the arrest of Jake Davis (Topiary) in July 2011.
Another slide showed how the spies took to Facebook, Twitter and email to send messages to Anonymous member: "DDoS and hacking is illegal, please cease and desist".
NBC News said this attack makes the British government "the first Western government known to have conducted such an attack." By carrying it out, they could have broken the same law used to jail hackers.
"One group of DDoS attackers get caught and sent to jail. The other group seemingly gets away with it, because they have the approval of the British government," security expert Graham Cluley said.
"So now you know. GCHQ launched a denial-of-service attack, and it was overseen by the British government."
In a statement to NBC News, GCHQ said it acted within the law and all of its work "is carried out in accordance with a strict legal and policy framework."
It added that its activities were "authorised, necessary and proportionate"
A daily dose of IT news, reviews, features and insights, straight to your inbox!
Rene Millman is a freelance writer and broadcaster who covers cybersecurity, AI, IoT, and the cloud. He also works as a contributing analyst at GigaOm and has previously worked as an analyst for Gartner covering the infrastructure market. He has made numerous television appearances to give his views and expertise on technology trends and companies that affect and shape our lives. You can follow Rene Millman on Twitter.
A daily dose of IT news, reviews, features and insights, straight to your inbox!
Thank you for signing up to ITPro. You will receive a verification email shortly.
There was a problem. Please refresh the page and try again.