European Commission hails cybercrime successes of EC3
The progress made by the European Cybercrime Centre since its opening a year ago has been applauded.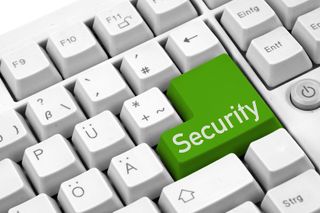 The European Commission has paid tribute to the progress made in clamping down on cross-border cybercrime over the past 12 months.
The Commission said since opening the European Cybercrime Centre (EC3) in January 2013, two "major" international investigations into the spread of ransomware had been concluded.
Furthermore, it has assisted with numerous botnet takedowns, disrupted criminal forums and supported investigations into cyber attacks against financial institutions too.
"In its first year, EC3 assisted in the co-ordination of 19 major cybercrime operations," the Commission said in a statement.
These also included several child sexual exploitation probes, and payment fraud investigations.
Cecilia Malmstrm, Commissioner for Home Affairs, said EC3 has proven invaluable when it comes to keeping pace with the evolving nation of cyber threats.
"The expertise of the EC3 is helping us to fight this battle and boost European cooperation," she said.
"Through several successful, far-reaching operations in the past year, the European Cybercrime Centre has already earned well-deserved fame amongst law enforcement agencies."
Troels rting has been in charge of overseeing EC3's activities since its opening its doors 12 months ago.
In a statement, he said he was "proud and satisfied" with EC3's results to date.
"However, we cannot rest on our laurels. I am especially worried about the increasingly complex forms of malware that are surfacing, along with more technologically advanced cyber scams, and the so-called sextortion' of minors," he said.
"We have only seen the tip of the iceberg, but EC3, backed by our valued stakeholders and partners, is dedicated to supporting Member States' future frontline cybercrime operations."
The organisation has also done some crystal ball gazing to predict some future cybercrime trends. These include an uptick in attacks on cloud-based services for the purpose of "spying and extortion", it claims.
Using mobile devices to distribute malware is also expected to become more popular, while the spread of internet connectivity across the globe will reportedly lead to more cybercrime originating in South East Asia and Africa, it added.
A daily dose of IT news, reviews, features and insights, straight to your inbox!
Caroline Donnelly is the news and analysis editor of IT Pro and its sister site Cloud Pro, and covers general news, as well as the storage, security, public sector, cloud and Microsoft beats. Caroline has been a member of the IT Pro/Cloud Pro team since March 2012, and has previously worked as a reporter at several B2B publications, including UK channel magazine CRN, and as features writer for local weekly newspaper, The Slough and Windsor Observer. She studied Medical Biochemistry at the University of Leicester and completed a Postgraduate Diploma in Magazine Journalism at PMA Training in 2006.
A daily dose of IT news, reviews, features and insights, straight to your inbox!
Thank you for signing up to ITPro. You will receive a verification email shortly.
There was a problem. Please refresh the page and try again.