NSA employee resigned after Snowden used his password
Civilian NSA employee, military member and contractor accused to helping whistle-blower.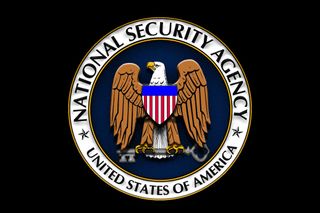 The NSA has confirmed three people including a civilian employee, member of the military and a contractor assisted whistle-blower Edward Snowden in gaining access to classified information.
An unnamed NSA civilian employee told FBI Special Agents he had provided Snowden with access to classified information on NSANet by logging in with his Public Key Infrastructure (PKI) password. The employee was aware that Snowden did not have clearance to access data on this system but his actions were not deemed malicious.
"Unbeknownst to the civilian, Mr. Snowden was able to capture the password, allowing him even greater access to classified information," according to a memo dated 10 Feburary, which was obtained by MSNBC.
"The civilian was not aware that Mr. Snowden intended to unlawfully disclose information. However, by sharing his PKI certificate, he failed to comply with security obligations."
The NSA revoked the employee's security clearance on the 20 November 2013, and he resigned on 10 January 2014 without appealing.
Meanwhile, the active military member and contractor had their NSA security clearance revoked in August 2013. The memo does not specifically explain how they helped Snowden, but they are also likely to have shared login details with him. The agency revealed that these two individuals will be disciplined by their employees and not the NSA.
In November 2013, it was reported that Snowden may have persuaded up to 25 co-workers at the NSA regional operations centre in Hawaii to give him their logins and passwords.
Snowden covered his tracks by claiming that he needed the details so he could perform his job as a computer systems administrator.
A daily dose of IT news, reviews, features and insights, straight to your inbox!
Khidr Suleman is the Technical Editor at IT Pro, a role he has fulfilled since March 2012. He is responsible for the reviews section on the site - so get in touch if you have a product you think might be of interest to the business world. He also covers the hardware and operating systems beats. Prior to joining IT Pro, Khidr worked as a reporter at Incisive Media. He studied law at the University of Reading and completed a Postgraduate Diploma in Magazine Journalism and Online Writing at PMA Training.
A daily dose of IT news, reviews, features and insights, straight to your inbox!
Thank you for signing up to ITPro. You will receive a verification email shortly.
There was a problem. Please refresh the page and try again.