UK Cyber Emergency Response Team launched
CERT-UK to co-ordinate the UK's cybersecurity defence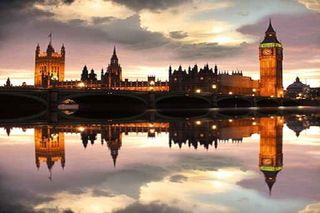 The UK Cyber Emergency Response Team (CERT-UK) has launched, bringing together the Cyber Security Incident Response Team and the Cyber Security Information Sharing Partnership to take the lead in coordinating the management of national cyber security incidents.
In addition to protecting companies from cyber attacks, it will also share information with businesses to promote awareness and effectively mitigate threats.
Cabinet Office Minister Francis Maude explained the severity of some of the attacks in the UK at the launch.
"Ninety-three per cent of large corporations had a breach over the past financial year. The average cost of each one is somewhere between 450,000 and 850,000, although we know of one London-based company which lost 800 million worth of revenue because of an attack," he said.
"At the most basic level, the financial institutions that emerge from the great recession have to be stronger, safer, more secure and more alert to the risks than they were before."
He went on to explain that cyber security is "an essential feature of - and a massive opportunity for - the UK's economic recovery."
CERT-UK will work with other Cyber Emergency Response Teams around the world - in addition to academics, business and the governments - to share insights and advice.
The Team will not have any law enforcement powers, but will alert appropriate authorities to problems and suggest how to respond to them if they pose a critical national cybersecurity threat.
As part of the strategy, Nominet launched Cyber Assist, the first cyber security service designed specifically for UK small businesses.
The service will monitor a business' assets for security threats, suggest how small businesses can protect themselves from cyber threats and allow access to a personal security expert via phone or email should a threat happen.
The government has invested 860 million into cyber security, but it hasn't been revealed how much of this budget was earmarked for setting up CERT-UK.
A daily dose of IT news, reviews, features and insights, straight to your inbox!
A daily dose of IT news, reviews, features and insights, straight to your inbox!
Thank you for signing up to ITPro. You will receive a verification email shortly.
There was a problem. Please refresh the page and try again.