Police warn over malware threat from pirate video websites
Malicious content is on 90 per cent of illegal download websites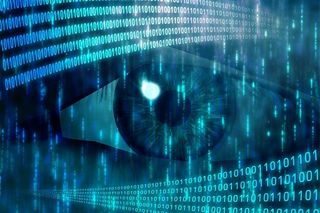 Nearly all of the most popular illegal film and TV pirate websites contain malware or credit card scams, according to a study from protection intelligence analyst firm Incopro.
The research revealed 97 per cent of these illegal sites contained dangerous content.
The UK TV and film industry body, The Industry Trust commissioned a study of 30 of the most frequently used illegal film and TV sites in the country. It found 90 per cent contained malware and other Potentially Unwanted Programmes' (PUPs) designed to deceive or defraud unwitting viewers.
The rogue sites were also crammed with credit card scams, with over two thirds (67 per cent) of the 30 sites containing credit card fraud. In total, just one of the 30 pirate sites monitored over a two week period showed no signs of malware or credit card fraud. Unsurprisingly, the report didn't say which site this was.
According to the research, malware is usually disguised behind innocent looking Play' buttons which viewers unwittingly click on thinking it will play the film or TV show, but which actually trigger the malware or other programmes to start downloading onto the device.
Alongside the research, a survey from ICM found that of people who have unwittingly or intentionally visited a pirate website, more than three quarters (77 per cent) experienced unwanted extras including downloading malware, spyware, other viruses and pop-up ads as a result. Almost one in five (17 per cent) lost personal data or had personal information stolen and 14 per cent were exposed to unwanted or explicit material such as pornography or violence.
DCI Andy Fyfe, head of the police intellectual property crime unit (PIPCU) at City of London Police, said: "It is very important that the public recognises the dangers of visiting illegal websites and so we welcome the Industry Trust's current campaign to raise awareness on this issue."
"People need to know that by visiting copyright infringing websites they are running the risk of having their personal details stolen and used fraudulently, as well as exposing their computer to malicious malware and viruses," he said.
A daily dose of IT news, reviews, features and insights, straight to your inbox!
Rene Millman is a freelance writer and broadcaster who covers cybersecurity, AI, IoT, and the cloud. He also works as a contributing analyst at GigaOm and has previously worked as an analyst for Gartner covering the infrastructure market. He has made numerous television appearances to give his views and expertise on technology trends and companies that affect and shape our lives. You can follow Rene Millman on Twitter.
A daily dose of IT news, reviews, features and insights, straight to your inbox!
Thank you for signing up to ITPro. You will receive a verification email shortly.
There was a problem. Please refresh the page and try again.