Researchers warn of connected car hacking dangers
Hi-tech vehicles could be at increased risk from hackers, researchers warn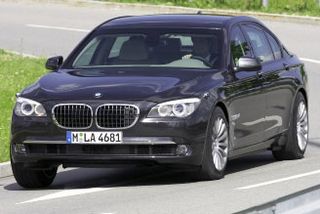 Researchers have issued a warning to drivers about some of the security risks inherent to modern hi-tech cars.
Computer systems inside these modern vehicles have raised serious concerns regarding hackers, reports BBC News, with remote hacking now a significant danger for smart, connected vehicles.
Security researcher Josh Corman told the site: "Cars today are not just computers on wheels. They are networks of computers on wheels."
Corman warns that the 200 ECUs embedded in these cars all connect to a network that has the potential to be accessed remotely for nefarious purposes.
These systems of computers are made by third-party manufacturers rather than the car makers themselves, and researchers have been looking into how they work.
Upon inspection, various security flaws have been found, with 21 individual vehicles tested and the results presented at the Def Con hacker conference in Las Vegas.
Andy Davis, head of research at NCC Group, said: "If you can get access to that Can [Controller Area Network] either physically or remotely you can essentially control the vehicle."
Davis has also predicted that connected cars will soon be the norm, and security measures must be improved accordingly.
The 2014 Jeep Cherokee was found to be the most flawed, though Chrysler, the car's maker, played down claims by citing the lack of "real-world incidents of remote hacking" on record.
"We have a team of engineers dedicated to developing cyber-security features in anticipation of emerging threats," the manufacturer added. "Further, Chrysler Group strongly supports the responsible disclosure protocol for addressing cybersecurity."
A daily dose of IT news, reviews, features and insights, straight to your inbox!
Caroline has been writing about technology for more than a decade, switching between consumer smart home news and reviews and in-depth B2B industry coverage. In addition to her work for IT Pro and Cloud Pro, she has contributed to a number of titles including Expert Reviews, TechRadar, The Week and many more. She is currently the smart home editor across Future Publishing's homes titles.
You can get in touch with Caroline via email at caroline.preece@futurenet.com.
A daily dose of IT news, reviews, features and insights, straight to your inbox!
Thank you for signing up to ITPro. You will receive a verification email shortly.
There was a problem. Please refresh the page and try again.