Hackers access White House computers
Russia suspected as behind attacks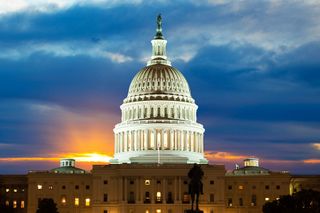 A computer network within the White House has been penetrated by hackers, according to reports.
The Washington Post said that hackers working for the Russian government had accessed the unclassified network over the last few weeks. The breach had resulted in disruptions to some services as security teams worked to contain the situation.
Anonymous sources told the newspaper that no damage occurred to systems and hackers had not managed to break into any classified networks.
"In the course of assessing recent threats, we identified activity of concern on the unclassified Executive Office of the President network," said an anonymous official. "We took immediate measures to evaluate and mitigate the activity. . . . Unfortunately, some of that resulted in the disruption of regular services to users. But people were on it and are dealing with it."
"Certainly, a variety of actors find our networks to be attractive targets and seek access to sensitive information. We are still assessing the activity of concern."
The source said that the breach was consistent with state-sponsored attacks with Russia thought to be the most likely threat. The attack was discovered about three weeks ago, the report said. This led to intranet and VPN access being shut down, but email stayed online.
"On a regular basis, there are bad actors out there who are attempting to achieve intrusions into our system," a second official told the newspaper.
"This is a constant battle for the government and our sensitive government computer systems, so it's always a concern for us that individuals are trying to compromise systems and get access to our networks."
The FBI, Secret Service and National Security Agency are continuing the investigation while work to clean up the network goes on.
In 2008, the Russian intelligence service was thought to be behind a breach of the US military's classified network in 2008. This led to the creation of the US Cyber Command to defend the country's critical computer networks from foreign attack.
Craig Young, security researcher, Tripwire said that the attack on the White House network was "a little unsettling."
"Generally it is nearly impossible to attribute attacks with 100 per cent certainty but if the Kremlin is in fact implicated in this attack it could have stark ramifications on diplomatic ties between the US and Russia."
"The biggest question in my mind however is how the white house did come to learn of the breach and what indicators are casting suspicion on Russia," he said.
A daily dose of IT news, reviews, features and insights, straight to your inbox!
Rene Millman is a freelance writer and broadcaster who covers cybersecurity, AI, IoT, and the cloud. He also works as a contributing analyst at GigaOm and has previously worked as an analyst for Gartner covering the infrastructure market. He has made numerous television appearances to give his views and expertise on technology trends and companies that affect and shape our lives. You can follow Rene Millman on Twitter.
A daily dose of IT news, reviews, features and insights, straight to your inbox!
Thank you for signing up to ITPro. You will receive a verification email shortly.
There was a problem. Please refresh the page and try again.