Study reveals massive shortfall in endpoint security
30 per cent of IT decision makers do not know if they have security solutions in place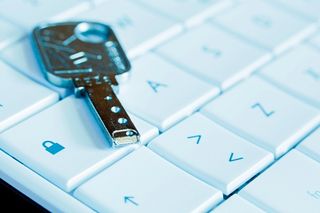 Companies are not doing enough to secure their endpoints despite rising fears, a new report has revealed.
According to a study of almost 2,000 IT professionals and decision-makers by security firm Code42, just under 90 per cent of CIOs and CISOs agree that losing business data stored on corporate endpoints would be "seriously disruptive or business-destroying".
However, over half of IT decision-makers state that end users do not fully appreciate these risks, and a shocking 30 per cent do not have -- or do not know if they have -- endpoint data security measures in place.
This is on top of a study from CGI that showed while over 30 per cent of UK C-suite executive see cyber-security as an IT issue, security accounts for just 9 per cent of overall IT spend.
4 out of 10 senior business leaders in the UK also say that their company is likely to experience a breach in the next 12 months, with a mere 53 per cent confirming they have crisis plans in the event of a catastrophic data exfiltration.
This is evidently not helping confidence within the business; Code42 reports that a quarter of all surveyed employees stated that they did not trust the company and its IT team with their personal data.
"Endpoint data management is a necessity along with data loss prevention software and data encryption," Quocirca founder Clive Longbottom said.
"Data should be centralised wherever possible and tracked and controlled through digital rights management solutions whenever it leaves the control of that central point."
"Attempting to rely on the knowledge and goodwill of a changing workforce is not enough - the right tools have to be put in place."
A daily dose of IT news, reviews, features and insights, straight to your inbox!
Adam Shepherd has been a technology journalist since 2015, covering everything from cloud storage and security, to smartphones and servers. Over the course of his career, he's seen the spread of 5G, the growing ubiquity of wireless devices, and the start of the connected revolution. He's also been to more trade shows and technology conferences than he cares to count.
As reviews and community editor, he's responsible for leading IT Pro's wide-ranging product coverage, and is an avid follower of the latest hardware innovations. He's never happier than when tinkering with complex network configurations, or exploring a new Linux distro.
In addition to managing the IT Pro Panel and working with the community of IT leaders that make it up, he co-hosts the IT Pro Podcast, where you can hear him ranting about his love of strange gadgets, his disdain for Windows Mobile, and everything in between.
You can find Adam tweeting about enterprise technology (or more often bad jokes) @AdamShepherUK, or you can email him at adam.shepherd@futurenet.com.
A daily dose of IT news, reviews, features and insights, straight to your inbox!
Thank you for signing up to ITPro. You will receive a verification email shortly.
There was a problem. Please refresh the page and try again.