Microsoft targets .NET Core with new bug bounty rewards
Redmond offers more cash prizes for sourcing errors in its upcoming web frameworks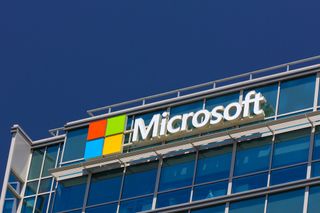 Microsoft has expanded its bug bounty programme to include new web and application technologies that are due for release in the coming months.
The company's latest programme will focus on the web application frameworks .NET Core and ASP.NET Core RC2 beta builds, which were revealed last month.
Jason Shirk, senior director of Microsoft's Security Response Center, said the latest programme will run until 7 September this year.
The platforms for testing will be Windows, OS X and Linux.
Rewards for qualifying bug discoveries will range from a minimum of $500 up to $15,000, depending on the severity of the security flaw.
In order to qualify for a reward, researchers must submit an eligible and previously unreported bug. Accepted submissions include remote code execution (RCE) faults, security design flaws, remote denial-of-service (DoS) holes, spoofing weaknesses, information leaks and XSS vulnerabilities.
"Bounties will be worked alongside the Security Development Lifecycle (SDL), Operational Security Assurance (OSA) framework, regular penetration testing of our products and services, and Security and Compliance Accreditations by third party audits," said Shirk.
This new programme has succeeded Microsoft's previous CoreCLR and ASP.NET 5 beta bounty hunts.
Other Microsoft bounty programmes include the ongoing Nano Server beta, Online Services, and Mitigation bypass and Bounty for Defense programme.
More information about the .NET Core and ASP.NET Core RC2 programme can be found on the Microsoft blog and technet programme page.
The RC2 application can be downloaded here.
Microsoft frequently runs bug bounty programmes on its services. In 2014 it ran a programme for Office 365.
A daily dose of IT news, reviews, features and insights, straight to your inbox!
A daily dose of IT news, reviews, features and insights, straight to your inbox!
Thank you for signing up to ITPro. You will receive a verification email shortly.
There was a problem. Please refresh the page and try again.