Russian government 'targeted by spyware'
Spyware that could turn on webcams targeted government bodies, Russia says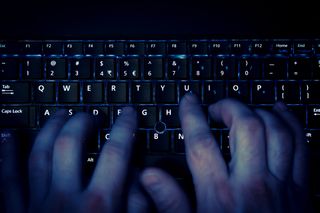 Russia has been accused of hacking the US election, but its own government has also been the target of a wide-ranging attack.
That is according to the FSB, the Russian Federal Security Service, which claimed 20 Russian government organisations were hit by spyware as part of a "coordinated attack".
The attack targeted "important infrastructure", including science and defense bodies, according to a report on state news agency TASS.
The malware has specific features depending on the target victim, the news agency said, and can listen to network traffic, take screenshots, turn on webcams and microphones, log keystrokes and more.
The FSB did not directly pin blame for the attack on any group or country, but said the malware was similar to "much spoken about" attacks that had previously hit "the Russian Federation and around the globe".
The revelation comes as Russia faces accusations of hacking the Democratic National Committee and its affiliated congressional body, with emails from the former released by Wikileaks showing a bias against Hillary Clinton's former rival for the Democratic nomination, Bernie Sanders.
US officials and security experts have agreed that attack appears to come from Russian agents, though an FBI investigation continues and Russia denies the accusation.
A daily dose of IT news, reviews, features and insights, straight to your inbox!
A daily dose of IT news, reviews, features and insights, straight to your inbox!
Thank you for signing up to ITPro. You will receive a verification email shortly.
There was a problem. Please refresh the page and try again.