PwC gamifies cybersecurity with digital card game for senior execs
The game has already been used by some of the UK's biggest businesses, claims PwC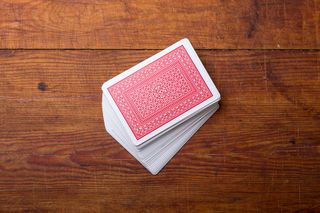 Professional services firm PwC has launched a cyber security simulation exercise for senior executives that aims to gamify the concept of dealing with a cyber attack.
Dubbed Game of Threats, the game pits attackers against defenders in a digital card game, which it says is designed to simulate the experience that leadership teams could realistically face in the midst of a cyber-attack.
The Big Four' consultancy firm said that it developed the game based on experience of real-life cyber attacks clients had faced. The game is designed to be a non-technical introduction to cybersecurity, and sees each team interact with a tablet controller and choose from a number of attack or response cards to play.
PwC claims that through 12 rounds, players would face "similar pressures to a real cyber attack" although IT Pro doesn't think that this digital card game would quite have the same impact on an employee as a cyber attack that could cost a firm millions of pounds and its reputation - albeit it does sound slightly more sophisticated than Top Trumps.
Game of Threats aims to give senior executives the chance to familiarise themselves with cyber terminology, while seeing how their moves would impact constraints on time, resources and information. It is run as part of a workshop and education session with PwC's cybersecurity team.
Christian Arndt, cybersecurity director at PwC, said the workshop allows participants to "develop a better knowledge of the threat actors, tools and techniques which could threaten their systems and data".
"We then help players consider how best to prevent, detect and defend against such threats," he added.
Arndt claimed that PwC has taken some of the UK's largest businesses through the game already, tailoring it to best reflect their individual situation and risk profile.
The technique met with approval from IT security firm PhishMe, whose CEO, Rohyt Belani, told IT Pro that practicing incident response processes "is an excellent way to drive diligence and nimbleness" in an organisation.
Belani added that such training should not be restricted to senior executives, however.
"Since phishing is the number one attack method leading to data breaches and phishing emails target employees, it is critical for businesses to rethink the way all employees are involved to prevent cyber-attacks at the beginning of the cyber-attack not only on response methods," he added.
A daily dose of IT news, reviews, features and insights, straight to your inbox!
A daily dose of IT news, reviews, features and insights, straight to your inbox!
Thank you for signing up to ITPro. You will receive a verification email shortly.
There was a problem. Please refresh the page and try again.