YouPorn and Pornhub activate HTTPS encryption
Smut sites switch on super-secure encryption to stop state snoopers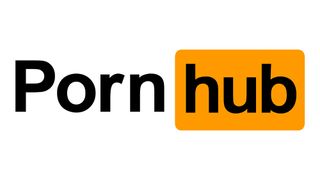 Adult websites Pornhub and YouPorn have both announced that they will be activating HTTPS encryption on their sites, after the US government ruled in favour of allowing ISPs to sell their customers' browsing history.
HTTPS is a security technology that protects your browsing information as it passes between your computer and the server of the website you're using. It stops people eavesdropping on your online activity, and prevents hacking techniques like man-in-the-middle attacks.
As two of the 100 most-visited sites in the world, Pornhub and YouPorn are highly security-conscious. In fact, both sites have bug-bounty programmes, where hackers get rewarded for spotting security flaws which could expose sensitive data.
"Here at Pornhub, with more than 70 million daily visitors, we wanted to continue our concerted effort to maximize the privacy of our users, ensuring that what they do on our platform remains strictly confidential. With the switch to HTTPS we are able to protect their identity as well as safeguard them against exposure to malware by third parties," said Corey Price, vice president of Pornhub.
"With this internet communication protocol we can ensure not only the security of our platform, but also that of our users. At the end of the day, we want every single one of them to feel safe and secure on our platform," he said.
As well as combatting malware delivery, one of the principal benefits of HTTPS encryption is that it makes it harder for your ISP to monitor your traffic. While your provider will still have a record of which top-level domain you visited, if the site is using HTTPS, it will not be able to see which individual pages you browsed.
This may come as a particular comfort following this week's news that the US House of Representatives has voted to roll back privacy regulations that blocked internet providers from selling their customers' browsing data without their consent.
"Privacy is paramount to us," Price told IT Pro; "it always has been. With HTTPS, users can rest assured that their browsing data is encrypted, not visible to anyone and, therefore, cannot be sold. While this transition from HTTP and HTTPS was in the works before Congress' appeal, the timing is good."
"As one of the most viewed websites in the world, it is our duty to ensure the confidentiality and safety of our users. The transition to HTTPS will go a long way in solidifying our users' privacy," said YouPorn vice president Brad Burns.
"The data on our webpages will now be encrypted, making it significantly harder for third parties to penetrate," he added. "Now, our community members can peruse our site even more safely, knowing they have that extra layer of security."
Pornhub has already switched its HTTPS on, with YouPorn expected to follow suit on Tuesday.
A daily dose of IT news, reviews, features and insights, straight to your inbox!
Adam Shepherd has been a technology journalist since 2015, covering everything from cloud storage and security, to smartphones and servers. Over the course of his career, he's seen the spread of 5G, the growing ubiquity of wireless devices, and the start of the connected revolution. He's also been to more trade shows and technology conferences than he cares to count.
As reviews and community editor, he's responsible for leading IT Pro's wide-ranging product coverage, and is an avid follower of the latest hardware innovations. He's never happier than when tinkering with complex network configurations, or exploring a new Linux distro.
In addition to managing the IT Pro Panel and working with the community of IT leaders that make it up, he co-hosts the IT Pro Podcast, where you can hear him ranting about his love of strange gadgets, his disdain for Windows Mobile, and everything in between.
You can find Adam tweeting about enterprise technology (or more often bad jokes) @AdamShepherUK, or you can email him at adam.shepherd@futurenet.com.
A daily dose of IT news, reviews, features and insights, straight to your inbox!
Thank you for signing up to ITPro. You will receive a verification email shortly.
There was a problem. Please refresh the page and try again.