Tim Cook: Apple helped police investigate UK terror attacks
Tech giant co-operates despite encryption backdoor opposition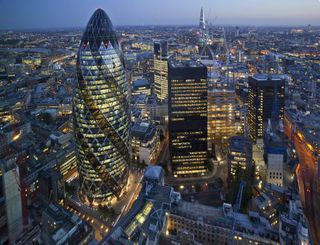 Apple CEO Tim Cook said that his firm has been helping the UK police with inquiries following a number of terrorist attacks in recent weeks.
He told Bloomberg during an interview that Apple has "been cooperating with the UK government not only in law enforcement matters, but on some of the attacks."
"I cannot speak on detail on that. But in cases when we have information and they have gone through the lawful process we don't just give it but we do it very promptly," he added.
He didn't specify which attacks prompted Apple's involvement - an attack in Manchester during an Arianna Grande concert nearly two weeks ago killed 22 people, while seven people died and 48 left injured after attacks in London Bridge and Borough Market on Saturday night, leading to police raids in east London that saw 11 people arrested. Five people were killed in a car and knife attack on London's Westminster Bridge in March.
Apple's adherence to high standards of privacy and encryption has been criticised by governments and law enforcement officials in the past. Last year, the FBI tried to get Apple to crack an iPhone password linked to the San Bernardino shooting.
But Cook said there was plenty of useful information tech companies could share in the form of metadata. "Metadata, if you're putting together a profile, is very important," he said.
"The reality is that cyber attacks on people and governments, these affect your safety and security."
The UK government is looking to introduce new legislation that would break encryption used in many products; it also wants tech companies' help in regulating the internet, in effect censoring parts of it in an attempt to crack down on extremist content posted online.
However, the Open Rights Group has warned that any push to censor the internet would be a "very risky approach", and firms including Apple have opposed the government's stance of putting 'backdoors' into companies' encryption for spy agencies to access, saying this would leave devices vulnerable to hackers.
"If successful, Theresa May could push these vile networks into even darker corners of the web, where they will be even harder to observe," said Jim Killock, executive director at the Open Rights Group.
A daily dose of IT news, reviews, features and insights, straight to your inbox!
Rene Millman is a freelance writer and broadcaster who covers cybersecurity, AI, IoT, and the cloud. He also works as a contributing analyst at GigaOm and has previously worked as an analyst for Gartner covering the infrastructure market. He has made numerous television appearances to give his views and expertise on technology trends and companies that affect and shape our lives. You can follow Rene Millman on Twitter.
A daily dose of IT news, reviews, features and insights, straight to your inbox!
Thank you for signing up to ITPro. You will receive a verification email shortly.
There was a problem. Please refresh the page and try again.