Major tech companies not fighting hate speech fast enough, says European Commission
Twitter, Facebook and others are taking too long to delete illegal content, say officials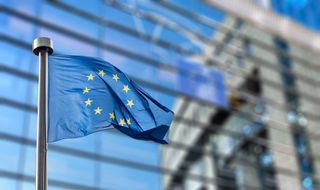 The European Commission has slammed tech companies for not responding to hate speech on their platforms, threatening to pass legislation to fix the problem.
Facebook, Twitter, Google, YouTube and Microsoft signed an agreement back in May, which included stipulations forcing them to remove or disable hateful content within 24 hours of detecting it.
However, according to a new report by the EU Justice Commissioner Vera Jourova, tech firms are failing to meet these standards. "In practice, the companies take longer and do not yet achieve this goal," an official told Reuters, saying "they only reviewed 40 percent of the recorded cases in less than 24 hours".
"After 48 hours the figure is more than 80 percent. This shows that the target can realistically be achieved, but this will need much stronger efforts by the IT companies."
The report found that Twitter, which has been plagued with abuse and harassment and frequently criticised for its response to it, was the worst at responding to hate speech, while YouTube was the fastest to address it.
Jourova has threatened that if tech companies do not take action to rectify this, the Commission will have to force their hand with special legislation. "If Facebook, YouTube, Twitter and Microsoft want to convince me and the ministers that the non-legislative approach can work, they will have to act quickly and make a strong effort in the coming months," she told the Financial Times.
Tech and social media companies have been under substantial fire in recent months, after claims that fake news helped to sway the US election in favour of Donald Trump.
The report will be further discussed by EU justice ministers when they meet in Brussels on Thursday.
01/06/2016:Facebook, Twitter, YouTube and Microsoft fight hate speech
A group of tech companies including Facebook, Microsoft, Twitter and YouTube have vowed to fight online bullying and terrorism by creating a code of conduct with the help of the European Commission.
The five companies accept that they have a collective responsibility to promote freedom of speech, while also ensuring illegal online hate speech does not infiltrate their respective platforms and services.
The Council Framework Decision to beat racism and xenophobia is a value that resonates with all Member States of the European Commission both online and offline and as such, the tech organisations will work with the Commission to develop a framework that impresses criminal sanctions against those who become involved with hate speech online.
"Hateful conduct has no place on Twitter and we will continue to tackle this issue head on alongside our partners in industry and civil society," said Karen White, Twitter's head of public policy for Europe.
"We remain committed to letting the Tweets flow. However, there is a clear distinction between freedom of expression and conduct that incites violence and hate. In tandem with actioning hateful conduct that breaches Twitter's Rules, we also leverage the platform's incredible capabilities to empower positive voices, to challenge prejudice and to tackle the deeper root causes of intolerance."
The agreement states that if any social network or technology company identifies content that is hateful, it will be removed or disabled within 24 hours, while also ensuring freedom of speech is respected. They will also work with other organisations that will flag up content suspected to be hateful.
"With a global community of 1.6 billion people we work hard to balance giving people the power to express themselves whilst ensuring we provide a respectful environment," added Monika Bickert, head of global policy management at Facebook.
"As we make clear in our Community Standards, there's no place for hate speech on Facebook. We urge people to use our reporting tools if they find content that they believe violates our standards so we can investigate. Our teams around the world review these reports around the clock and take swift action."
Get the ITPro. daily newsletter
Receive our latest news, industry updates, featured resources and more. Sign up today to receive our FREE report on AI cyber crime & security - newly updated for 2023.
Adam Shepherd has been a technology journalist since 2015, covering everything from cloud storage and security, to smartphones and servers. Over the course of his career, he's seen the spread of 5G, the growing ubiquity of wireless devices, and the start of the connected revolution. He's also been to more trade shows and technology conferences than he cares to count.
Adam is an avid follower of the latest hardware innovations, and he is never happier than when tinkering with complex network configurations, or exploring a new Linux distro. He was also previously a co-host on the ITPro Podcast, where he was often found ranting about his love of strange gadgets, his disdain for Windows Mobile, and everything in between.
You can find Adam tweeting about enterprise technology (or more often bad jokes) @AdamShepherUK.