Adobe patches bug that deletes users' folders
The error erased the first folder in alphabetical order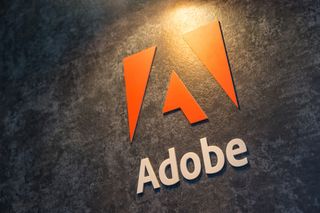 (Image credit: Shutterstock)
Adobe has patched a bug in its Creative Cloud software that caused it to accidentally delete users' folders.
The error, which affected the OSX version 3.5.0.206, deleted the first alphabetical folder on the hard drive.
It was discovered on 10 February by backup software company Backblaze, which uses a hidden folder called '.bzvol' as part of its backups.
"Backblaze keeps a hidden folder called .bzvol at the top of each drive we see connected to your system," the company explained in a blog post. "It helps us keep track of your hard drives and keep them backed up."
As this folder appears first in alphabetical order on many Macs, the company was flooded with error reports from customers when Creative Cloud deleted it.
"Many Backblaze personnel... spent uncounted hours tracking down, debugging, creating a workaround and keeping our customers up to date on the issue," the company's 'Chief Smiles Officer' wrote, saying "it has been a long few days."
The problem was not limited to Backblaze users, however, and may have deleted crucial system or document folders depending on users' file organisation.
Adobe rolled out a fix on Sunday, and issued a statement saying "on the 12th Feb we were notified that some customers had an issue with an update to the Creative Cloud Desktop application."
"We removed the update from distribution and deployed a new one which addresses the issue."
The company has come under fire from users, who have criticised its lack of transparency, and called for a public apology to Backblaze and Creative Cloud users.
Stay up to date with the latest news and analysis from the world of cloud computing with our twice-weekly newsletter
Adam Shepherd has been a technology journalist since 2015, covering everything from cloud storage and security, to smartphones and servers. Over the course of his career, he's seen the spread of 5G, the growing ubiquity of wireless devices, and the start of the connected revolution. He's also been to more trade shows and technology conferences than he cares to count.
As reviews and community editor, he's responsible for leading IT Pro's wide-ranging product coverage, and is an avid follower of the latest hardware innovations. He's never happier than when tinkering with complex network configurations, or exploring a new Linux distro.
In addition to managing the IT Pro Panel and working with the community of IT leaders that make it up, he co-hosts the IT Pro Podcast, where you can hear him ranting about his love of strange gadgets, his disdain for Windows Mobile, and everything in between.
You can find Adam tweeting about enterprise technology (or more often bad jokes) @AdamShepherUK, or you can email him at adam.shepherd@futurenet.com.
Thank you for signing up to Cloud Pro. You will receive a verification email shortly.
There was a problem. Please refresh the page and try again.