Stripe raises $600 million in Series G funding to support digital economy
Funding round boosts Stripe's private valuation to $36 billion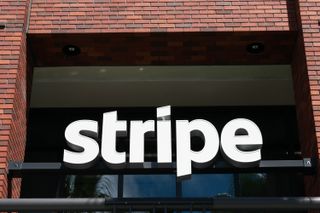 The COVID-19 epidemic doesn't seem to be curbing investor interest in tech startups. Stripe, the popular payment platform, has announced another $600 million in funding as an extension to its Series G fundraising. This announcement brings the payment-processing company's private valuation up to $36 billion. Investors for this latest round include Andreessen Horowitz, General Catalyst, GV and Sequoia.
Stripe has attributed this latest round in funding to the spread of the coronavirus.
"The current disruption underscores the need for reliable, easy-to-use infrastructure for internet businesses," Stripe said in its release.
By positioning itself as a vital player in e-commerce services, Stripe enables businesses to accept online payments and conduct other functions during widespread shutdowns and stay-at-home orders.
"While the full economic impact of COVID-19 remains uncertain, several years of offline-to-online migration are being compressed into several weeks," the release stated.
"In this context, Stripe's mission—to grow the GDP of the internet—means providing an on-ramp to the digital economy for businesses around the world. The rate of new businesses going live on Stripe has accelerated since the start of the year."
This latest round of funding comes at a time when many are rightfully concerned about businesses with heavy exposure to in-person or travel-related spending. The coronavirus outbreak has forced businesses across the nation to close their doors until the pandemic has passed, making online payment services all the more important in today's business climate.
"People who never dreamt of using the internet to see the doctor or buy groceries are now doing so out of necessity. And businesses that deferred moving online or had no reason to operate online have made the leap practically overnight," said John Collison, president, and co-founder of Stripe. "We believe now is not the time to pull back, but to invest even more heavily in Stripe's platform."
A daily dose of IT news, reviews, features and insights, straight to your inbox!
A daily dose of IT news, reviews, features and insights, straight to your inbox!
Thank you for signing up to ITPro. You will receive a verification email shortly.
There was a problem. Please refresh the page and try again.