Airbnb glitch exposed hosts' personal data
The company has blamed a "technical issue" for the leak that saw hosts' data made available to others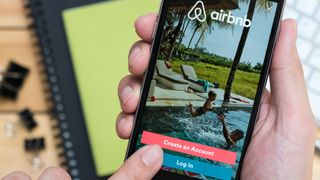 (Image credit: Shutterstock)
Airbnb hosts may have had their personal data, including addresses and the codes to rental homes, exposed to other users.
Last week, users of the popular holiday rental marketplace platform flagged the issue that saw them redirected to another users' inbox while trying to access messages from their guests.
The error was reported by a number of users, who compared experiences on a Reddit forum.
A user who started the discussion under the name 'callagem' said that, when logging in as a host, they were met with "a different name and inbox". However, when they contacted Airbnb, the company reportedly only asked them to clear their cookies.
"Um, I can see the messages including people's addresses and the codes to get in their homes. This means someone else may be able to see mine," wrote callagem.
Meanwhile, user flashover212 stated that, despite not being able to access their own inbox, they could "access hundreds of other hosts'".
Airbnb has not yet responded to IT Pro's request for comment. However, it told ProPrivacy: "On Thursday, a technical issue resulted in a small subset of users inadvertently viewing limited amounts of information from other users' accounts. We fixed the issue quickly and are implementing additional controls to ensure it does not happen again."
Despite multiple users claiming that they were able to view the personal information of "hundreds" of Airbnb hosts, the company said it does "not believe any personal information was misused and at no point was payment information accessible".
The company also stated that the error was "not the result of a malicious attack on Airbnb infrastructure".
"It only existed on the desktop and the mobile web platforms - not on the mobile app. The users with inadvertent access could not modify the other users' data (i.e. send messages, book/alter listings, or perform any actions impacting the payments of the actual user's account)," it added.
It remains to be seen whether Airbnb will face any repercussions for the apparent breach. As a company headquartered in Ireland, it is likely to be held accountable by the Irish Data Protection Commission, which told IT Pro on Tuesday that it had received a breach notification from Airbnb and is "currently assessing it".
The ICO said that it had not been informed of any data breach.
A daily dose of IT news, reviews, features and insights, straight to your inbox!
A daily dose of IT news, reviews, features and insights, straight to your inbox!
Thank you for signing up to ITPro. You will receive a verification email shortly.
There was a problem. Please refresh the page and try again.