NordLocker encryption heads to the cloud
Secure your files on your device and the cloud with just a drag and drop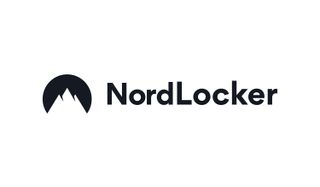 (Image credit: NordLocker)
NordLocker, the file encryption tool from NordSec - the company behind the well-known NordVPN - has enhanced its offering with encrypted cloud storage.
NordLocker has always protected user files on a device, and the new cloud storage feature allows users to move their data to the cloud without fear of hackers stealing it. This is a critical feature for modern business, especially with the coronavirus outbreak forcing many companies' workforces to remain remote.
There are plenty of cloud-storage options boasting encryption, but NordSec's add-on takes it a step further. Other cloud-storage solutions encrypt the storage itself, but your files are still vulnerable if a hacker breaks through the cloud's encryption. With NordSec, your files are encrypted too, giving you double protection.
Plus, the encryption standards on your device are shared with the cloud add-on. Nord Locker also limits file access to the owner and whoever the owner shares access with. With some other encrypted cloud storage options, the company offering the storage can also access the files.
According to Oliver Nobel, encryption specialist at NordLocker: "Your data is not our business. Our encryption system is designed in a way that prevents us from seeing what you keep."
Whether you need to protect photos, videos, cryptocurrencies, notes or any other files for your business or yourself, NordLocker claims to protect it all.
The NordLocker cloud's drag-and-drop interface makes it relatively easy to use, even for folks with limited tech knowledge. Users can also access their files from any computer with NordLocker installed, so there's no need to panic if you switch to a new computer or need to download a piece of software when you're away from the office.
NordLocker offers a free 3GB cloud storage plan with unlimited encryption - no credit card required. If you need more space, you can upgrade to 500GB of cloud storage for $3.00 per month. There are also customizable business accounts for larger companies.
A daily dose of IT news, reviews, features and insights, straight to your inbox!
A daily dose of IT news, reviews, features and insights, straight to your inbox!
Thank you for signing up to ITPro. You will receive a verification email shortly.
There was a problem. Please refresh the page and try again.