Snapchat hackers post 100,000 explicit images online
"The Snappening" sees thousand of pictures leaked by third party app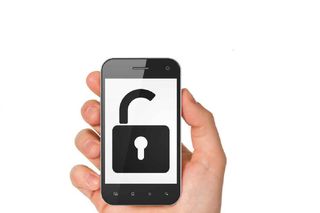 Around 100,000 private Snapchat pictures have been leaked online after hackers accessed them via a third party service.
The hack, dubbed "the Snappening", comes only a few weeks after a mass hack of iCloud accounts saw thousands of naked celebrity pictures go online.
Hackers boasted that over 13GB of images, around 100,000 pictures, via third-party applications were obtained after the owners assumed they were deleted.
Speculation suggests a web client, SnapSaved.com could be the source of the leak, although this app was withdrawn from apps stores several months ago. The URL for the website no longer resolves to this address.
With half of Snapchat's user base under the age of 18, it is likely that a sizable number of the pictures would include explicit images of these users.
Snapchat issued a statement to confirm none of its servers had been breached and were not the source of the leak.
"Snapchatters were victimised by their use of third-party apps to send and receive Snaps, a practice that we expressly prohibit in our Terms of Use precisely because they compromise our users' security," the firm said.
"We vigilantly monitor the App Store and Google Play for illegal third-party apps and have succeeded in getting many of these removed."
Reports from Business Insider said 4chan users have already downloaded the files and created a database to allow others to search for stolen images by Snapchat username.
Mark James, a security specialist from ESET, said Snapchat should bolster its security to avoid future issues.
"For them to just turn round and say, 'It's the users' fault,' does seem harsh," James told the BBC. "They give the perception it is safe, they need to make it safe. They need to crack down on people's ability to access their data."
Stay up to date with the latest news and analysis from the world of cloud computing with our twice-weekly newsletter
Rene Millman is a freelance writer and broadcaster who covers cybersecurity, AI, IoT, and the cloud. He also works as a contributing analyst at GigaOm and has previously worked as an analyst for Gartner covering the infrastructure market. He has made numerous television appearances to give his views and expertise on technology trends and companies that affect and shape our lives. You can follow Rene Millman on Twitter.
Thank you for signing up to Cloud Pro. You will receive a verification email shortly.
There was a problem. Please refresh the page and try again.