AMD demos Hadoop running on ARM-based server
Big data running on 64-bit Cortex-A57 Cortex chips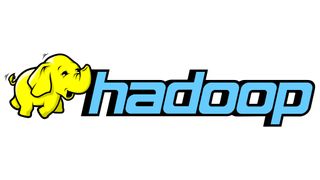 AMD has demonstrated Apache Hadoop running on its 64-bit ARM-based Opteron A-Series processors.
The demo happened at a technical session at the JavaOne Conference taking place in San Francisco.
The demo is aimed at proving the technology to cloud and datacentre providers that it is capable of running high-intensity workloads, such as Hadoop. The demonstration was carried out by AMD corporate fellow Leendert van Doorn and Henrik Stahl, vice president of Java product management and Internet of Things at Oracle.
"This demonstration showcases AMD's leadership in the development of a robust, standards-based ecosystem for ARM servers. Servers powered by AMD Opteron A-Series processors are well-suited for Hadoop, offering an efficient scale-out compute platform that can also double as an economical persistent storage platform," said Van Doorn.
The Opteron A1100 is AMD's first 64-bit chip and is slated for shipping by the end of the year. The point of the demonstration, according to AMD, was to highlight the impact of using ARM-based servers on datacentres and clouds by showing big data Hadoop instances running on clusters of nodes.
Van Doorn also showed multiple nodes running the same demonstration using Linux environments based on Fedora technology from the Red Hat-sponsored Fedora community and the community supported OpenSUSE Project.
Stahl said having Java run well on 64-bit ARM-based servers was important to Oracle and around half of all server workloads run on the technology. He added that Java for ARM was still in private beta, with a public early access version pencilled in for later this year. General availability should happen early in 2015.
As reported by IT Pro, HP has launched its own 64-bit ARM-based server as part of it Project Moonshot portfolio of products.
Stay up to date with the latest news and analysis from the world of cloud computing with our twice-weekly newsletter
Rene Millman is a freelance writer and broadcaster who covers cybersecurity, AI, IoT, and the cloud. He also works as a contributing analyst at GigaOm and has previously worked as an analyst for Gartner covering the infrastructure market. He has made numerous television appearances to give his views and expertise on technology trends and companies that affect and shape our lives. You can follow Rene Millman on Twitter.
Thank you for signing up to Cloud Pro. You will receive a verification email shortly.
There was a problem. Please refresh the page and try again.